Stacie Haines, Membership Director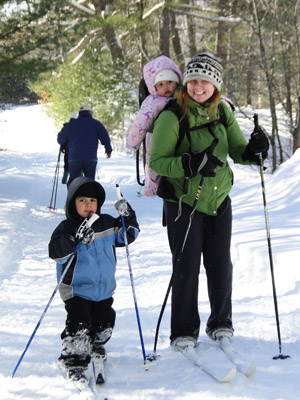 In her eleven years at NRCM, Stacie has taken on more and more responsibility to become director of NRCM's membership program. She is a data hawk, and a seasoned pro at strategizing and implementing activities that provide value to members. As a member of the Philanthropy Department, Stacie oversees several high-profile annual events including the Polar Bear Dip & Dash and Allagash Awards, working closely with sponsors, participants, and members. She's always looking for opportunities to engage and recognize NRCM members for the difference they're making to the air, water, wildlife, and forests of Maine. Though a native Mainer, Stacie has lived in Niger as a Peace Corps volunteer, taught English near Beijing, and worked at educational and environmental nonprofits in Vermont, Oregon, and Maine before joining the staff at NRCM. She has a B.S. in Environmental Studies from the University of Vermont. She lives in Augusta with her husband and two children.
 And: I have a clear memory of when my kids were ages five and nine, and we backpacked the Bold Coast trail. We ran out of fresh water to drink on the morning of day two, and the ups and downs of Maine's coastline were more than we were ready for. But, we did it and then some. We caught jelly fish, swam while watching seals bob around, discovered beaches full of rocks worn smooth by waves, and feasted on blueberries. They've backpacked with me many times since and I now bring much more water!