The Katahdin Region is No Place to Put a Mine
An untested and underfunded company, Canada-based Wolfden Resources Corporation, Inc. has proposed building a zinc metal mine at Pickett Mountain, in the shadow of Baxter State Park and the Katahdin Woods & Waters National Monument.  
The Katahdin region's wild beauty and pristine water are extraordinary. This ecologically important area holds cultural significance to the Wabanaki tribes and keeps local outdoor recreation companies and sporting camps in business.  
The threat this mine would pose to the region's clean water and high-value fisheries is too big of a risk for Maine to take. 
Protecting Maine's North Woods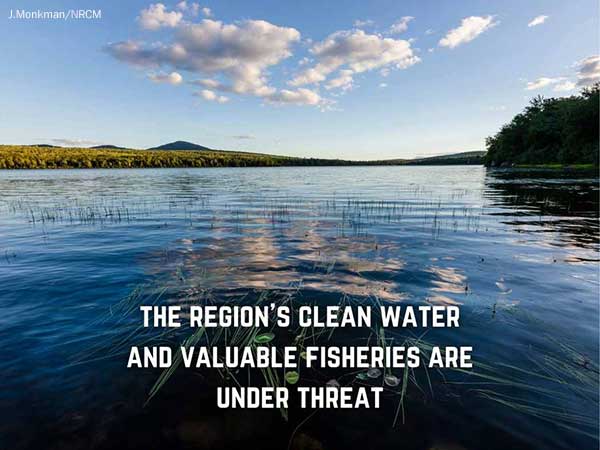 The area Wolfden wants to mine is next to three State Heritage Fish Waters and is a centerpiece of the region's essential outdoor economy.  
It contains the headwaters of the West Branch of the Mattawamkeag River, which is sacred to the Penobscot Nation and provides key, federally designated critical habitat for endangered Atlantic salmon.  
The region is just miles away from two of Maine's most popular public lands, the Katahdin Woods & Waters National Monument and Baxter State Park. These iconic landmarks provide the foundation for economic activity in local communities and hold important historical and cultural significance to the Wabanaki Tribes and Maine people. 
Overwhelming Opposition to Wolfden's Proposal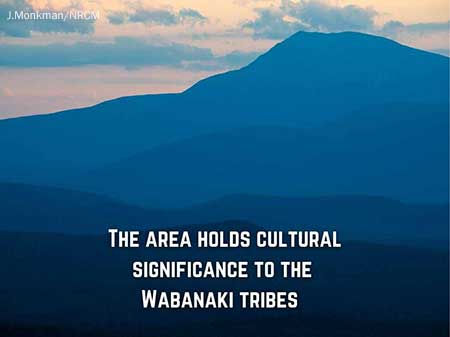 The Houlton Band of Maliseet Indians, the Penobscot Nation, and the Natural Resources Council of Maine, represented by Earthjustice and Brann & Isaacson, have joined the Conservation Law Foundation in petitioning to intervene in the review of Wolfden's permit application to the Land Use Planning Commission (LUPC) to rezone the area for industrial uses.  
As part of the review process, the LUPC will conduct a formal hearing of Wolfden's request including expert witness testimony. LUPC staff will then make a recommendation to Commissioners who will make a final decision.  
See a list of all groups opposed to Wolfden's proposal.
Wolfden Can't Be Trusted
The proposed zinc mine at Pickett Mountain is being pursued by a virtually unknown Canadian company, Wolfden Resources, that has never operated a mine before. Many of its claims are not credible. For example, Wolfden has said it would treat wastewater more effectively than any mining company on earth—even though it has never operated a mine, ever. 
After being forced to withdraw its initial request because it was riddled with errors, Wolfden submitted a second rezoning petition in January that sparked another review by the LUPC.  
Comments by Wolfden's CEO have demonstrated contempt for the region and those who value it by disrespecting Maine Tribes and mining laws have prompted outrage from the Penobscot Nation, Houlton Band of Maliseet Indians, and conservationists. The company has lost tens of millions of dollars over the past decade. 
Get Involved

Groups Opposed to Wolfden's Proposal for Pickett Mountain
Houlton Band of Maliseet Indians
Penobscot Nation
Bradford Camps
Chandler Lakes Camps and Lodge
Citizens Against Residential Mining Activity
DarkSky International
Dark Sky Maine
Friends of Cobscook Bay
Maine Brook Trout Project
Maine Chapter of Native Fish Coalition
Maine Wilderness Guides Organization
Mt. Chase Lodge
Banner photo: Pickett Mountain (left), Mt. Chase, and Pickett Mountain Pond in Patten, by J.Monkman/NRCM