Explore Maine's Great Outdoors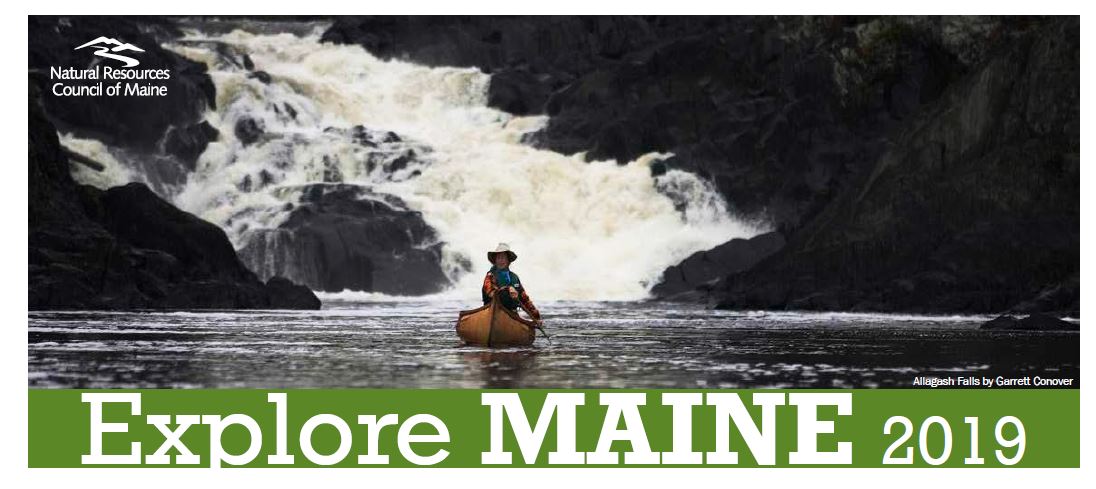 This year, NRCM celebrates 60 years of protecting Maine's environment. We've highlighted this in our 2019 Explore Maine, which features staff, board, and member picks for places to explore that have been protected with help from the Natural Resources Council of Maine. We've got another strong list of reading recommendations, thanks to our many members who are published writers, artists, and bloggers. Check out our guide to cool apps to help you discover Maine and even put your wildlife observations to use for science and conservation. Learn about the Maine Master Naturalist program from a board member who is part of it, and read about NRCM's role in the issue that made us the organization we are today. Lots more, too!
With summer upon us, don't forget to buy your NRCM t-shirt featuring custom artwork created just for our supporters. Caps, totes, we've got them! And sporting camp discounts, too—read about one member's fond memories to one of these special places. Most of all, a big thanks to all of our members and supporters, for caring about the kind of Maine we leave for generations to come.