Alternative Transportation
Many people are surprised to learn that cars and trucks are the single largest source of climate-changing air pollution in Maine, contributing roughly 54 percent of the total for the state. This air pollution that exacerbates climate change isn't just threatening our natural resource-based economy here in Maine, it's also impacting our air quality and the health of Maine families and children.
There are many smart decisions Maine can make to reduce harmful air pollution and provide greater access to transportation for all residents. Expanding public transportation, increasing active transportation trails for safe biking and walking, and electrifying our vehicles are all important steps to a cleaner, more connected future.
Transportation is a clear focus of the Maine Climate Action Plan, and the Clean Transportation Roadmap produced in 2022 outlines some of the many strategies Maine must take to reduce carbon emissions and improve air quality in the state.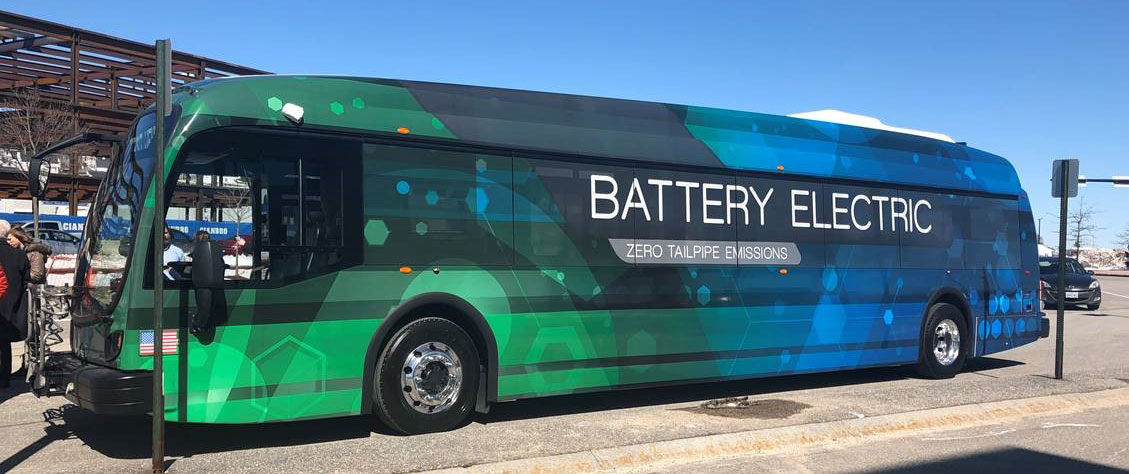 Cars and Trucks and Climate Change
Cars and trucks are the primary culprits for air pollution in Maine, and we know that we must electrify our on-road vehicles in order to meet our climate goals. By driving electric vehicles in Maine, people are reducing air pollution that harms our environment, our health, and our economy.
Fortunately, electric vehicles are now practical and available in Maine. In fact, they're taking off. There are more than five times as many electric cars on the road in 2022 than there were in 2018! While some vehicles operate entirely on a charge, others are plug-in hybrids that operate on electricity for part of the drive and then kick in with gasoline when needed.
Given Maine's sources of electricity, electric vehicles here are a very low-emission alternative to our biggest source of pollution, and that only improves as we continue to increase renewable power on the grid.
Why Drive Electric Vehicles?
Electric vehicles are fun to drive and cheaper to fuel. The cars are not just good for the people driving them though. More Mainers driving electric cars benefits everybody else in Maine, too. They are better for Maine's environment, economy, and energy independence than gas-powered cars.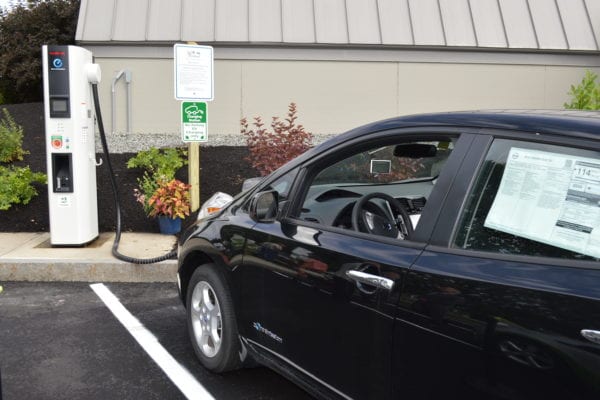 NRCM's 2022 survey of all electric vehicle owners in Maine found that most respondents opt to buy these cars in order to reduce pollution and to achieve gas savings. Fifty-six percent of electric vehicle owners saved more than $50 per month on gasoline after purchasing an electric vehicle, and owners listed a quiet ride, benefits to the climate, and overall performance as the top three things they liked about their electric vehicle.
Our 2022 survey found that 99% of people found their electric car to be reliable; 97% said it was easy and affordable to maintain; and 98% would recommend electric cars to their friends, family, and colleagues.
While there are plug-in electric cars that are fully electric, you can also find plug-in electric cars that take some gasoline as well to extend their range of travel. Our electricity mix here in Maine is one of the cleanest in the country, and that makes plug-in electric cars far more environmentally friendly than even the most efficient non-plug-in hybrid car.
Driving Electric Vehicles Makes Financial and Environmental Sense
Some people are surprised that electric cars are a choice that makes sense financially and environmentally.
One of the top reasons Maine electric car owners identify as their reason to buy their electric vehicles is saving money on gas. And it's paying off!
In our 2022 survey of electric car owners in Maine, 56% of drivers were saving more than $50 a month, and an additional 23% are saving at least $25 a month.
Additionally, new electric vehicles now have a lower lifetime cost than new gas-powered counterparts, in part due to state rebates and federal tax incentives of up to $7,500. As the electric vehicle market expands, people are also now finding used electric cars that are even more affordable.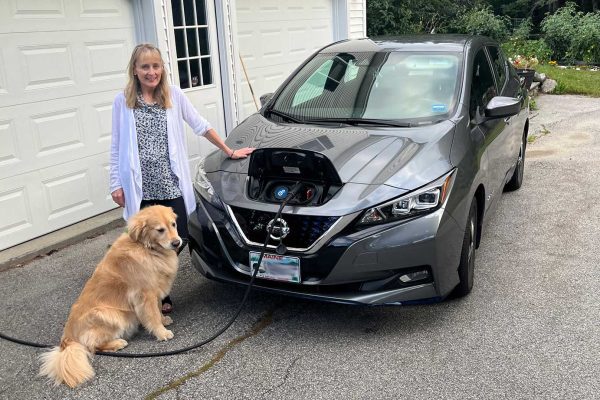 After spending years with gas-powered cars, many folks are concerned about how far they can go in an electric vehicle, but battery ranges are increasing, and charging stations for electric cars are expanding rapidly around the state, the region, and the country. In truth, most people simply charge at home overnight and leave each day with a full "tank" and enough miles to do what they need to do.
Our 2022 survey showed that concern about home charging dropped 86% from before an electric vehicle was purchased to after it was purchased. Further, concern about charging cost dropped by 79% and concern about battery range dropped by 63%.
For people who have solar, or are considering getting an array installed, once you've paid for the panels, it's like having free, clean fuel for your car. Check out some of our resources below for more information on electric cars, charging them, and the exciting future of transportation.
Electric Vehicle Charging
Electric car drivers are overwhelmingly charging their vehicles overnight at home. In fact, 87% of 2018 survey respondents indicated that home was their primary charging place. Mainers are using public charging stations now more than ever before though, and while the numbers and locations of car chargers is expanding, there is a need to continue growing this number.
Maine is in the process of expanding its electric vehicle charging network through federal funding provided by the American Rescue Plan and the Bipartisan Infrastructure Law. Keep up with Efficiency Maine's charger installation plans.
Learn more about electric vehicle chargers.
Our Work
The Natural Resources Council of Maine works for laws, programs, and public information that help transition to a cleaner transportation system, especially through electrification.
For the health of Maine people and our environment, NRCM continues to lead efforts to make cleaner, more fuel-efficient vehicles available. Cleaner cars mean cleaner air, and that means a healthier future for all of us.