Nick Bennett
Staff Scientist and Healthy Waters Project Director
Nick is a graduate of the Yale School of Forestry. His professional background includes work in PCB contamination; wetlands delineations; wildlife surveys; and analysis of fish, soils, surface and ground water. Prior to working at NRCM, Nick worked at an environmental consulting firm, the Center for Marine Conservation, and the Marine Biological Laboratories in Woods Hole. Nick resides in Hallowell.
(207) 430-0116
Judy Berk
Advocacy Communications Director
Judy attended Carnegie-Mellon University and holds a B.A. from San Francisco State University in written and visual communications. Her past work includes manager of an environmental products store, writer of "Power Play" (an energy-based newspaper column), co-founder of Maine's Energy Extension Service, and executive director of the Maine Solar Energy Association. She has been with NRCM since 1991. An avid organic gardener, Judy lives in Northport with her husband, David Foley.
(207) 430-0103
Leslie Burhoe
Executive Assistant
Leslie has lived in Maine since 1977 and spent summers here since 1968. She is an avid gardener and worked as one for eighteen years, mostly at private coastal homes. She went back to school and graduated from UMA in 2007. She also helps organize a Farmer's Market of local vendors in Wayne and volunteers annually at the Common Ground Country Fair. She lives in Wayne with her partner, Chris, who owns a wooden boat restoration business, and spends the rest of her time with her two grown children and her grandchildren. That is, when she's not hiking, cross-country skiing, kayaking, camping, sailing, or otherwise engaged in the outdoors.
(207) 430-0179
Beth D. Comeau 
Public Affairs and eCommunications Manager and Webmaster
Beth is a graduate of the University of Maine with a degree in child development and family relations. She taught Head Start before coming to NRCM more than 20 years ago. For 12 years until her "retirement" in 2010, Beth led the youth and young adult program at Mechuwana, the United Methodist Camp in Winthrop, Maine. When she isn't at NRCM, she enjoys traveling around Maine to photograph the state's wild and beautiful places. Beth lives in Richmond with her husband, Chris, and their puppies, Maggie and Daisy.
(207) 430-0106
Pete Didisheim
Senior Director of Advocacy
Pete came to NRCM in 1996. He holds a B.A. from Williams College in biology and environmental studies and a master's in public administration from Harvard Kennedy School. Pete provides overall strategic management of NRCM's advocacy work, including serving as the organization's senior advocate before the Maine Legislature. Among numerous prior positions, Pete has been chief of staff for U.S. Congressman George Brown, Jr. (D-CA), Deputy Chief of Staff of the House Science Committee, and special assistant to U.S. Department of Energy Secretary Hazel R. O'Leary. Pete serves on the board of Maine Conservation Voters. He spends free time hiking, kayaking, running, and skiing.  He lives with his wife in Brunswick, where their two sons occasionally stop for visits.
(207) 430-0113
Sue Ely
Climate and Clean Energy Policy Advocate and Staff Attorney
Sue recently returned to Maine after working as an Attorney-Advisor in the Office of the Solicitor at the United States Department of the Interior in Washington, DC.  Prior to law school, Sue spent several years in Alaska working on environmental and energy policy. She holds a B.A. in Environmental Studies from Mount Holyoke College, a Master of Environmental Science from the Yale School of Forestry and Environmental Studies, and a Juris Doctor from Duke University School of Law. Sue lives in Scarborough with her family and enjoys exploring Maine's hiking trails with her dog.
(207) 430-0175
Alexandra Fabian
Social Media and Creative Services Coordinator
Alexandra has summered on Long Pond, in Belgrade since 1989, where she developed a love for the Maine way of life. She moved to Maine after graduating from the University of Georgia with a B.A. in Mass Media Arts and a minor in Communication Studies. Through her studies, including her time as editor and chief of The Voice, she developed a passion for utilizing new media and creative design. An Atlanta, Georgia, native, she now lives on Messalonskee Lake with her husband Teddy where they enjoy paddle boarding with their dogs in the summer and ice skating in the winters.  
(207) 430-0181
Fiona Gordon
Associate Director of Philanthropy
Fiona was born and raised in New York. She moved to Maine in 2012 after graduating from Boston University. Fiona's past work includes assistant coaching the Bowdoin College sailing team and fundraising for Bigelow Laboratory for Ocean Sciences. After a year of travel including cruising to Labrador and mountain biking through Utah, Fiona is happily settled in Portland, Maine. She enjoys sailing, mountain biking, and skiing. Fiona is a member of the Portland Ballet Board of Directors.
(207) 430-0125
Joyce Gracie
Senior Philanthropy Assistant
Before joining staff at NRCM in 1996, Joyce worked for many years at Bowdoin College as academic department coordinator for Languages and Social Services. Before that, she worked at Land and Water Associates in Hallowell. She is a member of several animal organizations that work to promote more compassionate and humane conditions for all animals. Joyce resides in Richmond.
(207) 430-0128
Kelsey Grossmann
Receptionist and Administrative Assistant
Kelsey recently moved to Maine after her partner was offered a job running an oyster farm on the Damariscotta River. She thought it would be a great opportunity to move closer to what she loves the most, the mountains and the great big beautiful outdoors! Prior to moving to Maine, Kelsey lived in Massachusetts for a couple of years after graduating from the University of Massachusetts Amherst with a degree in Sociology. She worked a great deal with at-risk youth in Boston, as well as victims of sexual and domestic assault. In her free time, you will often find her walking in the woods or hiking with her camera in hand and dogs in tow!
(207) 430-0101
Gabrielle Grunkemeyer
Grants Director
Gabrielle has lived in Maine since 2003. She has a B.S. in wildlife and fisheries from Texas A&M University and graduated with a M.S. in environmental science from Texas A&M University-Corpus Christi. Before joining NRCM, Gabrielle worked for a quasi-state agency in Texas as their Director of Environmental Affairs and as Director of Mission Advancement for an environmental education nonprofit in Maine. She enjoys traveling, paddling, hiking, skiing, and snowshoeing, and holds certifications in emergency management systems and wildland firefighting. In March of 2017, Gabrielle earned a NonProfit Management Certification from Duke University. 
(207) 430-0124
Stacie Haines
Membership Director
After more than a decade away, Stacie returned to her home state of Maine. She received a B.S. in Environmental Studies at the University of Vermont. Her experiences include a few years in Niger, West Africa, where she served in the Peace Corps, several years in Vermont and Oregon at environmental and educational non-profits, and a teaching position outside Beijing, China. Upon her return to Maine, Stacie landed at Maine Audubon before joining the staff at NRCM. Stacie and her husband, Efrain, enjoy hiking, canoeing, camping, and otherwise introducing their two children to the outdoors.
(207) 430-0127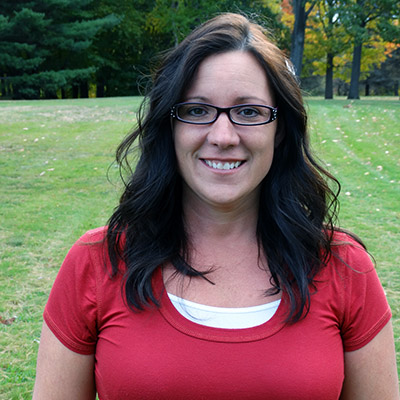 Leisa Hodgkins
Advocacy Assistant and IT Coordinator
Leisa came to NRCM with more than 10 years experience in administrative work, including previous non-profit experience as a Development Coordinator, Legal Secretary for the State of Maine and working for Central Maine Power Company. She was born and raised in Maine. Leisa enjoys spending time with her children camping, swimming, and being on Cobbosseecontee Lake.
(207) 430-0111 
Kristin Jackson
Federal Project Outreach Coordinator
Kristin is a Maine native, growing up in Falmouth and spending her early years on Peaks Island. She graduated from Brown University with a B.A. in Environmental Studies and a focus on energy policy and politics. Before coming to NRCM, she spent four years in Massachusetts and Maryland working as an organizer and organizing director for a national nonprofit, running environmental and public interest campaigns. Now residing in Portland, Kristin enjoys swimming and paddling in Casco Bay, hiking Maine's mountains, or biking along the Eastern Trail.
(207) 430-0114 
Sophie Janeway
Climate and Clean Energy Outreach Coordinator
Sophie's love for the outdoors drew her to Maine to study government at Colby College. Prior to joining NRCM, she had experiences canvassing and working on a wilderness campaign in New York State's Adirondack Park. Sophie has also traveled to and studied the impacts of climate change on fisheries in Vietnam, farmers in Morocco, and water accessibility in Bolivia. Though originally from the Adirondack Mountains of New York, Sophie now happily resides in Hallowell and enjoys biking on the rail trail, skiing, fly fishing, and exploring the mountains and rivers in Maine.
(207) 430-0142
Cathy Johnson
Senior Staff Attorney and Forests and Wildlife Project Director
Cathy attended Yale University, then transferred to College of the Atlantic where she received her B.A. in 1974. She worked for the National Park Service, U.S. Forest Service, and U.S Fish and Wildlife Service, as well as for the National Parks Office of Nepal, before going to law school. She received her J.D. from the University of Maine School of Law in 1983 and was a trial lawyer in Damariscotta before joining NRCM staff in 1990. She and her partner, artist and illustrator Jon Luoma, live in Alna. They spend their leisure time hiking and canoeing Maine's North Woods, traveling the less developed parts of the world, gardening, and playing the violin and viola.
(207) 430-0109
Toby Kilgore
Grants Associate
Prior to joining NRCM, Toby worked for Greater Portland Landmarks in fundraising, grant research and writing, marketing, and office management. Her travels have taken her to many places in Europe and the U.S, Guatemala and Mexico, and to Belize for an archeological dig studying Mayan ruins. Toby grew up in Texas and Arizona, and graduated with a B.A. in psychology and art history from the University of Texas at Austin. She lives in Westbrook with her husband, John, and their dog Truffle, and enjoys travel, hiking, and photography, especially using vintage and plastic cameras such as the Holga.
(207) 430-0123
Gail La Rosa Thompson
Associate Director of Philanthropy
Gail came to NRCM with more than 30 years' nonprofit experience, focused on natural history, the environment, and education. She grew up in western Massachusetts and received a Bachelor's degree in Biology from Mount Holyoke College and a Master's degree in Museum Science from Texas Tech. Gail came to Maine in 1999 to manage the natural history museum at College of the Atlantic in Bar Harbor. She has also worked for the Abbe Museum, Maine Public, and the Schoodic Institute, and most recently as Executive Director for The Grand, a nonprofit performing arts center. Gail divides her time between Ellsworth and Augusta. She and her husband Tom enjoy hiking, paddling, and exploring all Maine has to offer. Her two sons swing by for occasional visits and her three cats walk all over her.
(207) 430-0130
Sarah Lakeman
Sustainable Maine Project Director
Before joining NRCM in January 2014, Sarah spent several years providing education, training, and technical assistance to communities who wanted to encourage people to reduce, reuse, and recycle. She has a bachelor's degree from UNH in Environmental & Resource Economics and a master's degree in Environmental Science & Management from UC Santa Barbara, where she specialized in Economics and Politics of the Environment and Water Resources Management. Aside from "talking trash," she enjoys bagging peaks, sliding down snow-covered mountains, drawing pictures, and bonding with friends and family. She lives in Cumberland with her husband, Teddy, and sons, Ford and Malcolm.
(207) 430-0170
Todd Martin
NRCM Rising Director and Grassroots Outreach Coordinator
Todd was born and raised in Portland. He graduated from Green Mountain College with a BA in Environmental Studies and a minor in Philosophy. During college he worked on a trail crew with the Maine Conservation Corps, served as an intern with the Maine DOT working to make Maine more bicycle and pedestrian friendly, and served as project manager for a Vermont energy efficiency program. Todd has worked as a field organizer and canvasser for a number of state and national nonprofits. He enjoys hiking, biking, playing guitar, and reading philosophy.
(207) 430-0115
Nancy Murray
Finance and Administrative Assistant
Nancy graduated from the University of Maine with a degree in Music Education and earned her Masters in Choral Conducting from the University of Southern Maine. After college, she lived in the Boston area working in building management and corporate services. Eventually she found her way back to Maine to teach middle school music in the Southern Maine area. She was raised in Greenville and enjoys most outdoor activities, singing with Choral Art in Portland, checking out live music, and spending time with family and friends.
(207) 430-0132
Ryan Parker
Sustainable Maine Policy Advocate
Ryan, born and raised in Maine, attended the University of Maine, where he earned a Bachelor of Music Performance and a minor in Business Administration. After college he worked for Maine Congressman Mike Michaud. Then he worked for a small alternative energy company where he helped construct energy-efficient homes and install solar and wind energy systems. Prior to joining NRCM, Ryan owned and operated Parker Family Farm, a micro-scale, management intensive, diverse, family farm focused on chemical-free mixed vegetables and heritage breed, pastured/woodland animal husbandry with a 70 plus member CSA and two farmer's markets. He now farms for family and friends on the land in Newport where he lives with his wife and two children. Ryan enjoys nearly every outdoor activity our great state has to offer, but is most interested in camping, hiking, swimming, whitewater kayaking, and cross-country skiing.
(207) 430-0144
Carly Peruccio
Forests and Wildlife Outreach Coordinator
Carly's love of Maine's outdoors began when she attended Bates College. She graduated with a B.A. in anthropology and a minor in French, having researched topics including the role of women mountain guides in Morocco and the cultural and linguistic presence of French in Maine. Before joining NRCM, she taught English in Luxembourg through the Fulbright Fellowship Program. She worked in Acadia National Park for two summers as a Leave No Trace educator with Friends of Acadia. Carly enjoys hiking, running, reading, listening to podcasts, and playing the piano.
(207) 430-0118
Lisa Pohlmann
Executive Director
Lisa Pohlmann began serving as NRCM's executive director in early 2011. She brings to her leadership role a deep passion for the environment and a strong history of advocacy for the people of Maine. Lisa first joined the NRCM team in 2000, as a member of the Board of Directors, later serving as board president. In 2008, she accepted the position of deputy director. She previously served as associate director for the Maine Center for Economic Policy, working on sustainable economic development and other social and environmental policy issues. Lisa started her career in Maine as the executive director of New Hope for Women, a domestic violence organization in the Midcoast. She has a Doctorate from the Muskie School of Public Service at the University of Southern Maine. A resident of Jefferson, Lisa has had a lifelong love of the outdoors, and regularly kayaks, hikes, skis, and camps across Maine. More about Lisa.
(207) 430-0179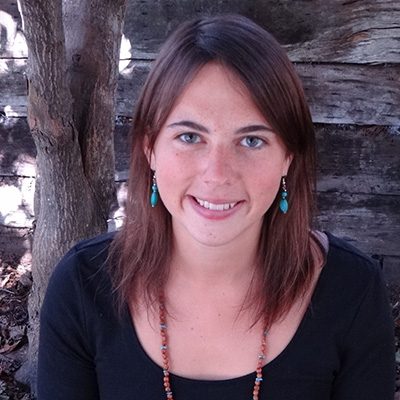 Emmie Theberge
Federal Project Director
Emmie, a Maine native, graduated from Colby College where she studied Environmental Policy and Government. She has interned at the Governor's Office of Energy Independence and Security as well as in Melbourne, Australia for the Department of Sustainability and Environment. Emmie has traveled to and studied in diverse ecosystems across the planet, from the forests of Tasmania and the Andes to the deserts and Himalayan Mountains of India, from the jungles of the Amazon to the unique biodiversity of the Galápagos Islands. She has also experienced the natural wonders of the U.S. and Canada though her visits to many of the National Parks. She enjoys hiking, fly and ice fishing, canoeing, and wildlife photography.
(207) 430-0105
Kathy Thompson
Senior Director of Finance and Administration
Kathy earned her B.A. in Accounting at the University of Maine. She comes to NRCM with 20 years of experience in the non-profit accounting field. For 15 years, she worked for the The Chewonki Foundation (a non-profit Environmental Education Center), where she was able to expand her love of the Maine outdoors. Originally from Wisconsin, she has lived in Maine for the last 27 years, along with her husband and two children. She lives in Dresden, and enjoys gardening, kayaking, hiking, and spending time with her family.
(207) 430-0119
Dylan Voorhees
Climate and Clean Energy Project Director
Dylan earned a B.A. from Columbia University and a master of public policy from Harvard University's Kennedy School of Government, where he concentrated in environmental and energy policy. He has worked on wind power for the Executive Office of Environmental Affairs in Massachusetts, and on sustainable land use for the Vermont Forum on Sprawl. Previously he taught 8th grade. He lives in Augusta, within walking distance of work, with his wife and three daughters. 
(207) 430-0112
Gretta Wark
Senior Director of Philanthropy
Gretta is a native of Caribou, Maine, and a graduate of Bowdoin College, where she studied psychology. She has devoted the last 20 years to working for charitable organizations, including nearly a decade as head of the development department at the San Francisco Food Bank. Family and a love of Maine brought her back to her native state. Gretta lives in Bath.
(207) 430-0108 
Allison Wells
Senior Director of Public Affairs 
Allison came from the Cornell Lab of Ornithology in Ithaca, NY, where she was communications and public affairs director. She holds a B.A. from the University of Maine at Farmington and a master's from Cornell University. Allison and her husband Jeff, both native Mainers and avid birders, write a weekly birding column for the Boothbay Register. They're authors of the best-selling book Maine's Favorite Birds, and authored Birds of Aruba, Bonaire, and Curacao: a Site and Field Guide, along with countless articles. They live in Gardiner and enjoy birding, kayaking, and exploring natural areas.
(207) 430-0180