Josh Caldwell, Climate & Clean Energy Outreach Coordinator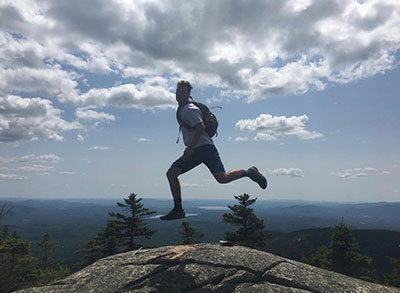 Josh works to build coalitions that can effectively implement policy by pushing our state and federal legislators to act on climate and clean energy initiatives. For the past six years, he has been engaged in environmental and political organizing in Maine, forging new connections and deepening his knowledge of an incredible state. Before coming to NRCM, he spent the prior two years working on the electoral side of politics in order to elect more empathetic, transparent, and environmentally friendly officials.
Josh is an advocate for all things Maine and can frequently be found exploring its natural spaces, patronizing its small businesses, or pointing enthusiastically at topographical maps of the state. He is energized by interaction and loves to meet people where they are, learn from new perspectives, and spend time outside with others. You might run into him on the ski slopes, in the woods, jogging around Portland, or collecting ingredients for a new cooking experiment in the grocery store. Born and raised in West Gardiner, Josh is a graduate of Bates College and lives in Portland with his partner and friends.
Favorite Ice Cream Flavor: Maine Moose Tracks
Dog or Cat person: Dog. I will occasionally pet a cat.
Favorite Quote: "I believe that all organizing is science fiction – that we are shaping the future we long for and have not yet experienced."  – adrienne maree brown