Contact NRCM
Natural Resources Council of Maine
3 Wade Street, Augusta, ME 04330-6317 USA
phone: (207) 622-3101
toll-free: (800) 287-2345
fax: (207) 622-4343
email: nrcm@nrcm.org
Our office hours are from 8:00 a.m. until 4:00 p.m., Monday through Friday.
NRCM also has a Farmington office:
Natural Resources Council of Maine
PO Box 1048
Farmington 04938-1048
phone: (207) 430-0146
Media Inquiries:
Contact Colin Durrant by email or (207) 430-0103.
How to Contact NRCM Staff Members
To contact an NRCM staff member by email, please use nrcm@nrcm.org and put the staff member's name in the subject line.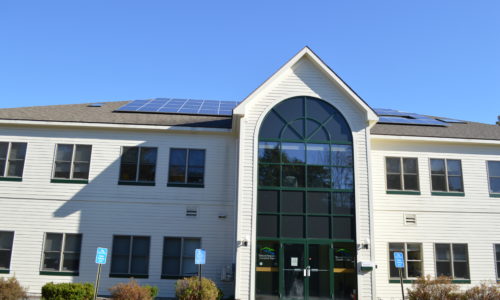 Directions from the north or south:
Take I-95 to exit 109 (109A from North) and follow Western Avenue east toward the State House.
Follow Western Ave. to the rotary.
Take the first major right off the rotary onto State Street.
At the first light, take a right onto Capitol Street (between the Blaine House and the State House).
Take your first right onto Chamberlain Street (at the end of the Blaine House's white picket fence).
Drive straight down Chamberlain Street until you see NRCM's sign on the left.
Pull into the parking lot on your left and come in!