On August 24, 2016, President Barack Obama designated about 87,500 acres east of Baxter State Park as the Katahdin Woods and Waters National Monument (KWWNM). Landowner Elliotsville Plantation, Inc. (EPI), a non-profit foundation founded by Burt's Bees entrepreneur Roxanne Quimby, donated the property to the United States. EPI is also donating $20 million and committed to raising an additional $20 million in support of the Monument. NRCM played a central role in this campaign, working with citizens in the Katahdin region and across Maine to conserve this spectacular piece of Maine's North Woods.
On April 26, 2017, President Trump issued an Executive Order taking the unprecedented step of reviewing all National Monuments exceeding 100,000 acres, which have been designated since January 1, 1996. Katahdin Woods and Waters National Monument was added to the list after Governor LePage lobbied the President and, in testimony before Congress, falsely claimed the majority of Mainers opposed the designation.
The truth is, KWWNM is already helping to revitalize the economy of nearby towns while permanently conserving a portion of Maine's iconic forests, safeguarding more than 30 miles of pristine rivers and streams, and protecting prime habitat for beloved and rare wildlife. The monument offers spectacular views of Katahdin and Maine's North Woods, special ecological features, and extensive, nationally important, historic and cultural resources.
NRCM's members, activists, and staff have a connection to the Katahdin Woods and Waters National Monument that runs deep. We are committed to playing an active role in developing the Monument's management plan, and to ensuring an appropriate balance between conservation and public use.
If you have questions about the KWWNM, check out "Related Resources" below. Alternatively, you can contact Cathy Johnson, NRCM Forests & Wildlife Project Director at cjohnson@nrcm.org (207) 430-0109.
Visiting Maine's National Monument
The National Monument is open to visitors, with opportunities for hiking, biking, cross-country skiing, and, fishing, and on the east side of Monument, hunting and snowmobiling. Learn more about how to enjoy our new public lands here and plan your visit using our list of local accommodations and maps of the property.
NOTE: The Katahdin Loop Road is currently closed to cars and trucks and will be through the winter. It is open this winter for cross-country skiing and snowshoeing. We will keep this information updated.
"The Natural Resources Council of Maine worked tirelessly with me to establish the Katahdin Woods and Waters National Monument. Their persistence, expertise, and willingness to collaborate were instrumental in the establishment of the Monument in 2016. They did an outstanding job of reaching out to communities in the Katahdin region and people across Maine who had questions, concerns, or wanted to get involved. Now, NRCM's ongoing support and vigilance, working with the Friends of KWW, will help this incredible new National Monument provide strong economic and community strength and help share one of Maine's most cherished natural resources and the region's cultural heritage with the rest of the world."
Lucas St. Clair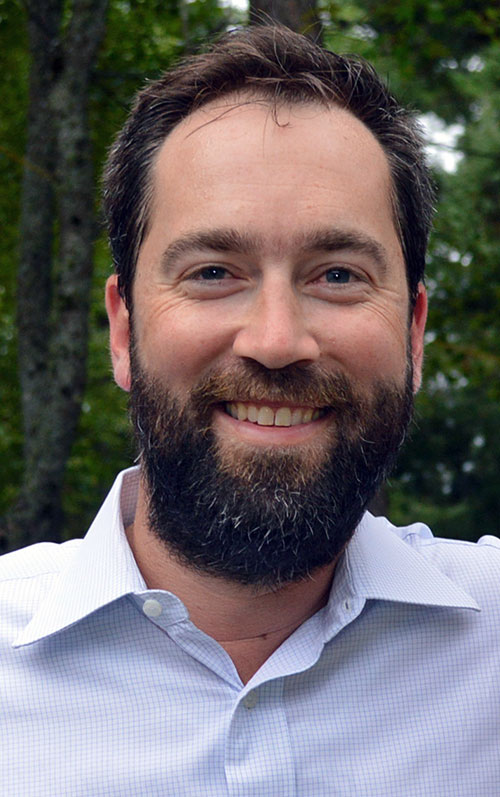 Katahdin Woods and Waters Management Planning Process
August 2018 marked the second anniversary of Katahdin Woods and Waters' designation as a National Monument. What happens now?
The National Park Service is preparing to write a management plan to determine how Katahdin Woods and Waters will be managed in the future. This management plan will outline policies for protecting the Monument's ecological and cultural resources while making sure that visitors can enjoy the Monument's recreational opportunities, too.
Members of the public play a key role in the planning process. Since the Monument's designation in 2016, the Park Service has convened multiple meetings for the public to offer management suggestions:
These meetings will inform Katahdin Woods and Waters' draft foundation document, which the Park Service expects to be publicly available by early 2019. This document will outline the significance, values, and key resources of the Monument. A draft management framework, a precursor to the management plan, will be available for public comment in fall 2019.
NRCM has participated in the planning process by attending planning meetings to share our priorities for managing Katahdin Woods and Waters:
Prioritizing the protection of fish and wildlife habitat and other natural resources
Completing a natural resource inventory before allowing recreational activities that could adversely impact important resources
Maintaining the area west of the East Branch for non-motorized recreation
We encourage you to share your vision for Katahdin Woods and Waters by submitting comments to the National Park Service by email.
Katahdin Woods & Waters—Our Monument, Our Community, Voices from the Region NRCM is pleased to share our report, which features business and civic leaders from the Katahdin region describing how Katahdin Woods and Waters National Monument is providing positive benefits to their communities. The report was issued to coincide with the one-year anniversary of the National Monument, which was established on August 24, 2016. Read the report.