Uniting & Engaging the Next Generation of People Who Love Maine
Are you passionate about protecting Maine's environment now and for future generations? Are you in your 20s, 30s, or 40s? If so, NRCM Rising is for you! NRCM Rising is a project of the Natural Resources Council of Maine and was started in 2014 to engage, connect and mobilize Maine's emerging generation of environmental leaders and advocates.
NRCM Rising connects young Maine people to the policies that help protect the nature of Maine and to the places that make our state so special. Our goal is to ensure that Maine's next generation of environmental leaders are equipped with the skills, relationships, and knowledge needed to successfully advocate for strong environmental protections for Maine's climate, woods, waters, and communities.
Throughout the year, NRCM Rising organizes and hosts events to meet this goal. From fun outdoor hiking and paddling trips to lobby days at the Maine State House to advocacy skills trainings to social networking events, there is something for everyone.
If you or someone you know would like to get involved with NRCM Rising, please contact Todd Martin, NRCM Rising Director at tmartin@nrcm.org or (207) 430-0115. We also encourage you to sign-up for NRCM Rising info using the form at the bottom of this page. Thank you for all you do to help keep Maine special, today and for generations to come.
NRCM Rising staffers are part of NRCM's 28-person staff. We work on all of NRCM's top priorities—tackling climate change, protecting the North Woods, restoring Maine's rivers, and promoting more sustainable living.
The NRCM Rising Leadership Team helps provide ideas, energy, and momentum to NRCM Rising and acts as an advisory board to NRCM Rising staff across the full range of activities aimed at connecting young people who care about Maine's environment.
NRCM Rising Events
NRCM Rising hosts events such as outdoor hikes and paddles, social networking events at local breweries, meetings with Maine's young legislators, and more. Sign up below to get invitations to these events, or bookmark this page and check back to learn about upcoming events in your area.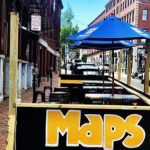 Trivia Night at Maps Bar
Tuesday, September 21 at 7:00 p.m.
64 Market Street in Portland
Join us for trivia outside on the patio at Maps Bar on Market Street in Portland. NRCM Rising will receive $1 from each beer sold during the event to support our environmental advocacy work. The winning team will receive an NRCM canvas tote bag full of NRCM and NRCM Rising merch! Form a team with friends and head to Maps Bar to support NRCM Rising! Be sure to say hi to NRCM Rising Leadership Team member Daniel Bartup at the event!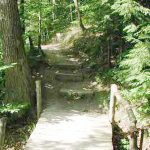 Riverton Trolley Park Trail Maintenance
Wednesday, September 29 at 4:00 p.m. 
824 Riverside Street in Portland
Join the Portland Park Conservancy and NRCM Rising to spruce up Riverton Trolley Park. We are excited to welcome Portland Parks Conservancy Volunteer Coordinator Kate Shambaugh to the NRCM Rising Leadership Team and to help promote their upcoming volunteer opportunities. Sign up here for the event(s) where you can pitch in. After the Riverton Trolley Park trail maintenance event on Wednesday, September 29, join us across the street at Austin Street Brewing for beers on their outside patio.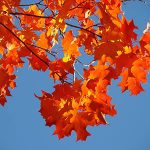 Fall Foliage Hike at Roberts Farm Preserve
Saturday, October 2 from 12:00 noon - 3:00 p.m. 
Roberts Farm Preserve - 64 Roberts Road, Norway, ME
Please join NRCM Rising for a fall foliage hike at Roberts Farm Preserve in Norway! Protected in part thanks to the Land for Maine's Future program, Roberts Farm is a 165-acre preserve on the shores of Penneseewassee Lake, boasting 7 miles of trails. We'll hike the primitive Snowshoe Loop Trail (trail map), which meanders through the woods, up to a scenic viewpoint overlooking the lake, and back to the parking area. After the hike we'll head to Norway Brewing Company just a mile down the road for après drinks and dessert in their outdoor beer garden. Sign up today!
Maine Brewshed Alliance
Learn about ways to be involved with the Maine Brewshed Alliance, a coalition of brewers and the Natural Resources Council of Maine committed to protecting the waterways that make our state a great place to live, work, brew, and enjoy great beer.
NRCM Podcast: Frontline Voices
Maine Environment: Frontline Voices is NRCM's podcast covering the most pressing issues facing our state's land, air, waters, and wildlife - and our Maine way of life. Tune in as NRCM's Colin Durrant talks with NRCM experts, elected officials, and others on the frontlines working to protect the nature of Maine.
The Brookie Awards
NRCM Rising launched a new awards program to celebrate young leaders in Maine's environmental movement, The Brookie Awards! Six environmental changemakers who demonstrate leadership, perseverance, and positive impact on Maine's environment were honored in 2020.