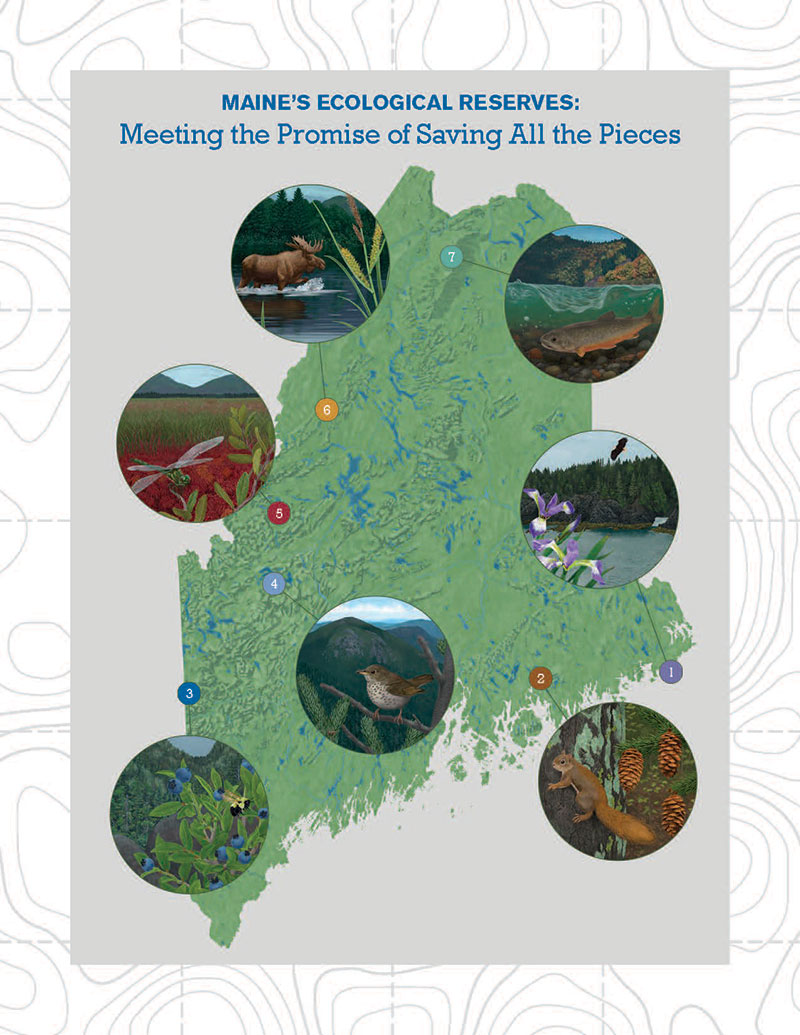 Maine's ecological reserve system was created in 2000 to conserve the state's rich array of plant and animal life, and to protect examples of all the habitat types found in Maine. Today, the role of ecological reserves in supporting long-term scientific research and education, preserving biodiversity, and helping mitigate climate change is more critical than ever.  
The report, Maine's Ecological Reserves: Meeting the Promise of Saving All the Pieces, includes stunning illustrations from Maine-based artist Zoe Keller to describe the value of these special places and details compounding threats to Maine's wildlands that reinforce now is the time to protect the full range of Maine's habitats by expanding the state's ecological reserve system. This report available in electronic download only. 
Fill in the form below to receive the report and be added to our list to get updates on how you can help expand Maine's ecological reserve system. 
Download Maine's Ecological Reserves: Meeting the Promise of Saving All the Pieces
To download a free copy online, please enter the following information: