We look forward to meeting you soon—either on the trail, at the State House, or at a social event. NRCM Rising staffers are part of NRCM's 28-person staff. We work on all of NRCM's top priorities—tackling climate change, protecting the North Woods, restoring Maine's rivers, promoting more sustainable living, and keeping tar sands out of Maine. Please get in touch with us to learn more about NRCM Rising and how you can get involved, too!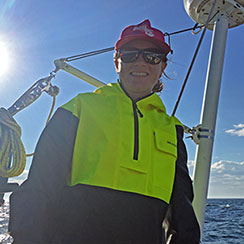 Fiona Gordon
Leadership Giving Director
fiona@nrcm.org
I fell in love with Maine after spending a summer teaching sailing in a tiny town at the end of a long peninsula. Exploring islands, fishing Maine's rivers, and mountain biking through the woods makes for an excellent lifestyle. After graduating from Boston University in 2012, I moved to Maine and am now happily settled in the woods of Freeport. As a member of NRCM's Philanthropy Team, I spend my days engaging our exceptional membership in NRCM's work. I also have the honor of working on NRCM Rising's Brookie Awards team—If you're a young changemaker I hope you will check out The Brookie Awards and consider applying!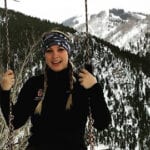 Kristin Jackson
Digital Outreach Manager 
kristin@nrcm.org
I am a Maine native and grew up Falmouth, spending a lot of my early years on Peaks Island. I have had eight years of organizing and advocacy experience on environmental and public interest issues and have worked in more than 10 states – including Maine – on both electoral and issue-based campaigns to increase recycling, protect clean water, register young people to vote, and fight back against the Trump Administration's environmental rollbacks. I am a graduate of Brown University with a B.A. in Environmental Studies and a focus on energy policy and politics. I enjoy swimming and paddling in Casco Bay and am a fiber-crafts enthusiast.
Todd Martin
NRCM Rising Director and Grassroots Outreach Coordinator
todd@nrcm.org
I was born and raised in Portland and now call Waterville home. After graduating from Green Mountain College with a BA in Environmental Studies in 2010, I moved back to Maine. I worked as a field organizer and canvasser for a number of state and national nonprofits. As NRCM's outreach coordinator, I engage NRCM members and supporters in our environmental advocacy work at the State House and beyond. As a native Mainer, I feel good knowing my work is helping to protect Maine's environment today and for the future. In my free time, I enjoy hiking and camping on Maine's mountains, picking wild berries, and tossing a frisbee at the beach.