Be prepared to advocate for and defend your ordinance with a list of good points and supporting facts on hand.
It makes sense. Pesticides are dangerous to our communities and the natural environment if they contains toxic chemicals or aren't applied correctly. Banning the use of pesticides and opting for organic management, particularly for cosmetic purposes, helps protect our loved ones and our environment from unnecessary harm.
It improves health. There are strong links between the use of the most common lawn pesticides and both cancer and asthma, along with an array of other illnesses, as well as many pesticides being known endocrine disruptors. Even minimal exposure is harmful and can come into homes on the bottom of our shoes or simply being outside near an application site.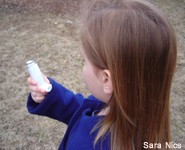 It protects children. Children's bodies are more vulnerable to the effects of pesticides as their brains, nervous systems, immune systems and bodies are not fully developed. Additionally, they haven't fully developed a detoxifying system that could help protect them from the dangers of everyday pesticides and absorb more from their environments than adults. Children should be able to play outside without fear of dangerous exposure to chemicals.
It protects pets and wildlife. Pesticides are harmful to both target and non-target species. A majority of the commonly used pesticides have been shown to be deadly to birds, aquatic species, bees, and linked to increased rates of cancer in dogs.
It makes grasses less vulnerable to disease and pests. A report by Cornell Professor David Pimentel found that organically managed fields are less susceptible to disease, making them safer, cheaper, and more enjoyable for everyday use. Land managed with pesticides increases the number of resistant organisms that can attack plants.
It improves water quality. Runoff from private land moves pesticides into our streams, lakes and throughout our watersheds. Many pesticides can accumulate in bodies of water which we then use for drinking, bathing, and outdoor activities and cause pollution and algae blooms.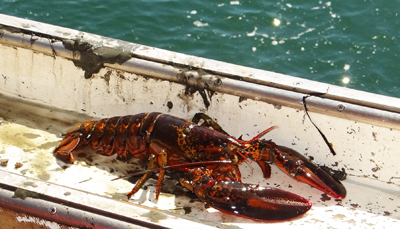 It protects Maine's economy. The lobster and clamming industries are two of Maine's most valuable. Pesticide and fertilizers in Casco Bay, from runoff and storm water, lead to algal blooms, low levels of oxygen, fish kills, and make it difficult for lobsters, clams, and other species to properly develop.
Pesticide ban ordinances work. As seen in Ogunquit, Maine, there is large support from community members for pesticide bans. In Ontario, Canada where bans have been in effect for multiple years, there has been a remarkable decline in harmful pesticide presences in waters and land.