Without planning, the 185,000 students who attend Maine's K-12 public schools are likely to produce more than seven million pounds of food waste and food scraps every year. Fortunately, by following the Food Recovery Hierarchy, Maine schools can reduce or eliminate their school food waste. The Hierarchy seeks to ensure food waste is reduced at its source, and then used to feed people, feed animals, compost, produce energy, and, as a last resort, landfilled.
The Natural Resources Council of Maine encourages all Maine schools to work to ensure no edible food is wasted, and that any food scraps are used appropriately. This toolkit and our Sustainable Maine staff members can help.
Other Resources to Help Reduce School Food Waste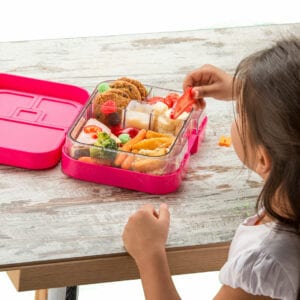 COVID-19 & Schools
NRCM created two resources to help protect the environment while staying safe during the COVID-19 pandemic.
Tips: COVID-19 and Green Schools—Zero Waste Lunchbox checklist
COVID-19 and Green Schools: Keeping Everyone Safe, Saving Money, & Protecting the Environment