Land for Maine's Future (LMF) is one of Maine's most successful and popular conservation programs, and it needs your help. Over the past 30 years, LMF has helped to permanently protect more than a half million acres of conservation land, working waterfronts, farmland, water access sites, and working forests. But the LMF program has run out of money, so a strong show of support is needed now to build momentum for a new LMF bond next year.
The Maine Land Conservation Task Force will hold two public meetings to hear from you about why you value the LMF program and the type of land conservation you support for the future. This is your opportunity to talk about your vision for land conservation in Maine's North Woods, along the coast, and in your region. We encourage you to come share your stories about why you support LMF funding that guarantees public access and protection for Maine's special natural places. Please contact us if you have questions or are interested in attending.
Tuesday, October 16, 2018 – Portland
3:00-5:00 p.m. and 6:00-8:00 p.m.
University Events Room, USM Glickman Library, 314 Forest Ave, 7th Floor
Thursday, ​October 18, 2018 – Bangor
3:00-5:00 p.m. and 6:00-8:00 p.m.
Bangor Masonic Center, 294 Union Street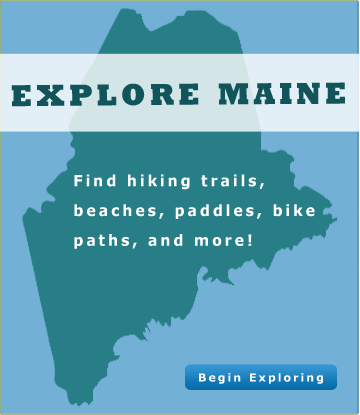 Land for Maine's Future (LMF) helps protect Maine lands that have exceptional natural or recreational value and should be permanently protected. More than 96 percent of Maine land is privately owned, and development pressures have never been greater. Public access for traditional recreation and other uses is losing ground. Given these changes, Maine could lose many of the natural landscapes that Mainers and visitors treasure and that are essential to our economy and way of life. In 1987, Maine voters approved a $35 million bond that led the state to create the Land for Maine's Future program. Since then, Maine voters have consistently approved land bonds— funding was replenished in 1999, 2005, 2007, 2010, and 2012.
The Natural Resources Council of Maine has helped to lead a coalition of 275 businesses, associations, and organizations working for funding for the LMF program. And our work has paid off, as LMF contributed to the purchase of more than 490,000 acres of land or easements from willing sellers. These lands include more than 1,200 miles of shorefront and 315,000 acres of working forestland, and habitat important for wildlife for breeding, wintering, and migration. LMF-protected lands also include entire islands as well as more than 30 working farms.
The LMF program works successfully with a wide range of partner groups (see below) to identify and purchase land and is strongly supported by outdoor enthusiasts, sportsmen, fishermen, clammers, conservationists, business people, municipalities, and citizens throughout the state. Since 2000, LMF has garnered millions in private matching funds for every dollar expended. NRCM continues to push for funding for the Land for Maine's Future program to protect public access to Maine's most beautiful and significant natural places. Together, we can ensure that LMF continues to set the stage for our children and grandchildren. The Land for Maine's Future program works to identify and purchase lands that guarantee public access. Many of these preserves are established in cooperation with nearly 100 land trusts working in communities across Maine. Municipalities also play an important role, as do the following groups:
American Farmland Trust
Appalachian Mountain Club
Gulf of Maine Coastal Ecosystems Program
Land Trust Alliance
Maine Coast Heritage Trust
Maine Coast Protection Initiative
Maine Department of Agriculture
Maine Land Trust Network
Maine Natural Areas Program
Parks and Reserve Lands of Maine Department of Conservation
The Conservation Fund
The Nature Conservancy
The Trust for Public Land
Wildlife Management Area of Maine Department of Inland Fisheries and Wildlife
Working Waterfront Access Pilot Program
Conserving public access to special places is important to the mission of the Natural Resources Council of Maine. We will continue to push to ensure funding for LMF and its role in protecting Maine's way of life.
Banner photo: Tumbledown Mountain by Bill Amos