Here in Maine, clean water is central to our identity and integral to our future. Fifty years ago, the magnitude of pollution in the Androscoggin and other Maine rivers reached a tipping point, helping to galvanize passage of the Clean Water Act.
This year, NRCM is joining together with partners across Maine to launch a statewide celebration of the 50th anniversary of the Clean Water Act that will focus on the importance of clean water, strong environmental laws, investment in clean water infrastructure, and committing to continued progress.
Please join us in celebrating this milestone year!
Maine's Clean Water Champions
We are pleased to recognize 100 Clean Water Champions who have been leaders in protecting Maine's clean water. See the full list of Clean Water Champions and read Interim CEO Pete Didisheim's remarks from the September 29th celebration of Clean Water Champions.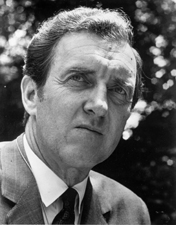 Maine's U.S. Senator Edmund Muskie played the critical role in writing and securing passage of this landmark legislation for the nation. In the years since, thanks to the incredible work of countless individuals, organizations, and businesses, Maine's rivers, lakes, streams, and coastal waters have achieved remarkable progress, which deserves celebration. But we still have additional work to do to ensure clean water for future generations. 
Other Resources: