Latest Updates
LD 1541, the Extended Producer Responsibility (EPR) for Packaging bill is gaining momentum! Legislators in the House and Senate will soon vote on the bill after it was successfully passed out of the Environment & Natural Resources Committee by a bipartisan majority of members. Urge your lawmaker to support LD 1541 today! 
Read an op-ed by Mark Draper of Aroostook Waste Solutions about why he supports LD 1541. 29 towns and cities in Maine representing more than 325,000 Mainers have expressed support for EPR and Maine's small businesses also support LD 1541.  
But the big brands responsible for all this wasteful packaging are trying to kill the bill and we need your help to get the bill passed! Urge your lawmaker to support LD 1541 today! 
"The cost of recycling has skyrocketed, forcing Maine communities to abandon recycling efforts to stem huge price increases that fall on the property taxpayer. EPR for packaging is a step in the right direction by asking producers to be part of the solution."
– Maine Municipal Association
Save Taxpayer Money and Make Recycling More Effective
A surge in trash and packaging materials is leading to more plastic pollution and costing taxpayers a lot of money as cities and towns struggle to deal with a flood of new waste.
The big corporations and fossil fuel companies responsible for creating wasteful packaging are ramping up production of new plastics and are not doing enough to help struggling local communities.
By adopting a proven solution called Extended Producer Responsibility (EPR) for Packaging, Maine can give our cities and towns much-needed resources to improve the long-term effectiveness of recycling. At the same time, EPR will create an incentive for companies to reduce wasteful packaging.
Here is why we need to reform recycling by implementing an EPR for Packaging program in Maine:
EPR Will Save Takepayers Money and Bring Much Needed Support to Struggling Municipalities
According to the Maine Department of Environmental Protection, Maine's taxpayers pay $16-$17.5 million per year to manage packaging waste either through recycling or disposal. This waste of taxpayer money is one reason the Portland Press Herald editorialized in support of EPR for packaging.
The status quo isn't fair because many cities and towns are put in a difficult situation where they must choose between raising taxes or cutting recycling programs. Read this Castine Patriot story to learn more about the challenges facing towns.
Packaging makes up nearly 40% of our waste stream and much of it isn't designed with recycling in mind. EPR for Packaging creates a more equitable system that shifts the cost of recycling away from taxpayers to the big corporations that create the packaging waste.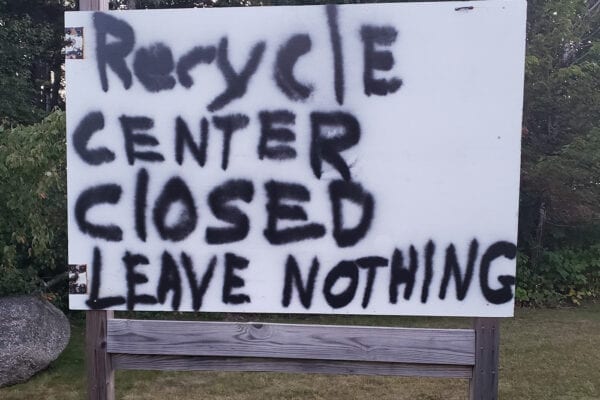 EPR is a Proven Solution: Used Successfully Around the World to Increase Recycling Rates and Reduce Waste
Big corporations already pay for recycling programs in more than 40 countries and five Canadian provinces through EPR for Packaging programs, some of which have been in place for more than 30 years.
At least 500 wealthy brand owners that do business in Maine already participate in Canada's recycling programs through EPR for Packaging. If those companies can afford to do it elsewhere, they can do it here, too.
Where EPR for Packaging is already in place, recycling rates are double what Maine's are. The reason for this is because producers have a direct economic incentive to produce less-wasteful packaging that can easily and profitably be managed by municipal recycling programs. Another reason for the higher rates is because there is a sustainable source of funding for recycling collection, processing, and recycling education.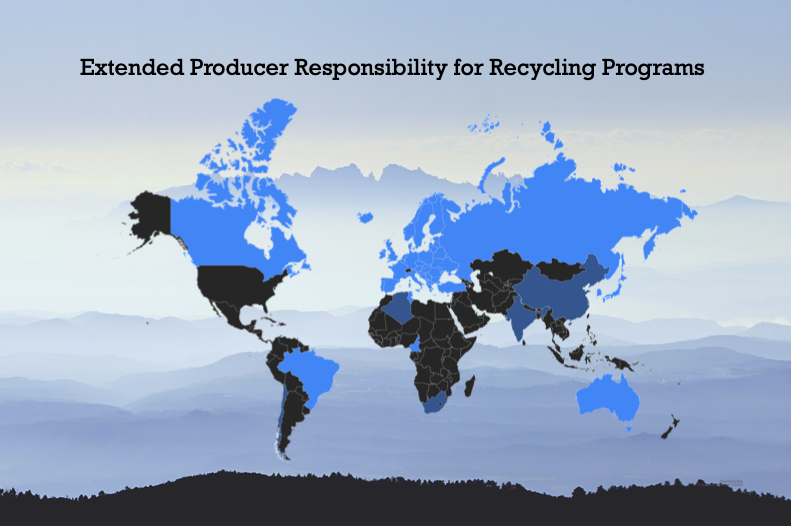 EPR Will Increase Long-term Effectiveness of Recycling, Making It More Resilient to Change
Maine people are great recyclers and want to do the right thing for the environment, but they are confused and frustrated because the flood of wasteful packaging often can't be recycled.
EPR for Packaging will give municipalities the financial support they need to keep and expand recycling programs—no more having to choose between raising taxes or cutting recycling.
EPR for Packaging creates an incentive for corporations to help make recycling simpler by improving the design and recyclability of their packaging.
In Canada, the provinces with EPR for Packaging were able to continue collection services overall despite the pandemic and disruptions in global recycling markets while those without EPR for Packaging experienced major disruptions to their recycling systems.
How You Can Help Reform Recycling in Maine
Sign the petition adding your name to the more than 2,300 Mainers who support recycling reform for Maine.
Spread the word! Share the petition with your friends and family.
Write to your state legislators to ask them to support EPR for Packaging for Maine, LD 1541.
Write a letter to the editor of your local paper in support of EPR for Packaging, and the shift of recycling costs from taxpayers to producers of packaging.
Contact your municipal officials. Share with them our letter asking Maine's towns and cities to adopt a resolution to support Recycling Reform for Maine.
These Maine towns have already signed on in support:
Contact the companies that you buy from. If the products you enjoy come in non-recyclable packaging, then let them know you want them take responsibility and make changes to the design, or help with collection costs, so that you can recycle your packaging locally.
Stay informed—Join NRCM's Action Network to receive emails when there are ways you can take action!
Find ways to reduce and reuse your waste at home. No matter how strong our recycling programs are, we can't lose sight of the first two Rs!