Plum Creek Charged Largest Fine Ever Assessed for Breaking Timber Harvest Laws
An investigation by the Natural Resources Council of Maine, using Maine's Freedom of Access Act (FOAA), found that in 2006 Plum Creek was charged a $57,000 fine—the largest fine ever assessed in history for breaking Maine's timber harvesting laws.
Other documents reveal that Plum Creek has destroyed wildlife habitat across lands it owns in Maine that state biologists identified as priority areas for deer to survive Maine's harsh winters. State documents also show that Plum Creek has polluted streams and developed land without a permit.
Deer wintering areas cut by Plum Creek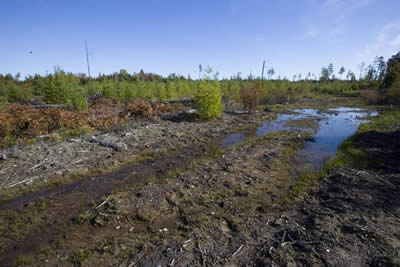 East Outlet of Kennebec River at Moosehead Lake