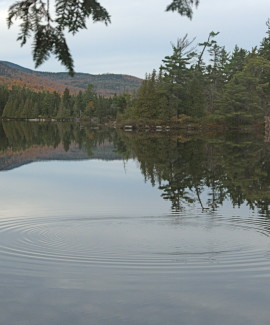 Location:  Northern Oxford County
Description: The Richardson Public Reserved Land unit's 22,000 acres of lakes and ponds are surrounded by mountains, forests, and beach flats. The unit is located in the Rangeley Lakes region and includes much of the shoreline of Mooselookmeguntic and Richardson lakes. Mooselookmeguntic and Richardson lakes are also a part of the 740-mile Northern Forest Canoe Trail, which extends through Maine and Quebec.
Activities: Camping, hiking, swimming, boating, canoeing, fishing, snowmobiling, ATV riding, and hunting are only some of the activities you can enjoy at the unit.
For More Information: Visit Richardson's Maine Public Reserved Lands website, where you can find more information about  the history of the unit, and also find out about services and facilities.