Zero-emission cars and trucks are becoming more common on Maine's roads, and it's no surprise. They're quiet, fun to drive, easier to maintain, save drivers money on gas, and don't pollute our clean air.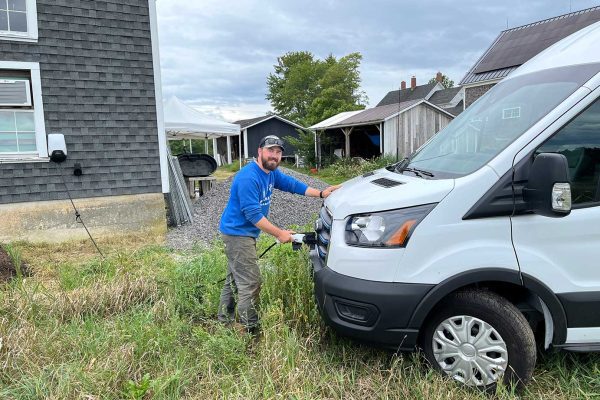 These benefits have led to a situation where supply can't meet the rising demand. That's why the Natural Resources Council of Maine (NRCM) is calling on Maine to adopt stronger standards for clean cars and trucks. 
The Advanced Clean Cars II (ACCII) and Advanced Clean Trucks (ACT) standards would give more Mainers the freedom to choose non-polluting cars and ensure we don't get left behind when new models come to market. 
To help you better understand why these new clean car and truck standards are so important to the future of Maine, we've provided answers to some frequently asked questions, below. Let us know if we missed any in the comments and we'll answer them in future addendums to this post. 
Where did these proposed standards come from?
In June, NRCM joined with the Conservation Law Foundation and Sierra Club Maine to submit petitions—signed by more than 300 Mainers—to the Department of Environmental Protection (DEP), asking the Department to adopt clean car and truck standards. This has sparked a months-long rulemaking process by the Board of Environmental Protection, including an August 17th public hearing. 
To date, seven other states, including Vermont, Massachusetts, and New York, have already adopted these stronger clean car and truck standards, with several others in the process of adopting them. Under the federal Clean Air Act, California can establish standards for vehicle pollution that are stronger than the often too-weak federal standards.  
Maine and other states have the option to adopt these stronger efficiency standards, and we have done so for more than two decades. If we do not move forward on clean car and truck standards, Maine would revert to the weaker federal standards for the first time since 2001. 
How do these cleaner car standards work?
Adopting clean car and truck standards would increase the availability of zero-emission cars and trucks in Maine by requiring manufacturers to sell more zero-emission vehicles in our state every year, starting with the 2027 model year. Automakers are investing billions in zero-emission vehicle production and distribution, and these rules will ensure that Mainers will not miss out on this transition. 
ACCII defines zero-emission vehicles as a plug-in hybrid vehicle (PHEV) with a battery range of 50 miles or greater or a fully zero-emission vehicle with a range of 150 miles or greater. 

 

ACT prioritizes the sale of fully zero-emission trucks, but manufacturers also get a partial compliance credit for plug-in hybrid vehicles that use electricity and gas. The standards would not apply to emergency vehicles, offroad vehicles, or some transit buses. 

 
Why is it important to act now?
Zero-emission vehicles are an essential part of our transition to a more just clean energy future because pollution from cars and trucks are the largest source of greenhouse gas emissions in Maine. The statewide Climate Action Plan identifies reducing carbon emissions from cars and trucks as "Plan A" for meeting our bipartisan emissions reduction targets. 
Climate change is already impacting Maine. Just this summer, wildfire smoke, flooding, and record temperatures are all evidence that climate change is here now and cannot be ignored. 
Maine's Clean Transportation Roadmap recommended that clean car and truck standards be adopted in 2022. This means we are already a year behind. We cannot afford to wait another year as other states act more quickly to bring more electric vehicles to their residents.  
If we don't act now, we'll also lose out as states that have already adopted these rules, including Massachusetts, Vermont, and New York, get electric vehicles for their residents to buy first. We'll also fall short of the goals laid out in Maine's Climate Action Plan. 
Sure, EVs are better for the climate. But are they better for Maine drivers?
We know that people in Maine who are already driving electric vehicles (EVs) love them. NRCM's 2022 survey of every EV owner in Maine found that 98% of EV drivers would recommend their car or truck to a friend. They said their electric vehicles are quieter and more fun to drive, and they experienced significant savings on fuel and maintenance costs. 
Electric cars and trucks are simply a better, more efficient, and more affordable technology than gas-powered vehicles.  The increasing demand for zero-emission cars and trucks reflects that fact. 
What about the impact on our health?
Zero-emission cars and trucks provide a huge benefit to our health because they don't release toxic pollution into the air. A 2023 American Lung Association report found that a widespread transition to zero-emission passenger vehicles and electricity would result in up to 330 fewer deaths and $3.6B in public health benefits across Maine by 2050. 
Gas-powered trucks are especially dirty—according to a Clean Air Task Force analysis, diesel pollution from heavy-duty vehicles costs Mainers $290,634,197 in health care costs; 1,032 lost work days; and 6,194 days where poor air quality restricts activity each year. 
What's going to happen to my gas-powered car?
Nothing! These standards have no impact on vehicles Mainers are driving right now. The majority of car sales in Maine are used car sales, and these standards will not affect the used vehicle market.  
These stronger standards will apply only to manufacturers, not consumers. They are crafted to encourage automakers to act more quickly in offering a greater variety electric cars and trucks to Maine buyers. 
Does Maine have the charging network to do this?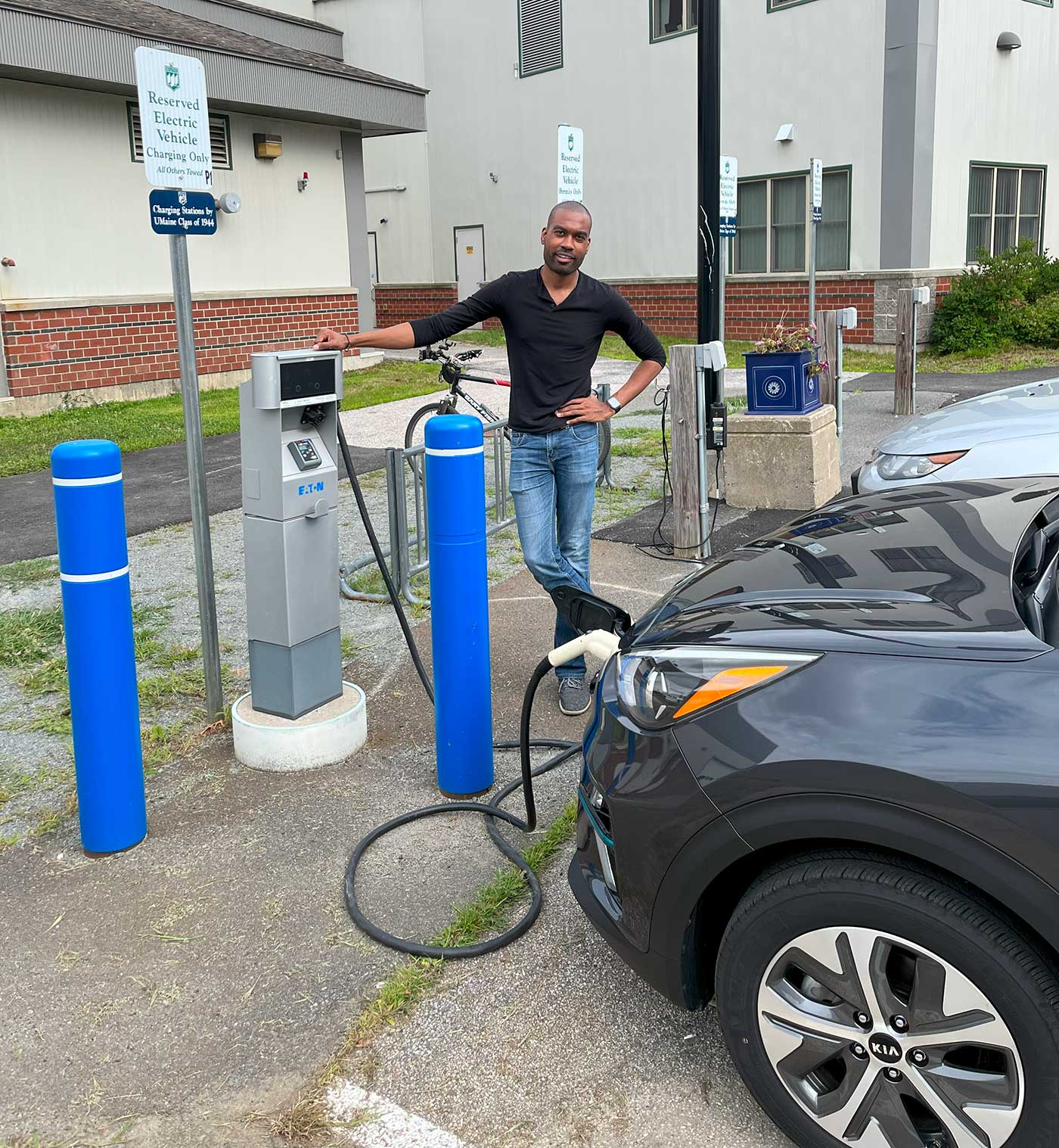 Maine's statewide charging network is already building out rapidly thanks to the Plan for Electric Vehicle Infrastructure Deployment (PEVID) assembled by the Maine Department of Transportation and Efficiency Maine.  
Maine has received more than $26 million in the last 3 years from the federal government to expand our EV charging network, and more money is on the way. The plan accounts for the adoption of clean car and truck standards, and shows that Maine is on pace to keep up with the zero-emission vehicles coming our way. 
Most EV drivers charge at home. According to our survey, 90% of Maine EV drivers primarily charge at home, allowing them to skip the gas station and wake up to a full battery in the morning. 
How will we get the energy to power all these cars and trucks?
Maine is rapidly building out new sources of responsibly sourced clean energy, especially wind and solar, while also prioritizing opportunities to reduce energy use through energy efficiency and weatherization. Utility-scale solar projects and offshore wind will generate the large amounts of clean energy we'll need to support increased demand as we electrify our homes, businesses, and transportation. 
We are also pushing electric utilities and the state's Public Utilities Commission to proactively plan for the grid of the future that is more responsive and better prepared. This includes battery storage, demand response, and rate design among other approaches to make the electric grid more flexible and resilient. 
How much do zero-emission cars and trucks cost?
It is true that the purchase price of new EVs are on average more expensive than their combustion engine counterparts. However, that trend is quickly changing. When taking into account maintenance and other costs—something all new car shoppers should do—the expenses add up very favorably.  
An analysis by Car and Driver in 2022 found that the three-year cost of ownership for a Ford F-150 Lightning is already lower than that of its combustion engine counterpart due to lower maintenance and fuel costs. Several new tax incentives and rebates have become available in recent years to help with the cost of new and used EVs, and the price of zero emission will continue to drop as the technology becomes more widespread. 
In addition to driving down the price of new EVs and expanding the used EV market, these standards include environmental justice credits that reward automakers for supplying lower-cost EVs, selling discounted EVs for community-based mobility programs, and selling used EVs at participating dealerships.  
For those who don't drive vehicles, these standards are still incredibly important for community health and wellbeing. Tailpipe pollution disproportionately affects low-income communities and people of color. It is imperative that we reduce tailpipe emissions from cars and trucks. 
I've heard from friends that they want an EV, but can't find one to buy.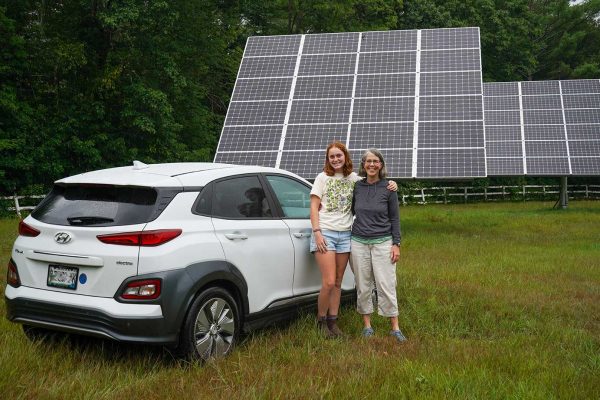 For the past couple of years, we've been hearing the same refrain from auto dealers around the state: "We can't keep EVs on the lot." Available supply is quickly snapped up, leaving prospective buyers waiting in long queues for the next available EV. 
These standards create market certainty for zero-emission vehicles in Maine by ensuring that we will have enough electric cars and trucks on car lots to match increasing demand. Growing supply and demand will not only drive down costs of EVs as markets continue to improve, it will also contribute to a greater diversity of model availability (including more affordable models) and will boost the burgeoning market for used EVs. 
If Maine does not pass this standard, available EVs will go first to the nearby states that already have passed clean cars standards, including Massachusetts, Vermont, and New York, leaving Maine behind. 
I haven't seen as many electric trucks on the roads. Why is it important to electrify trucks, too?
Medium- and heavy-duty trucks are some of the dirtiest vehicles on the road. They were only 6% of the vehicles on the road in 2020 but generated 59% of ozone- and particle-forming NOx emissions and 55% of particulate pollution. Lower-income communities and communities of color are also often located near trucking routes, which means they are disproportionately impacted by this air pollution.  
The zero-emission truck and van market is growing quickly, with more than 200 models currently available for purchase in the United States. Businesses are quickly recognizing the economic value of EV trucks as they are much less expensive to maintain and operate.  
With several new incentives and rebates for commercial electric trucks, you'll certainly be seeing more of them on the road in the years to come. Similar to the clean cars standards, the clean trucks standard will drive down the price of zero-emission trucks and ensure that enough trucks are available for personal and business needs.  
Ok, I'm in! What's next?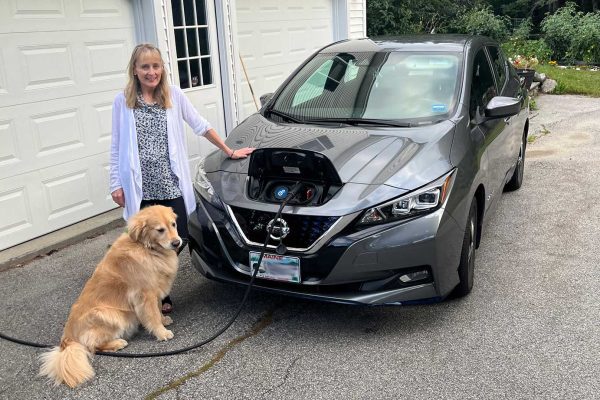 The DEP is moving forward on the rules and will be having public hearings for both of them on Thursday, August 17th at the Augusta Civic Center, and will be collecting public comments via email. After hearing from the public, the Board of Environmental Protection will decide whether to adopt these rules and set Maine on a path toward a zero-emission transportation future.  
On July 20th, the Board of Environmental Protection heard from experts at the Maine Department of Transportation, Efficiency Maine Trust, the Governor's Energy Office, and the Northeast States for Coordinated Air Use Management (NESCAUM) to learn more about the rules and understand how they would be applied in Maine. Now, we need to make our voices heard to reinforce that Maine drivers want more zero emissions vehicles on the road and at dealerships for our climate, our health, and our economy.  
—Josh Caldwell, NRCM Climate & Clean Energy Outreach Coordinator