Mainers are eager to do the right thing for the environment in their homes, businesses, and communities. Installing clean energy solutions like solar or heat pumps saves money and reduces pollution. Thankfully, with the recent passage of legislation such as the Bipartisan Infrastructure Law (BIL) and the Inflation Reduction Act (IRA), there is a lot of funding available from the federal government to jumpstart our efforts.  
Federal funding has already allowed Maine to successfully complete a number of climate and clean energy projects. Working together with our supporters, the Natural Resources Council of Maine successfully advocated for the largest investment in climate in U.S. history and billions in infrastructure funding to make our communities more resilient. Much of that money is now becoming available. 
Below are some* of the federal funding opportunities we've been tracking that could be relevant to your community, family, or business. Application periods vary by program, so while all items listed are open at the time this blog is published, we encourage you to visit the links below for more information about key dates and deadlines.  
 *This is not a comprehensive list, but we will add to it as additional opportunities become available. 
Funding Opportunities
💰
Transportation 🚌
The Environmental Protection Agency (EPA) announced at least $400 million in grants for the

Clean School Bus Program.

This is the first round of funding available as grants and follows the nearly $1 billion that was awarded last year through the rebate competition to fund electric and low-emission school buses.

 

Clean School Bus Webinars

–

EPA will host a series of public webinars from May through August to provide potential applicants with an overview of the program and how to apply.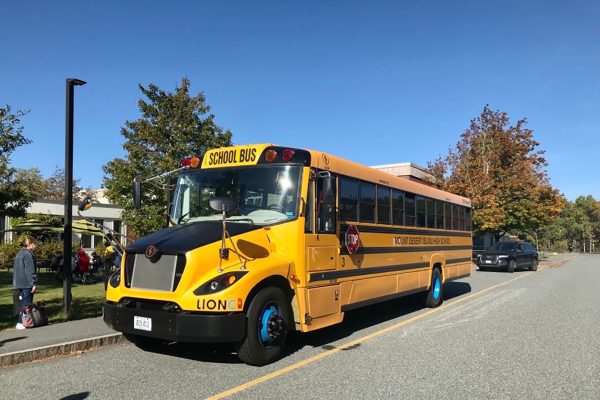 Planning and Resiliency 🛠️
Environmental Justice and Community Support 🤝
$550 million is available through the new

Environmental Justice Thriving Communities Grantmaking (EJ TCGM) Program

. The program is a competition to select approximately 11 grantmakers around the nation to reduce barriers to the federal grants application process communities face and increase the efficiency of the awards process for environmental justice grants.

 
Conservation and Restoration 🌲
Clean Energy ⚡
Electrification 🔌
The Department of Energy (DOE) announced a $250 million funding opportunity to

boost domestic production of heat pumps,

using new authorization to utilize the Defense Production Act.

 

DOE is making

administrative money

available to support states as they prepare to administer the upcoming home energy rebate programs funded by the IRA. State specific allocations are

here

. Funding set aside for tribal nations will be available following completion of the ongoing

tribal consultation process

.

 
Clean Water 🚰
EPA

announced

$775 million through the Bipartisan Infrastructure Law to support priority water infrastructure projects and upgrades that will help local economies and ensure communities have clean, safe water for residents.

 
Announcements 📢 and Resources ℹ️