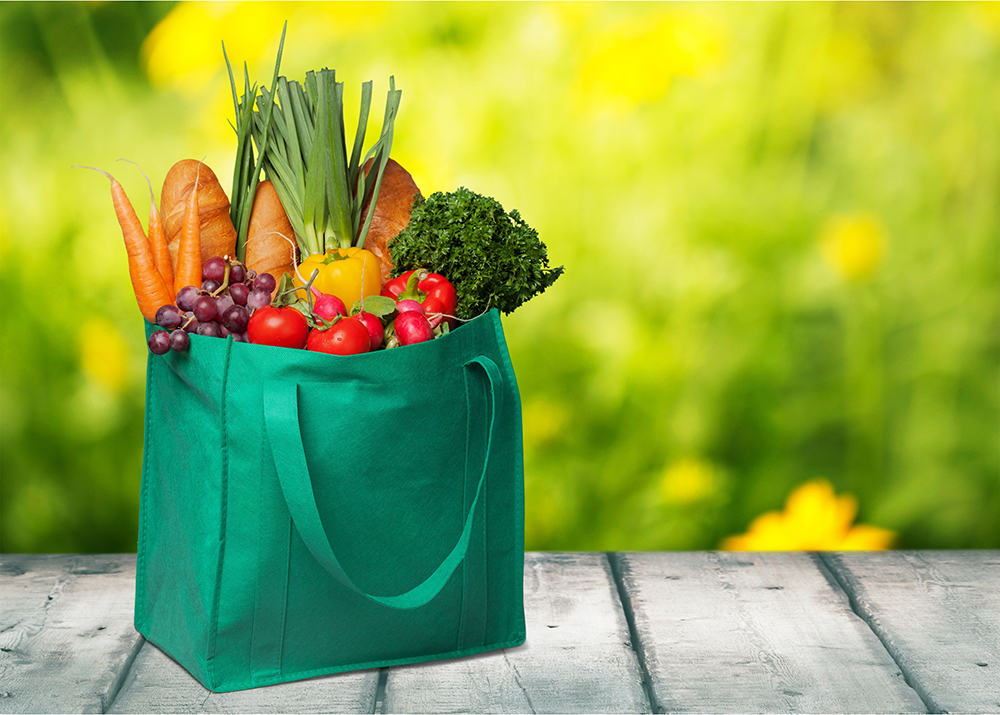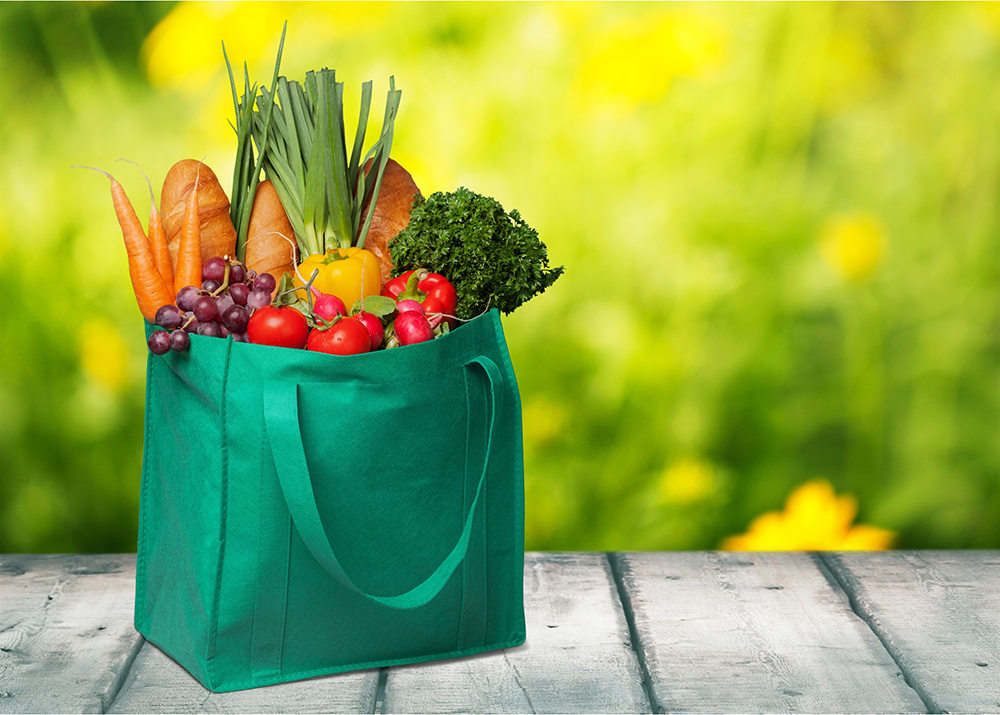 When stores routinely hand out an unlimited number of single-use disposable bags, we end up creating a lot of unnecessary waste. Moving away from our reliance on single-use disposal shopping bags is a common-sense way to discourage wastefulness and prevent windswept plastic litter. Simply reminding people that it's a good idea to shop with reusable bags isn't enough to solve this problem and there are more effective approaches your town can take. Join hundreds of other communities by creating a program that offers an incentive for people to shop with reusable bags.
Want to make reusable bags out of t-shirts? Use our handy how-to sheet to learn how to recycle your t-shirts into new reusable bags! This is a great project for your local Scout troops, environmental clubs, and other student groups.
Maine Statewide Ban on Single-use Plastic Shopping Bags:
In 2019, Maine Governor Janet Mills and the Legislature passed two significant bills into law that target two top sources of plastic pollution: single-use plastic bags and expanded polystyrene (EPS) foam food ware. There have been a lot of questions about how the new plastic bag law will be implemented, so to help Maine residents, towns, and businesses better understand what it means to them, our Sustainable Maine team created this handy summary:
Goes into effect: April 22, 2020 (Earth Day)*
*Please note that the effective date of Maine's ban on single-use plastic bags has been delayed until January 15, 2021, as part of a package of measures to respond to COVID-19.
Applies to: All grocery stores, retail stores, restaurants, and any seasonal or temporary stores or markets. No retail establishment may distribute a single-use plastic shopping bag.
Retail Establishments May:
provide a recyclable paper bag or reusable plastic bag for a minimum of five cents. BUT large paper bags must contain a minimum of 20% post-consumer recycled content.
continue to provide plastic produce bags. Plastic bags may also still be used to wrap newspapers, dry cleaning, or tires. BUT stores that provide exempted single-use plastic bags must offer recycling stations within 20 feet of the store's entrance and must make sure that those products are in fact recycled.
still sell plastic trash bags for people to use at home.
Exemption: Restaurants and small local community shops that do not sell food will not have to charge a fee for a paper or reusable plastic bag.
Pre-empts All Local Ordinances that Regulate Plastic Shopping Bags On the effective date all impacted businesses in Maine must follow the state law only. The new law is stronger than any Maine plastic bag bans or fees at the local level that have been adopted to date.
Below is a full list of Maine towns that have passed bag ordinances.
We will continue to update this list as more towns and municipalities pass new ordinances. If you have information about a Maine town with a plastic bag ban not on this list, please email us at nrcm@nrcm.org.
| Maine Municipality | Basic Ordinance Structure | Date Implemented |
| --- | --- | --- |
| Portland | Five-cent fee on paper and plastic bags at stores with greater than 2% food sales | April 15, 2015 |
| South Portland | Five-cent fee on paper and plastic bags at stores with greater than 2% food sales | March 1, 2016 |
| York | Ban on all plastic carryout bags | March 1, 2016 |
| Falmouth | Five-cent fee on paper and plastic bags at stores that are 10,000 square feet and larger | April 1, 2016 |
| Freeport | Ban on plastic bags and five-cent fee on paper bags at stores with greater than 2% food sales. It does not affect retailers. | September 12, 2016 |
| Kennebunk | Ban on all plastic carryout bags | October 14, 2016 |
| Topsham | Five-cent fee on paper and plastic bags at stores with greater than 2% of food sales | May 7, 2017 |
| Brunswick | Ban on single-use plastic bags | September 1, 2017 |
| Saco | Ban on single-use plastic bags | October 1, 2017 |
| Cape Elizabeth | Five-cent fee on single-use carryout bags at farm stands and stores where food generates at least 2 percent of overall sales | December 6, 2017 |
| Belfast | Ban on single-use plastic bags and polystyrene carryout containers | January 1, 2018 |
| Bath | Ban on single-use plastic bags, five-cent fee on paper bags with escalating fee to 15 cents after third year | April 22, 2018 |
| Manchester | Ban on single-use plastic bags | July 1, 2018 |
| Blue Hill | Ban on single-use plastic bags | June 2018 |
| Rockland | Ban on single-use plastic bags and foam containers | January 1, 2019 |
| Bar Harbor | Ban on single-use plastic bags | February 14, 2019 |
| Damariscotta | Ban on single-use plastic bags | March 1, 2019 |
| Newcastle | Ban on single-use plastic bags | March 1, 2019 |
| Southwest Harbor | Ban on single-use plastic bags | April 22, 2019 |
| Camden | Ban on single-use plastic bags | April 30, 2019 |
| Mount Desert | Ban on single-use plastic bags | May 8, 2019 |
| Biddeford | Ban on single-use plastic bags | July 15, 2019 |
| Waterville | Ban on single-use plastic bags at retail stores of 10,000 square feet or more | September 1, 2019 |
| Tremont | Ban on single-use plastic bags | October 21, 2019 |
| Bethel | Ban on single-use plastic bags | January 11, 2020 |
Other Reusable Bag Resources