Global warming pollution and climate change harm Maine people, wildlife, and our environment. Find out what NRCM is doing-and what you can do-to help reduce global warming pollution and climate change and advocate for clean, healthy air in Maine.
What is Climate Change?
Climate change, also known as global warming, is caused by a blanket of pollution that traps heat around the earth. This pollution comes from cars, factories, homes, and power plants that burn fossil fuels such as oil, coal, natural gas, and gasoline. Global warming pollution knows no boundaries. It enters the atmosphere, spreads across the globe, and traps heat around the earth for 50-200 years after it is emitted. That is why we need to reduce climate-changing pollution now, because our children, and their children, will still feel its effects for years to come. Currently, the levels of carbon dioxide in the atmosphere are at their highest levels in hundreds of thousands of years.
Maine Climate Council Key to Bold Climate Action
The Maine Climate Council (MCC) developed a new statewide Climate Action Plan to help build a healthier Maine, strengthen our economy, and protect the way of life we all cherish. Our poll showed 76% of Mainers supported keeping the work of the Climate Council a top priority, even during the pandemic. NRCM's advocates worked with many of the Climate Council's Working Groups to develop strong recommendations for the Action Plan.
Visit our blog to learn more about the work the Maine Climate Council did to ensure Maine acts as a leader, by showing others how to transition to a clean energy economy with a strong Climate Action Plan that builds a better future for Maine.
How Does Climate Change Affect Maine?
Among the highest rates of childhood asthma in the nation, rising seas and severe storms battering our coastal homes and towns, warming and more acidic oceans threatening fisheries, too many "bad air days," more and more tick-borne diseases, threats to our fall foliage and winter tourism industries-these are among the many health, environmental, and economic problems climate change pollution is causing here in Maine.
Burning fossil fuels contributes to other air pollution such as sulfur dioxide, nitrogen oxide, mercury, and other air toxics, and they create a host of other problems, including unhealthful smog and soot; mercury contamination of Maine people, waters and wildlife; and acid rain and ocean acidification.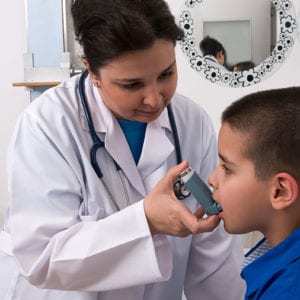 Learn about Climate Change and Its Effects on:
In addition, Maine people and businesses send billions of dollars out of state every year to buy fossil fuels, which puts an enormous drag on our economy. Fortunately, there are many solutions-the first step is to understand the problem of dirty fuels and come to terms with their true costs.
Roughly 75-85% of the fossil fuels consumed by Maine-more than 1.5 billion gallons every year-are burned directly in our buildings and vehicles. The rest is used to generate electricity for us at power plants in Maine and across the state's borders. About 9% of our power comes from coal plants and both coal mining and pollution from those power plants takes a heavy toll.
Maine's biggest source of dirty fuel by far-totaling more than 1.5 billion gallons every year-is heating oil burned in our homes, and gasoline or diesel burned in our vehicles. Natural gas creates less pollution per unit of energy, but, because we burn so much of it for electricity in New England, the gas power plants that provide our electricity generate more climate change pollution in total than the coal plants that do so.
What Can We Do to Reduce Global Warming Pollution?
There are solutions. NRCM is working to make Maine more energy efficient and to provide clean, renewable energy and cleaner more efficient vehicles that will reduce Maine's contribution to air pollution and climate change to ensure Maine people and wildlife have clean air to breathe.
You can reduce your use of fossil fuels, use energy more efficiently, and switch to cleaner and non-polluting sources of energy to reduce your contribution to global warming. You can drive less, drive cleaner hybrid or electric vehicles, carpool, vanpool, telecommute, and take public transportation when possible. You can also make your home more energy efficient by weather proofing, using more efficient appliances and light bulbs, and by purchasing renewable energy.
"NRCM is working on climate change. As a decade-long homeowner of solar thermal and PV arrays, I share NRCM's commitment to renewable energy as one of many important steps to addressing global warming."