Electric Car Chargers Drive the Local Economy
People who drive electric cars can charge them using any ordinary wall plug, but it's much faster to charge at a charging station. Installing these chargers can be a great way for businesses and towns to attract more people. There's evidence across Maine that this strategy is working.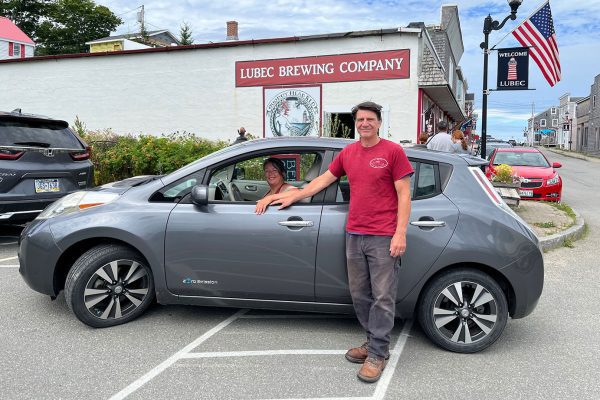 Charging Stations Grants
Several buckets of funding recently have been allocated to Maine through the federal government to support the expansion of our state's electric vehicle charging network. The American Rescue Plan passed in 2021 and the Bipartisan Infrastructure Law passed in 2022 each allocated money to Maine for electric vehicle charging.
Efficiency Maine and the Maine Department of Transportation have applied for new electric vehicle public charger funding. Keep up with Efficiency Maine's electric vehicle charging network expansion plan.
What are the Different Electric Vehicle Chargers?
Level 1 charging is done via any standard 120-volt wall plug. It's the slowest way to charge your car, but in a pinch, it will do the trick and works well for charging plug-in hybrids overnight at home.
Level 2 chargers, sold separately from an electric car, hook up to the kind of plug you might use for an electric stove or a clothes dryer (220 volts). They charge 5 to 7 times faster than Level 1 chargers and get about 20-25 miles per hour of charging. These are practical at homes, businesses, and many other locations.
Level 3 chargers, also known as Direct Current Fast Chargers (DCFCs), are the fastest way to charge your car. They provide up to 40 miles of charge for every 10 minutes of charging, so you can charge your car while you eat lunch! These more expensive chargers are for highways and higher-use destinations.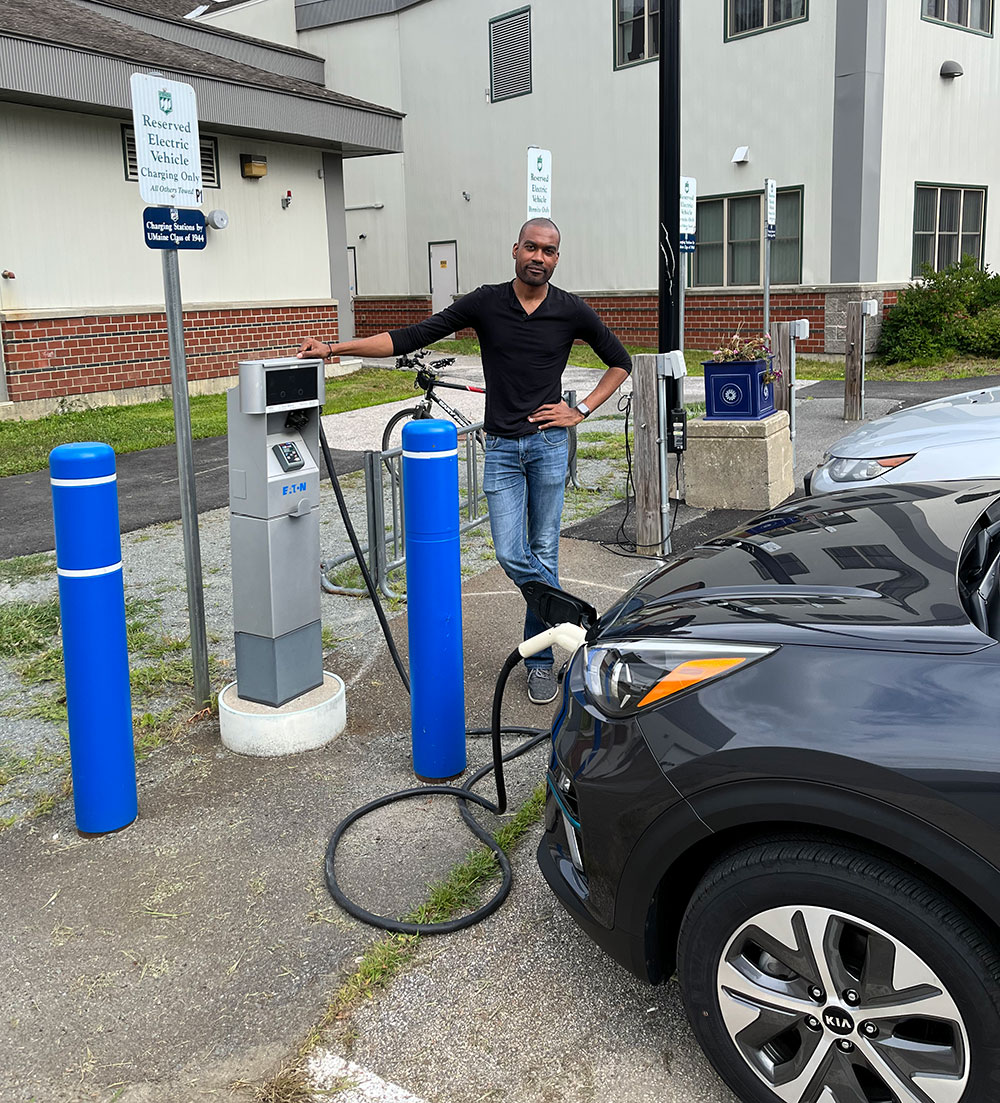 In Rangeley:
"We put in a Tesla charger two years ago because we wanted to attract more attention to our bed and breakfast in Rangeley. We also did it because we're in a zone that's pretty sparse for electric car charging right now. Mostly, folks come here when they need a little juice up to get from Point A to Point B. They plug in their car, leave eight dollars in the donation bin, and take a walk downtown to the coffee shops and local businesses. I don't think these people would've stopped here was it not for the charger, so it's helping put us on the map. Plus they're going downtown and spending money, and that's good for our local economy. Now, we of course hope they'll come back to Rangeley and stay at Pleasant Street Inn!" –Rob and Jan Welch, Pleasant Street Inn, Rangeley
In Machias:
"Last fall, I talked to a couple who only came to Machias because the electric car charger was here. They stopped in and out of the stores; they purchased things; they got food, and then they went to a restaurant for dinner. That one couple left more money in this town than the electricity costs to run the charger for an entire year. If you figure in the number of people who didn't stop in to tell us they were here—that's major income for our town. This couple stopped in at the Chamber to say that 'this charger is here and this is why we're here. Now, we can't wait to come back to Machias!'" —Machias Chamber of Commerce Director Sharon Mack
In Millinocket:
"On opening day for Baxter State Park reservations, I spoke with a long-time Park visitor who couldn't make it to the Park and back to Bangor with his electric car due to a lack of charging stations north of Bangor. Now that there are more charging stations, including ours, that has changed. But the conversation made me realize that any move toward the option of electric vehicles would require a system of well-distributed charging stations, just as we have gas stations today. So, the Park installed a charger in 2016. I wanted owners of electric cars to be able to access Baxter State Park, and now they can. The quietness of the cars is consistent with our wilderness objectives and the lack of air pollution from these cars is, too." —Jensen Bissell, former Director of Baxter State Park