Ski Area Showcases Investments in Solar, Biomass, Efficiency to Lower Costs and Emissions
News release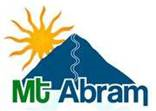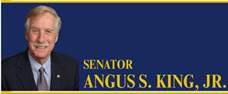 Greenwood, ME – Today U.S. Senator Angus King toured clean energy projects, including an 803-panel solar installation, wood pellet-fired heating system, and an electric car charging station, at the Mt. Abram ski area. King said clean energy solutions like those in operation at Mt. Abram are critical ways to lower energy costs and reduce climate-changing carbon emissions.
Last November, Mt. Abram began operation of a 245 -kilowatt solar array to provide a significant portion of its power, making it the second-largest solar installation at a North American ski area. This follows major investments in energy efficiency to reduce oil and electricity use, as well as a biomass heating system and electric vehicle charging stations for skiers.
"From our Downeast coastal waters to right here in Greenwood, people in Maine are already experiencing the worrisome impacts of climate change. It's a serious and substantial issue that threatens people's livelihoods, local industries, and the very health of our state's economy," said Senator King, a member of the Senate Climate Action Task Force.
King announced that he and fellow Maine Senator Susan Collins are introducing legislation to provide federal tax credits for biomass heating systems, similar to federal tax credits now available for other small scale renewable energy sources, like solar and geothermal.
"Fortunately, Mt. Abram is leading the way by demonstrating that investing in clean and renewable energy technologies not only makes sense for our environment, but also makes sense for business," said King. "I will continue to advocate for policies, like the BTU Act, that encourage green energy development, reduce carbon emissions, and lower energy bills for people across the state."
"We're very excited about our new solar facility as a way to improve our sustainability and control energy costs," said Mt. Abram owner Matt Hancock. "We've done a lot with energy efficiency to reduce waste and lower our use of oil and electricity. The logical next step is to take some control over where we get our power from. Predictable energy costs mean a lot to a business like ours."
Some of the clean energy and sustainability initiatives at Mt. Abram completed and in the works include:
High efficiency snow-making equipment (2010), aided by a grant from Efficiency Maine funded from the Regional Greenhouse Gas Initiative (RGGI).
A biomass boiler to heat the base lodge (2011), with locally-sourced wood pellets from Maine Energy Systems.
Electric vehicle charging stations for two vehicles (2012), to provide free charging for skiers.
A new high-efficiency water pump station with variable speed drives that quadrupled snowmaking coverage (2014), aided by an incentive from Efficiency Maine.
A 245-kilowatt, 803-panel solar array to produce 2/3 of the area's electricity (2014), aided by a grant from the U.S. Rural Development Authority.
Single-stream recycling (in process).
Super-efficient snowmaking guns that use zero compressed air (in testing).
These investments have reduced Mt. Abram's annual emissions of climate disrupting carbon by more than 760,000 pounds of CO2.
"Obviously we're having a great winter so far and that's great news for our business, our community, and the families coming here to ski" said Hancock. "But we're fully aware of the threat of climate change to our winters, so we're pleased to play our part to help ensure families can continue to ski here for generations to come."
The huge solar array prominently greets visitors to the ski area. The Natural Resources Council of Maine (NRCM), which helped facilitate the tour, is promoting state solar policies that will reduce barriers and increase access to solar so that more homes and businesses can reap the benefits of solar power. Prices for solar have fallen 50%, making it now an economical energy option.
"Solar power has undergone a transformation in this country over the last several years, making homegrown power generated on a roof or field in Maine an economical energy option," said Dylan Voorhees, Clean Energy Director for NRCM. "The beauty and the challenge of solar is that it has no fuel costs. Unlike buying power from the grid, all of the costs are up-front, but once installed the power flows free for decades. Maine must help more Maine homes and businesses get access to solar by catching up on our solar policies."
Maine is lags behind in capturing the benefits of solar, because it is the only state in New England with no specific policies to promote solar power. As a result, Maine has the second lowest amount of installed solar capacity per capita of the 11 Northeastern states, and has the second lowest number of solar jobs per capita in New England.
Maine is leading in some other areas, however, including through its participation in the Regional Greenhouse Gas Initiative (RGGI). RGGI limits carbon pollution from power plants and raises money to fund energy efficiency investments that provide a significant economic benefit to the state and region. For example, RGGI helped to fund the incentive Mt. Abram received for snowmaking equipment. As of December 2013, RGGI had helped Mainers achieve $257 million in lifetime energy savings. RGGI also positions Maine to be in compliance with the EPA's proposed Clean Power Plan, which would limit power plant carbon emissions nationwide.