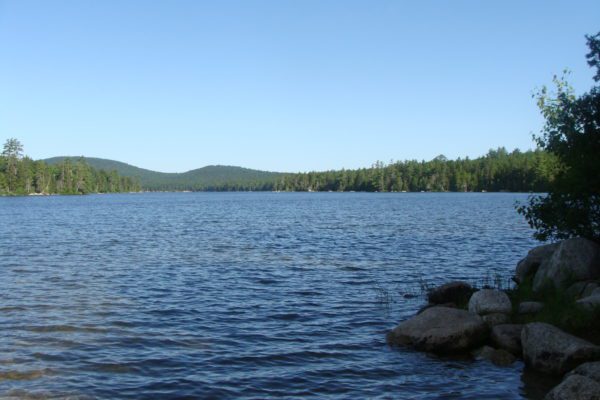 Location: Just south of Lakeville, northern Hancock County
Description: The Duck Lake unit is comprised of more than 27,000 acres, just to the east of Grand Lake Stream. The unit contains Duck Lake and Gassahias Lake, which offer fishing, boating, swimming, camping, and snowmobiling opportunities. An Ecological Reserve has been established on the eastern portion of the unit and totals 6,816 acres. The Duck Lake Ecological Reserve provides opportunities for scientific study and low-impact recreation, and contains many exemplary ecological features including a Hemlock Forest and Unpatterned Fen Ecosystem.
Activities: Fishing, camping, boating, swimming, and snowmobiling. You can learn more about the recreation opportunities by reading from Page 47 of the Bureau of Parks and Lands Eastern Interior Management Plan.
For More Information: Visit the Bureau of Parks and Lands web page for more information, including directions to the unit. You can also find a map of the unit here.