Donnell Pond and Tunk Lake Region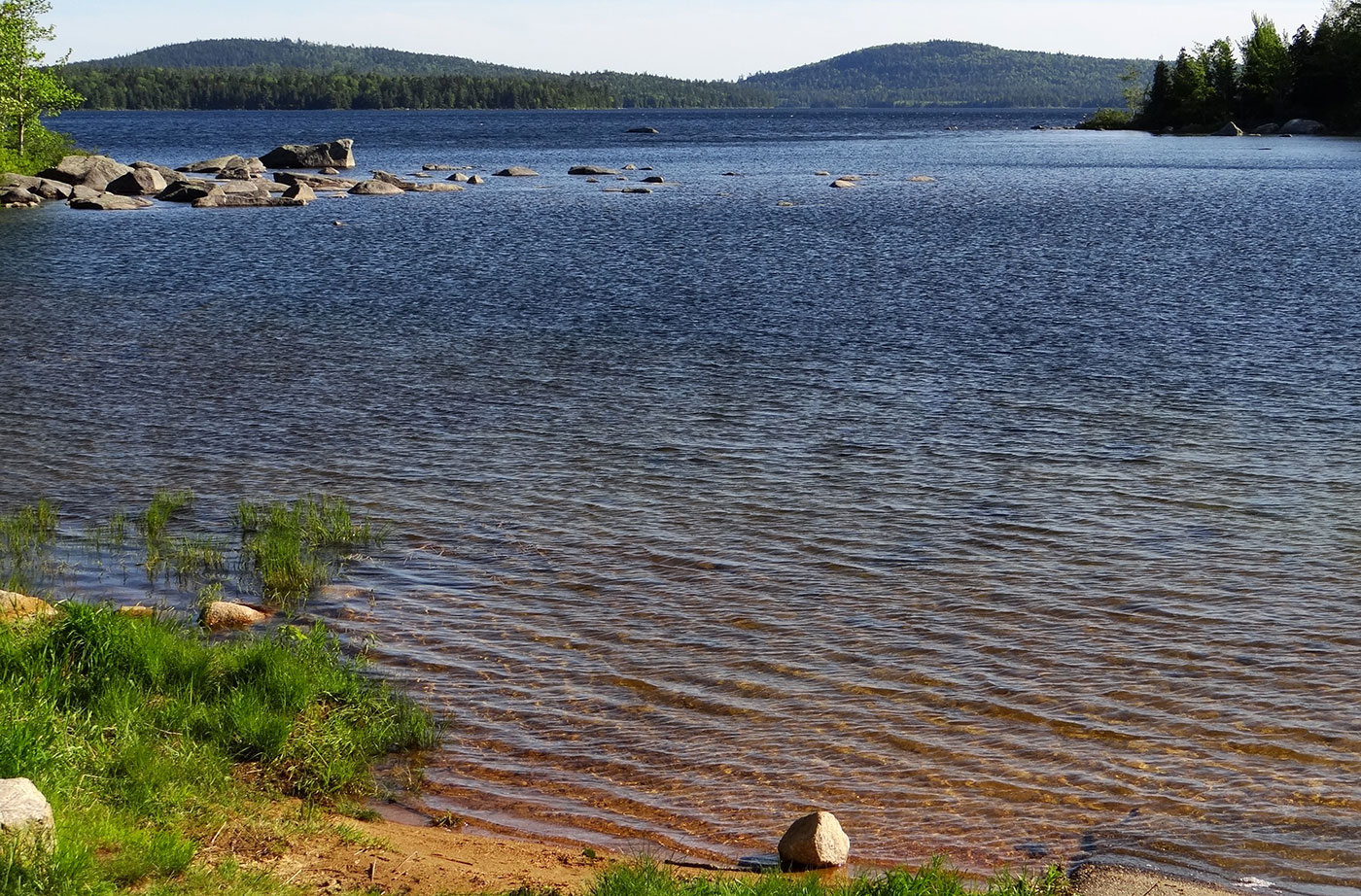 For those seeking "remote" outdoor experiences that aren't far from the beaten path, the State's Donnell Pond Reserve offers a wealth of backcountry recreational opportunities just east of Ellsworth. This 15,479-acre property holds a constellation of ponds and mountains that are perfectly suited to family outings – whether hikes, picnics, canoe trips or camping excursions. The Reserve is situated between two State-designated scenic byways, Route One and Route 182, providing lovely vistas even to those who pass by without stopping.
Given its proximity to a large commercial center, this extensive acreage would have succumbed to development had it not been for the persistent efforts of many people spanning more than a decade. While the Maine Department of Conservation now owns and manages the Donnell Pond Reserve, the land was assembled in phases with the assistance of numerous conservation partners – particularly The Nature Conservancy, Maine Coast Heritage Trust, the Land for Maine's Future program (which helped to fund more than half the acreage acquired), the Frenchman Bay Conservancy, and private landowners deeply committed to conservation.
Thanks to their combined efforts, the State now owns most of Black, Caribou, Schoodic, Tunk, and Fiery mountains, and more than 40 miles of shoreline on Donnell Pond, Tunk Lake, Spring River Lake, and Little Pond. Donnell Pond has two long sand beaches and many pocket ones that invite picnicking and swimming. Most visitors arrive by boat but there is also a half-mile hiking trail from the parking lot to Schoodic Beach. Donnell Pond, Tunk Lake (reputedly Maine's clearest lake), and Spring River Lake all have landlocked salmon fisheries. Hunting is also allowed, with restricted use of firearms near campsites, trails, and boat launches. Visitors can access lakeside campsites by foot or water, and hike up the surrounding hills to get spectacular vistas of the downeast coast and Mount Desert Island.
Closest Town
Franklin
Region
Downeast Maine – Hancock & Washington
Acres
8527
Directions from nearest town
DeLorme Maine Atlas and Gazetteer, Map 24 D/E-5; Map 25 D-1. The Reserve lies 12 miles east of Ellsworth. Turn onto Route 183 in East Sullivan and proceed for 4.5 miles, turning left onto a gravel road by the Public Lands sign (after the railroad tracks). For the trailhead to Schoodic Mountain, Black Mountain Cliffs and the trail to Schoodic Beach and campsites on Donnell Pond, turn left after .25 miles. Continue straight for the trailheads to Black and Caribou Mountains. Boat launches on Tunk Lake and Long Pond are accessible along Route 182 (6 and 4 miles west of Cherryfield). To reach the Donnell Pond boat launch, take the Donnell Pond Road off Route 182 (1.5 miles north of the intersection with Route 200).
Map loading, please wait ...