If you've spent any time recently on Maine's roads, you've likely recognized an emerging reality: the transition to electric vehicles is well under way, and more Mainers than ever are driving electric. Recognizing that there are still a lot of questions about this new technology, we decided to go straight to the thousands of Mainers who own EVs, to cut through the noise and learn about their experience. 
In the spring of 2022, the Natural Resources Council of Maine (NRCM) sent out a survey to every electric vehicle owner in the state. The results showed there are near unanimous levels of support for electric vehicles for their reliability, performance, and cost savings.
Transitioning from fossil fuels to efficient electric vehicles is a key part of Maine's Climate Action Plan, so these results—and the overwhelming response to the survey—are exciting. But we wanted to get an even more personal sense of how people are using their EVs across the state, so we took a road trip from Lubec to Newry and down to Sanford to meet with more than 20 regular Mainers who own EVs. 
What we heard was both inspiring and unequivocal: EVs are helping Mainers live their best Maine lives, and in many ways are also making things better for them.
Gale and McGinley own the Lubec Brewing Company and have two Nissan Leafs that they use for delivering beer around town and getting out to their camp in Downeast Maine. 
Jim in Old Town hitches a trailer to his EV to help with yard work and mulch towing, while Justin uses his workplace charger in Orono to stay charged up through the work week.
Not afraid to get dirty. Jim in Old Town uses his electric vehicle to tow a trailer for mulching & yard work. "I decided to go electric because it just made a lot of sense to me…My use of the car is utilitarian. The trailer works out good. I use that a lot." #MaineEVStories pic.twitter.com/i1TBACPKaN

— Natural Resources Council of Maine (@NRCMenvironment) September 8, 2022
Marianne in Penobscot finds that her dog loves their EV and is much more comfortable in the car than in their previous gas-powered vehicle, and Michael is able to sneak up to watch birds on wildlife tours on Mount Desert Island with his quiet electric van.  
Serena in Waterville loves her EV as she sets an example for her young kids, while Dick in Limington sports three electric vehicles with his wife and daughter alongside their electric mower and chainsaw.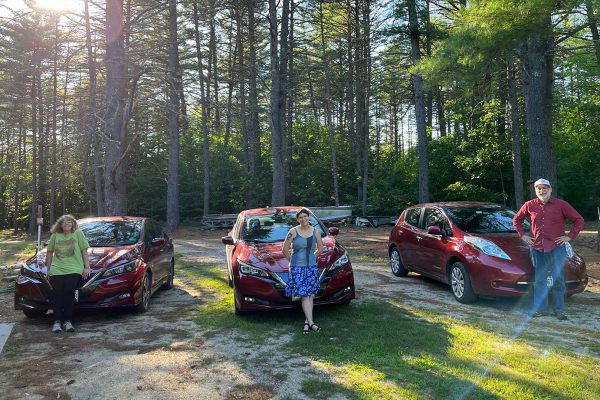 Ben in Windham owns an organic farm and just purchased a fully electric van with help from a small business rebate that gets their produce to the Portland farmer's market and back without using a drop of gas.  
In Sanford, Johanna serves in the Navy and trains new recruits using her electric Jeep on tough off-road trails in the western foothills and White Mountains.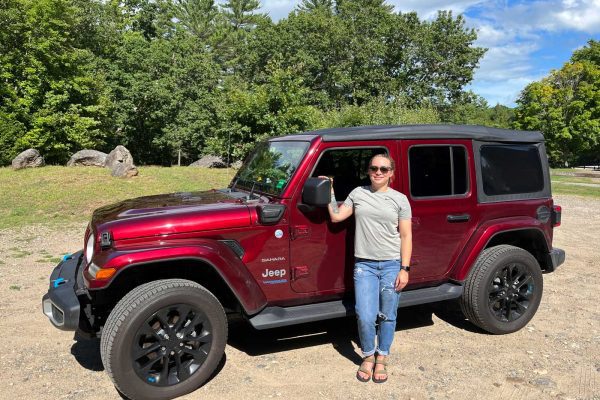 Suzanne and her daughter Hannah both use electric vehicles powered by the solar installation on their family farm, while Laurie accesses scenic points on Moosehead Lake with her electric RAV-4 from her home base in Greenville.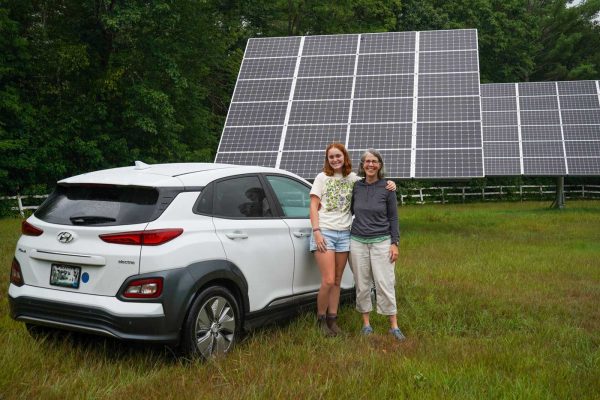 As you can see, Mainers are out there using electric vehicles in all kinds of ways, and more are following suit every day. It was a pleasure to meet with a range of owners throughout the state that were so willing and excited to share their experiences. Not only was I able to get out to some gorgeous Maine locations, I was able to meet with impassioned Maine residents that are genuinely excited about their EVs and want to see even more on the road.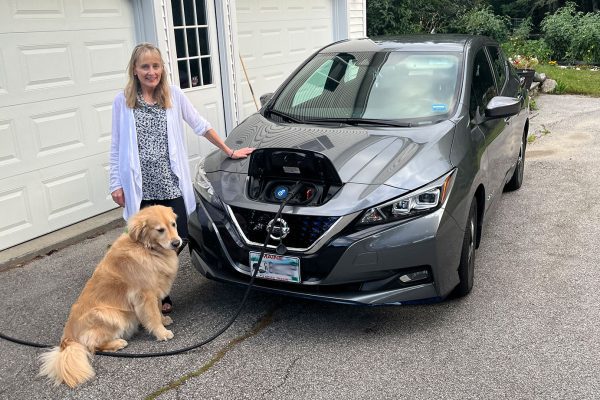 The survey and the conversations with owners proved to be a ringing endorsement of electric vehicles. Some concerns continue to persist, especially around availability of public charging and some general worries about range, but more people are buying EVs, and our survey shows nearly everyone who does is having an overwhelmingly positive experience.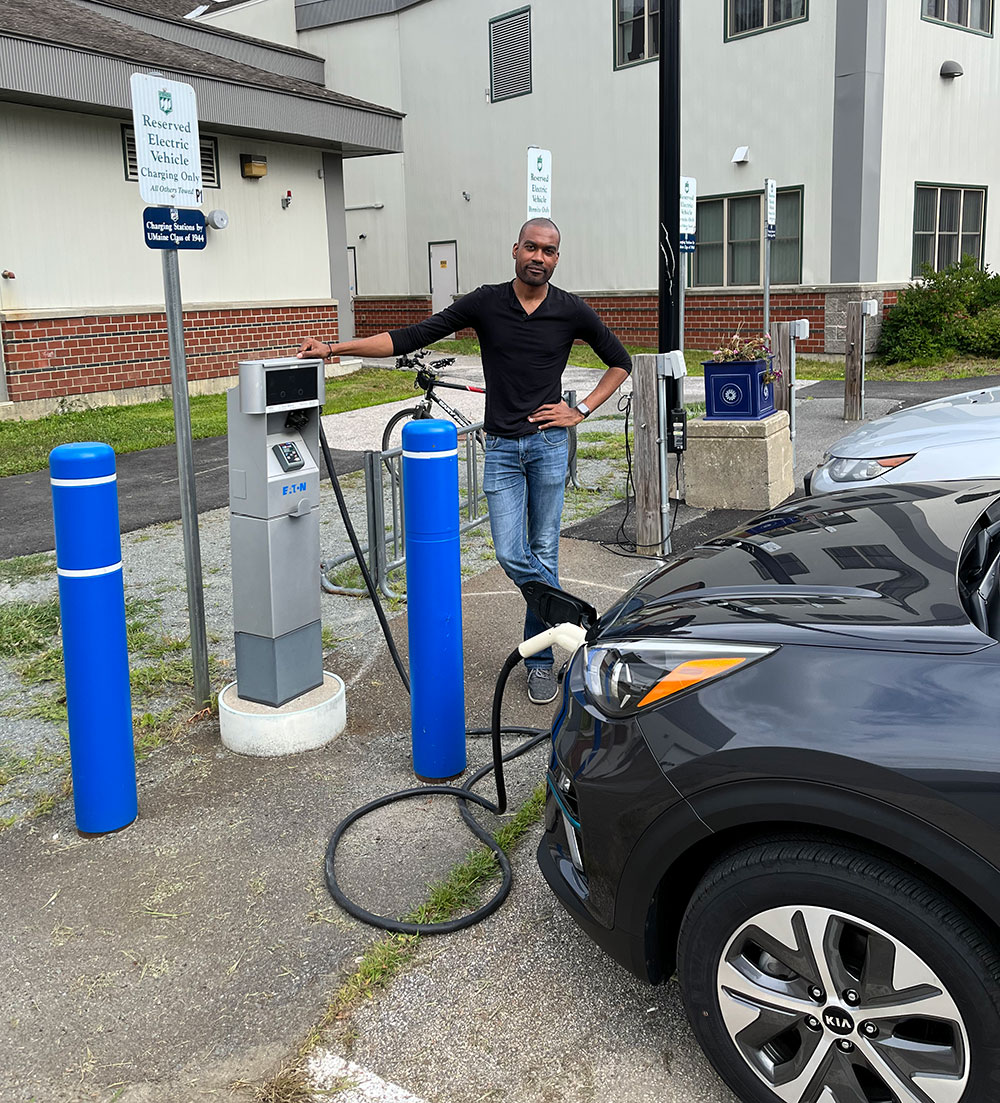 While most Mainers are happy with their EV ownership experience today, the future of electric vehicles is only looking up. New provisions in the recently passed Bipartisan Infrastructure Law and the Inflation Reduction Act support the buildout of Maine's electric vehicle charging network and boost incentives for electric vehicles, including for used and heavy-duty vehicles. Manufacturers around the country are investing heavily in electric models, and dealers can't keep EVs on the lot.  
We're in the midst of a major technological transition, and if today's electric vehicle drivers in Maine are any indicator, we're moving in the right direction. 
—by Josh Caldwell, NRCM Climate & Clean Energy Outreach Coordinator