Author and Pulitzer Prize-winning journalist Edward Humes recently visited Maine for the day on a research mission for the sequel to his book Garbology. In Garbology, he investigates trash—what's in it; how much we pay for it; how we manage to create so much of it; and how some families, communities, and even nations are finding a way back from waste to discover a new kind of prosperity. 
NRCM's Sustainable Maine Director Sarah Nichols acted as his tour guide in Maine, sharing some of the state's amazing sustainability efforts and leaders. Below are a few photos with some of Ed's insights from the day.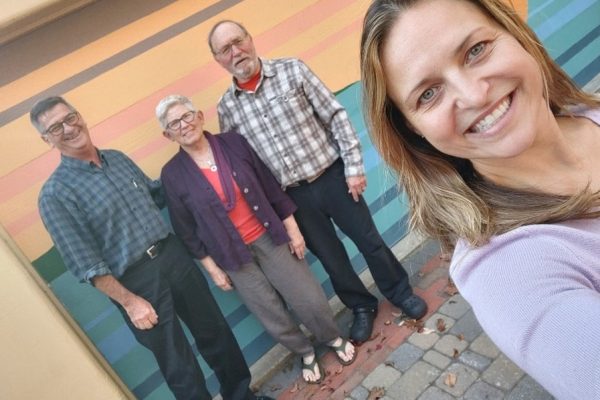 "The first stop was with Laura Marston at GoGo Refill to talk about reuse and her activism. She's just incredible. I really learned a lot from visiting her shop and talking to her."  
GoGo Refill is on a mission to help people find the joy in low-waste living by stocking durable products and bulk home essentials to lessen the need for harmful single-use plastics. They have a mobile shop and two storefronts (including a recently opened store in Brunswick).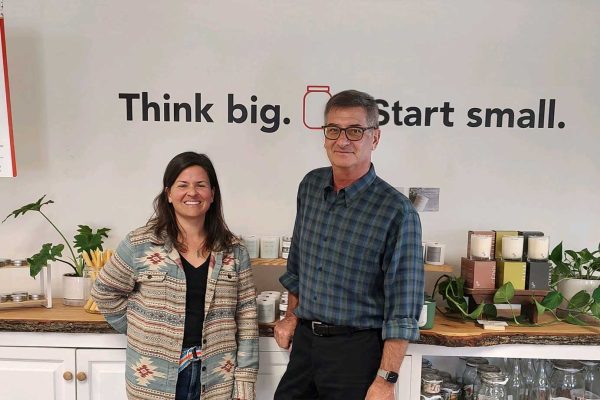 "We moved on to the South Portland Sustainability Office, where they're working on several initiatives as part of the Climate Action Plan, including, pick–up of food waste curbside, which would be the first city in Maine to accomplish that. It's really exciting. Food waste is a major source of carbon emissions and just generally something that can be put to productive use, rather than the landfill."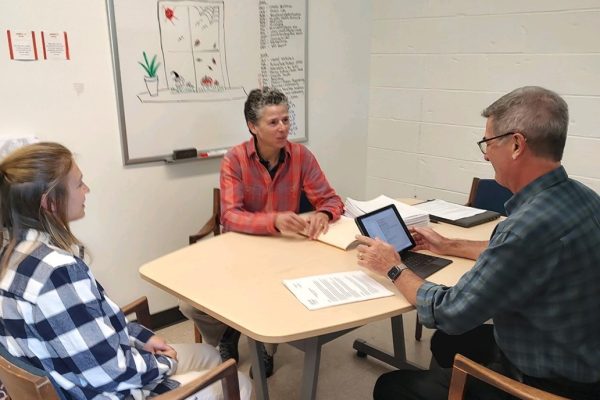 "At Victoria Simon's farm and homestead, we had a delicious, locally sourced meal from her backyard and talked about her leadership in her community and beyond. She has worked with the NRCM's [plastic] bag ban and on other sustainability measures related to ramping up recycling and working with students, getting them involved, and helping the next generation of champions. Sustainability is what she does. She's a very inspiring person who wouldn't take no for an answer. It's that kind of community initiative I'm looking to write about in my sequel to my first Garbology."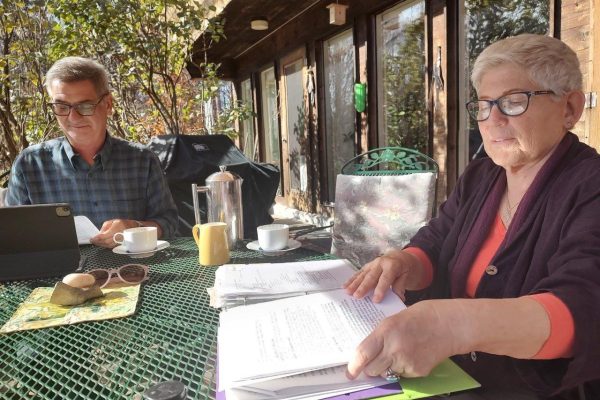 "Our last stop of the day was Allagash Brewery, where we learned about the sustainability efforts that they are pursuing with their waste, packaging, and a carbon capture system that will help reduce their footprint and improve their productivity along with their bottom line."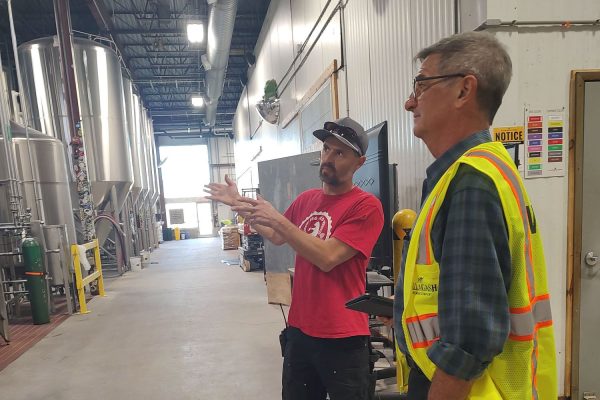 "This was a great visit. I learned so much about Maine's leadership in the sustainability space and how so much of it begins at the community level. With the vision of an entrepreneur or a concerned citizen. And the important part the Natural Resources Council of Maine has played in assisting people like that to help statewide initiatives with sustainability and helping the environment. This has been a great mission. Very uplifting one for my book."