Maine's Public Reserved Lands may be our best kept secret. The peace and solitude found on these trails in the height of tourist season is simply astonishing.
I'm asking myself why I would interfere with that by drawing attention to them through a blog post. There are a few reasons. Drawing attention may help with much-needed trail maintenance and signage. There is room for us all. And, the number one reason: If we don't get out in nature—particularly our youth—how can we care enough to protect it?
Last year, my hiking buddies and I—we are a group of family and friends that stretch across three generations—backpacked the Debsconeag Backcountry Trail in the Nahmakanta Public Reserved Lands. It's a super fun trail that loops around the Debsconeag and Nahmakanta Lakes. It offers remote lakeside campsites, blueberries on hillsides, and untouched wilderness for miles.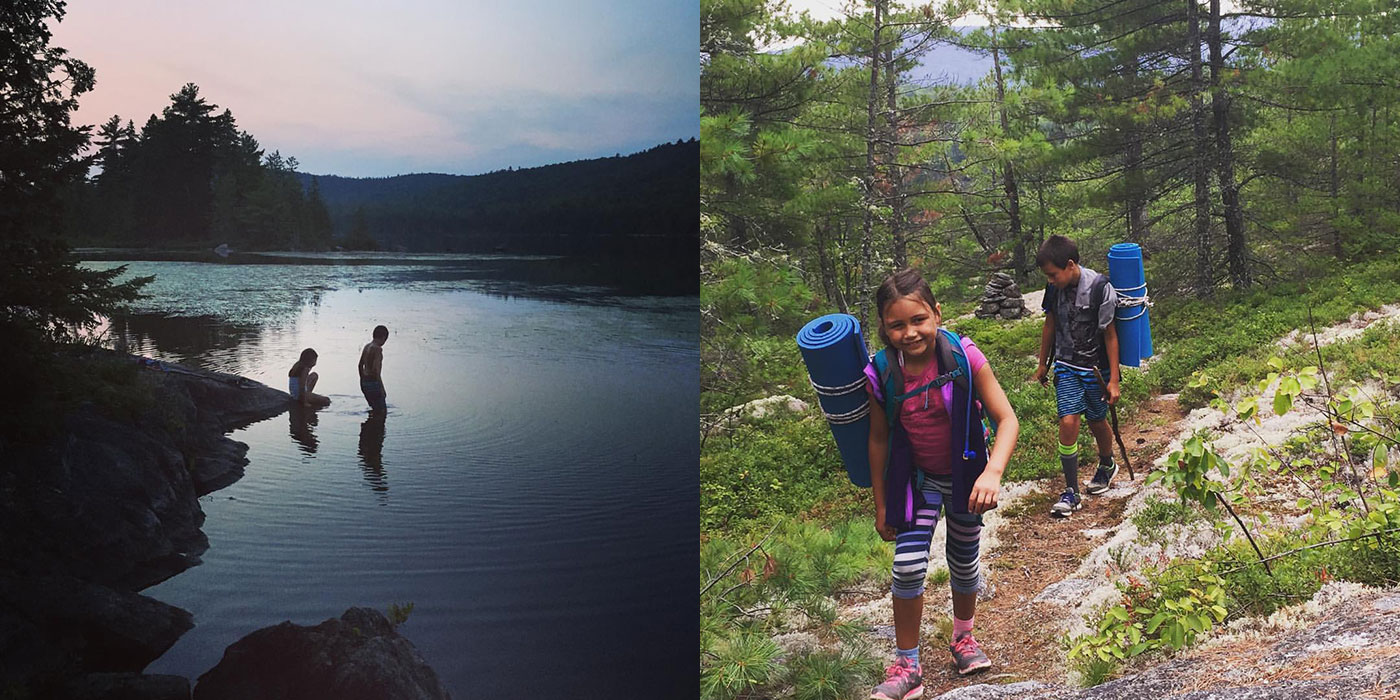 We wanted more of the same.
We were not disappointed with a two-night stay on Tumbledown Dick Falls trail, also part of the Nahmakanta Public Reserved Lands. This trail, unbeknownst to us, is even less visited. On our first evening, we hiked in ¾ of a mile to Levitt Pond where we set up camp and went for a swim. Our tents were wedged in between trees with the soft floor of pine needles beneath. The sweet smell of the forest emanated around us as loons called across the still water.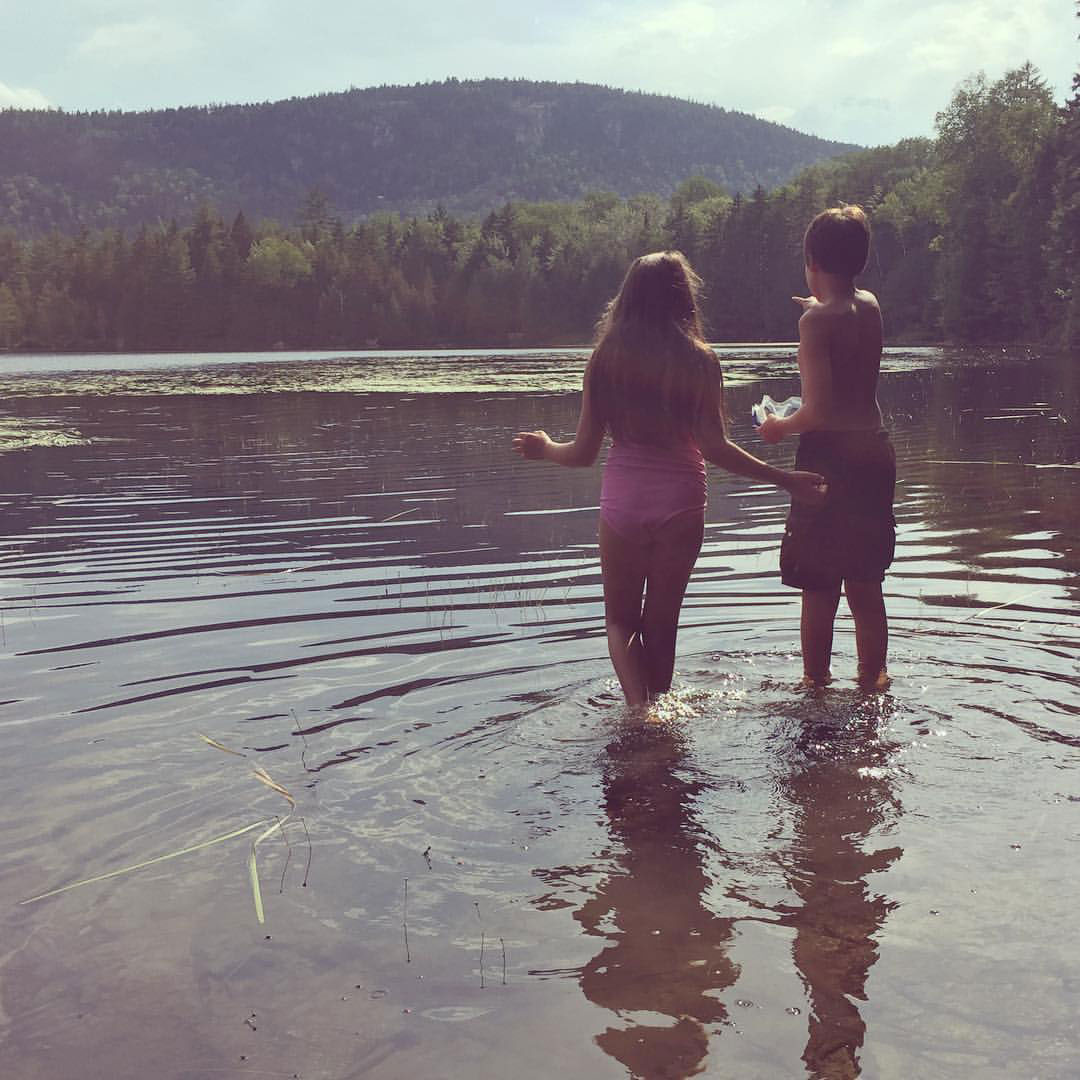 The next morning, we packed up camp and headed to Tumbledown Dick Falls Pond. This trail is relatively flat, with countless colorful varieties of mushrooms along the way. We came across a great deal of blow-down but nothing impassable. The highlight along this section of the trail in August was blueberries, blueberries, and more blueberries. As if in a trance, we would pull ourselves away from one blueberry patch to get stuck in another one and time would  lapse as we filled ourselves with the deliciously sweet fruit.
Somehow, we mustered up enough resistance to the elixir long enough to make it to the next campsite at Tumbledown Dick Falls Pond. We unearthed a leaky boat to pole about the calm waters before returning it to its resting grounds.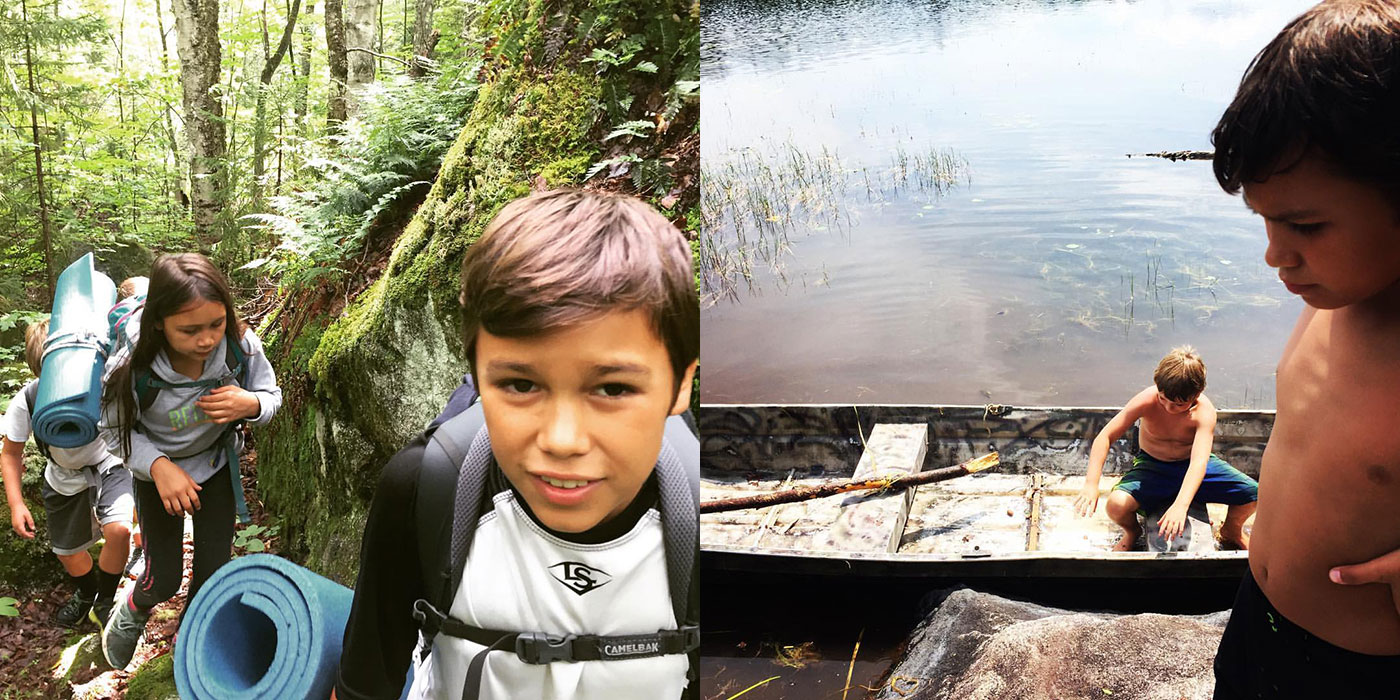 After lunch (as if the blueberries weren't enough) we left our tents and backpacks behind to hike to the highlight of the trail—Tumbledown Dick Falls.
My son, his friend, and my father took the lead on this section of the trail and were rewarded with a close encounter with a bull moose. Our family has seen moose many times from car windows during our annual trips to Jackman. My son, however, reported that seeing a moose from ground level was a completely different experience altogether. He kept saying, "I just can't believe how large they are." I was disappointed that the moose had lumbered on by the time I reached them but more than that, I was so excited for them to have had this first-hand encounter.
My daughter and I were traveling at our own speed along this trail that is so undisturbed by humans. The crumbling stairs pictured here and the occasional blue trail marker are the only indications that other people had ever laid their feet here. The abundant cobwebs we walked through, the piles of moose droppings, and the deer carcass left behind by a coyote showed us that this place is teeming with life, just not of the homo sapien variety!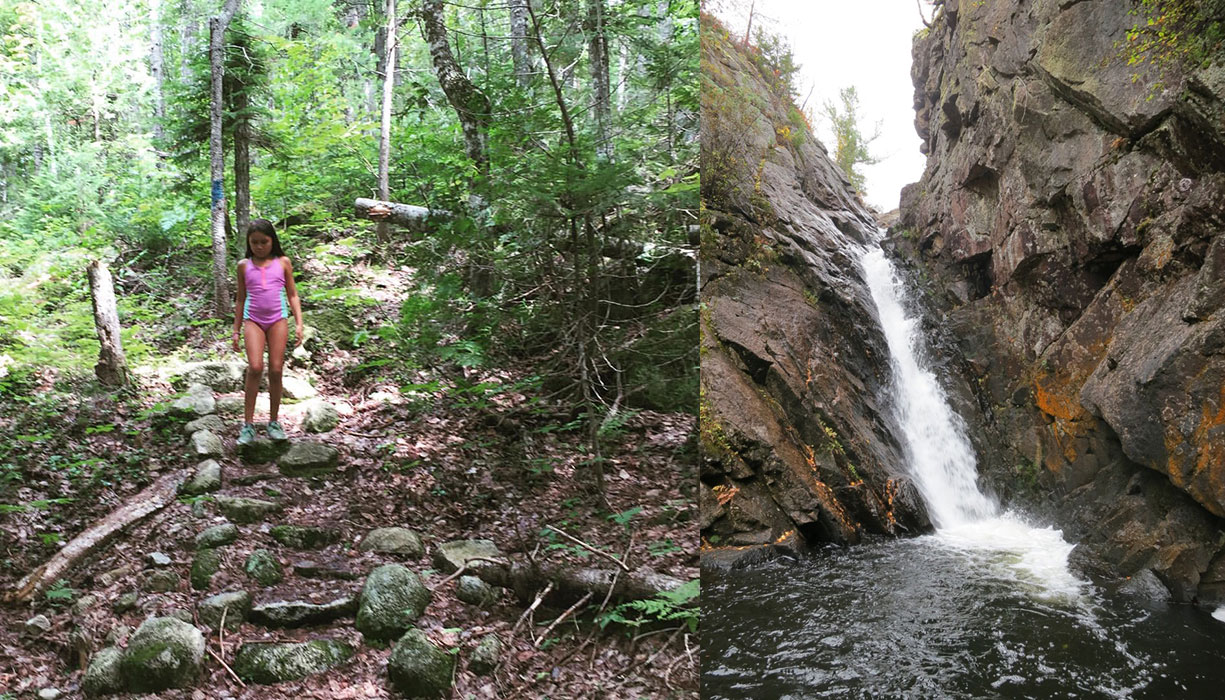 About four miles from the trailhead, we reached Tumbledown Dick Falls. A nine-mile or so day-hike will get you to the falls and back but rushing it won't leave time to get lost in a blueberry haze, sleep with the sounds of loons calling, encounter a bull moose, or spend a warm afternoon swimming in the cool falls.
Tumbledown Dick Falls is a 70-foot waterfall, one of the highest in New England. There is no photo that could do this justice. It is an experience. The falls rush at you, the fish rebound off your legs, and your concerns float away.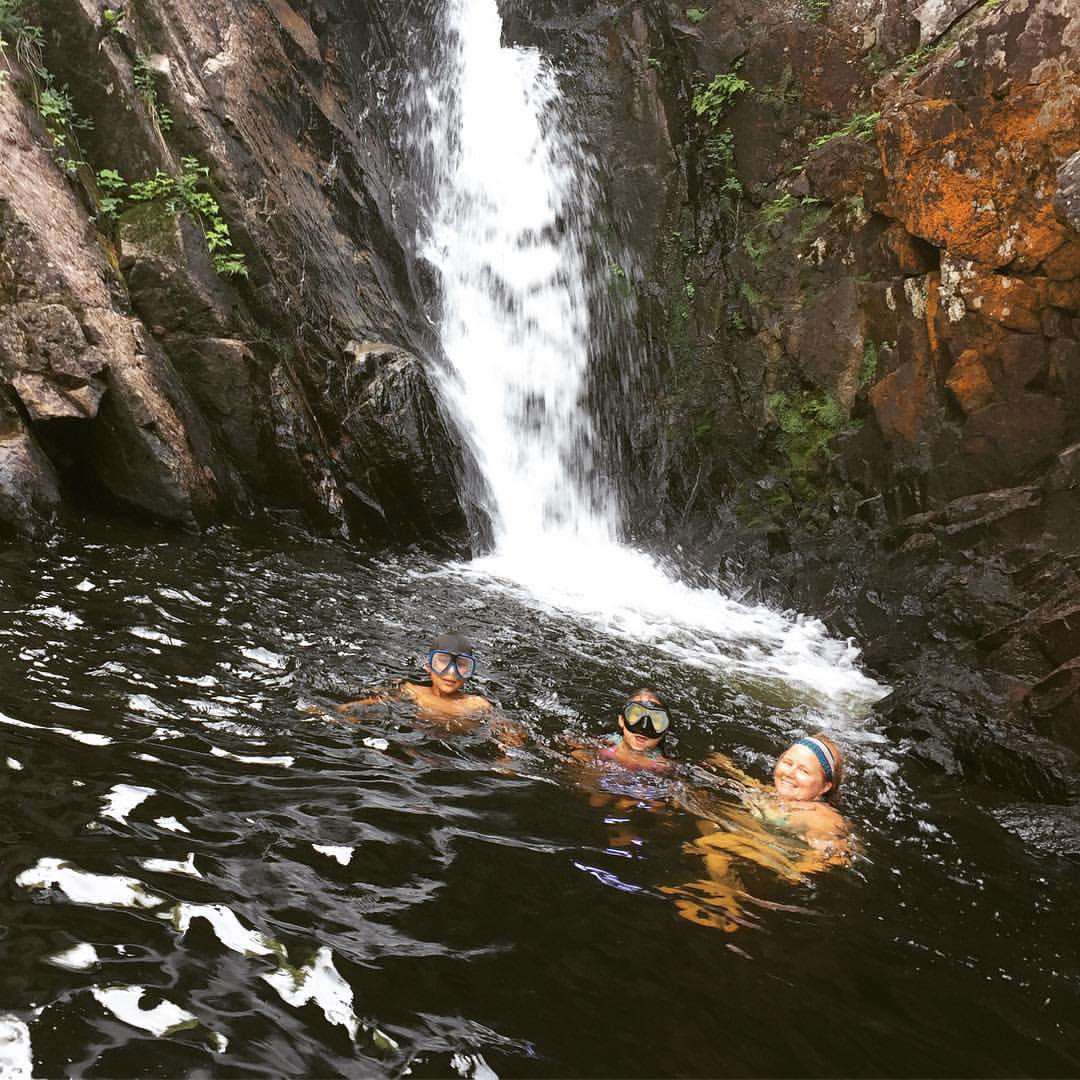 So, there it is—one of Maine's best kept secrets. Enjoy it. Immerse yourself in it. Share the experience with others. And, above all else, protect these hidden treasures in Maine for the next generation, for the moose, and for all the other wildlife that call this their home.
—by Stacie Haines, NRCM Membership Director