Last fall, Sam Steele of South Portland, Maine, spent six days trekking through the mountainous woodlands of northwestern Maine along Segment 1 of the proposed CMP corridor. CMP has portrayed this region as nothing more than "working forest," but Sam found something more than that during his trip. Crystal clear streams and mountains, abundant wildlife, and gorgeous mountain views all of which CMP wants to punctate with a harmful transmission corridor. —Natural Resources Council of Maine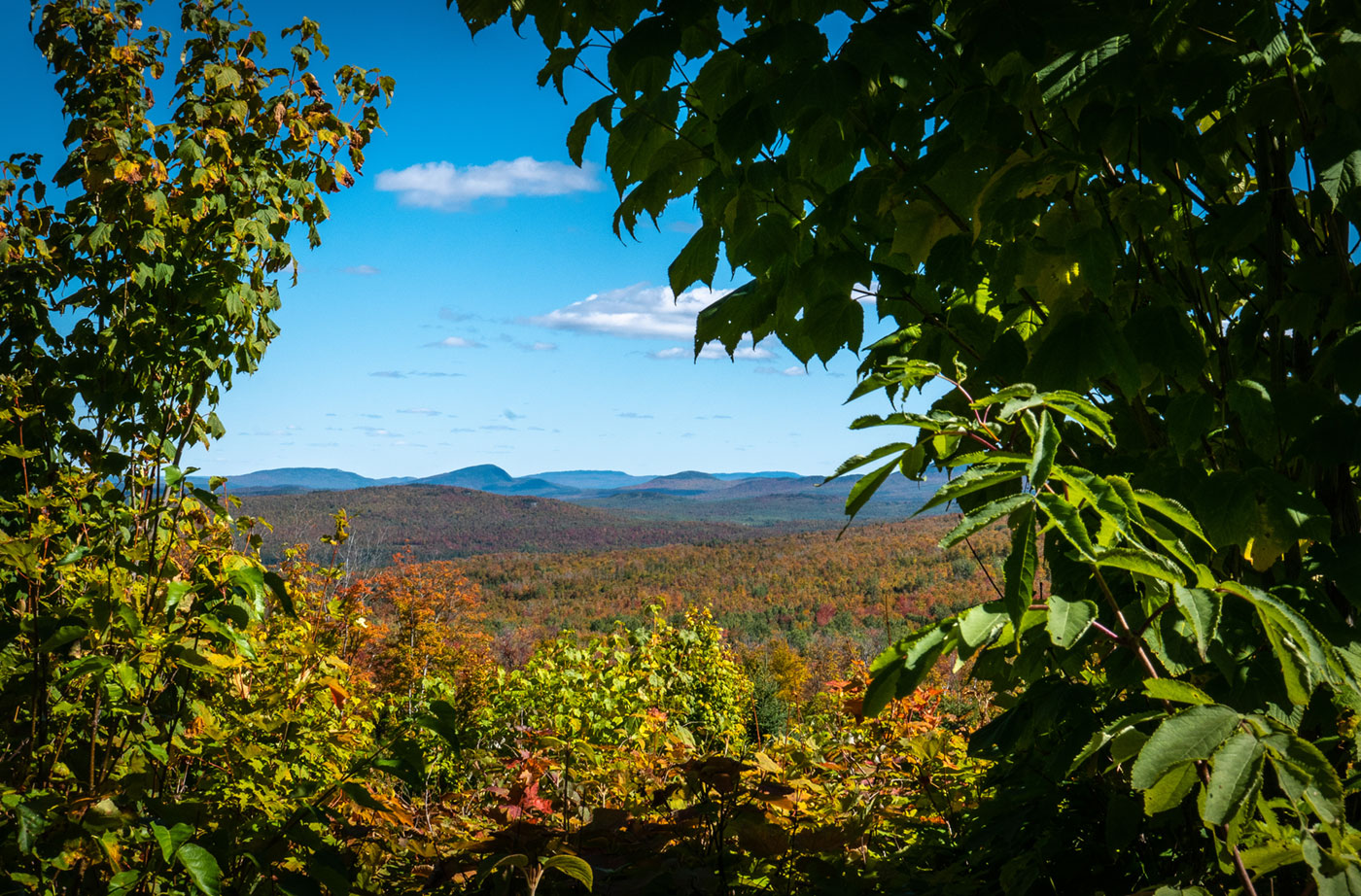 A gap in the thicket reveals a forest rich with autumn color, unfurling to blue-tinted mountains beyond. Unless it is stopped, the CMP corridor may soon add its unwelcome presence to this landscape, threatening the region's abundance of plant and animal life.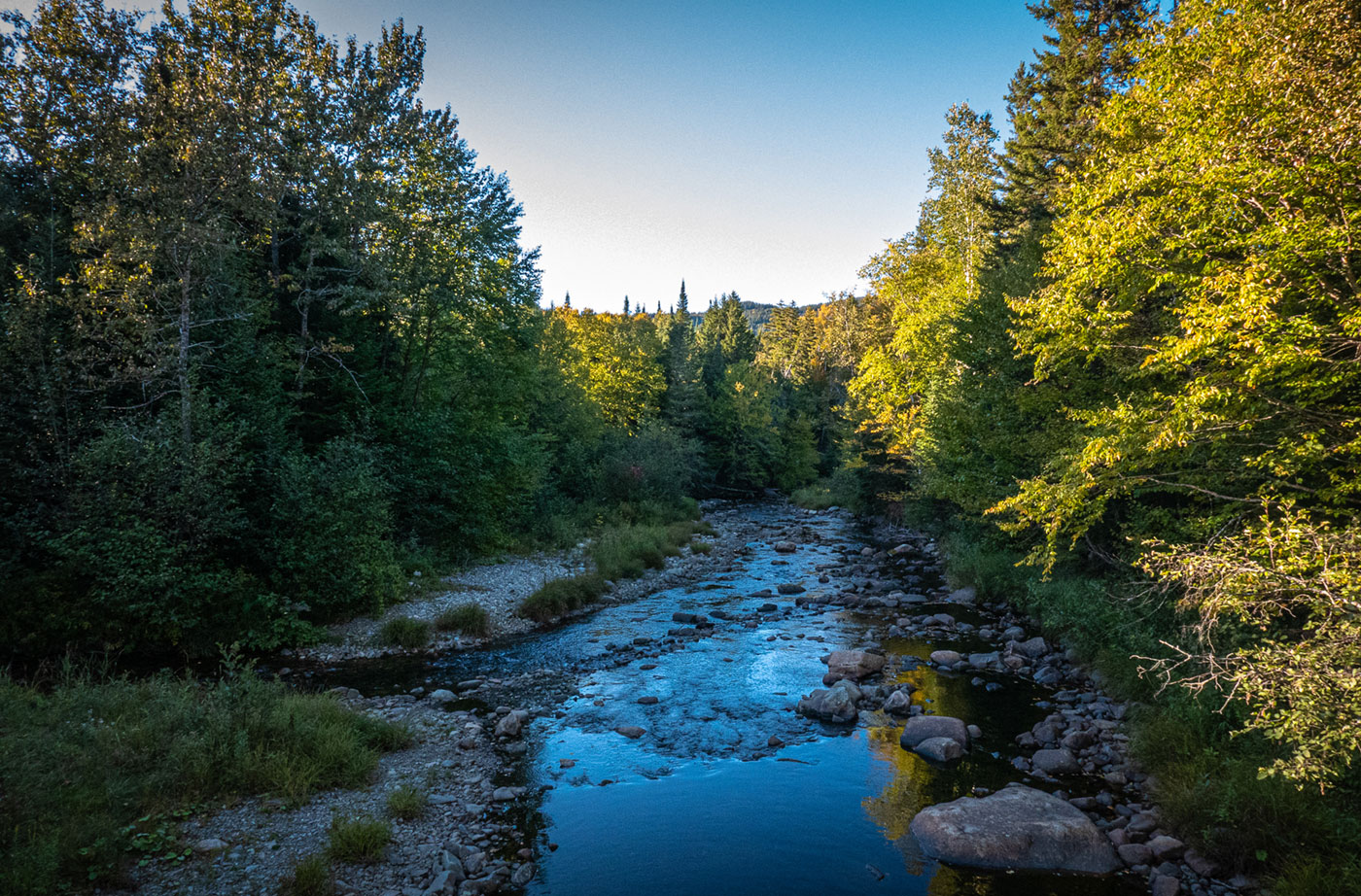 The South Branch Moose River meanders past the trees that shade its rocky banks.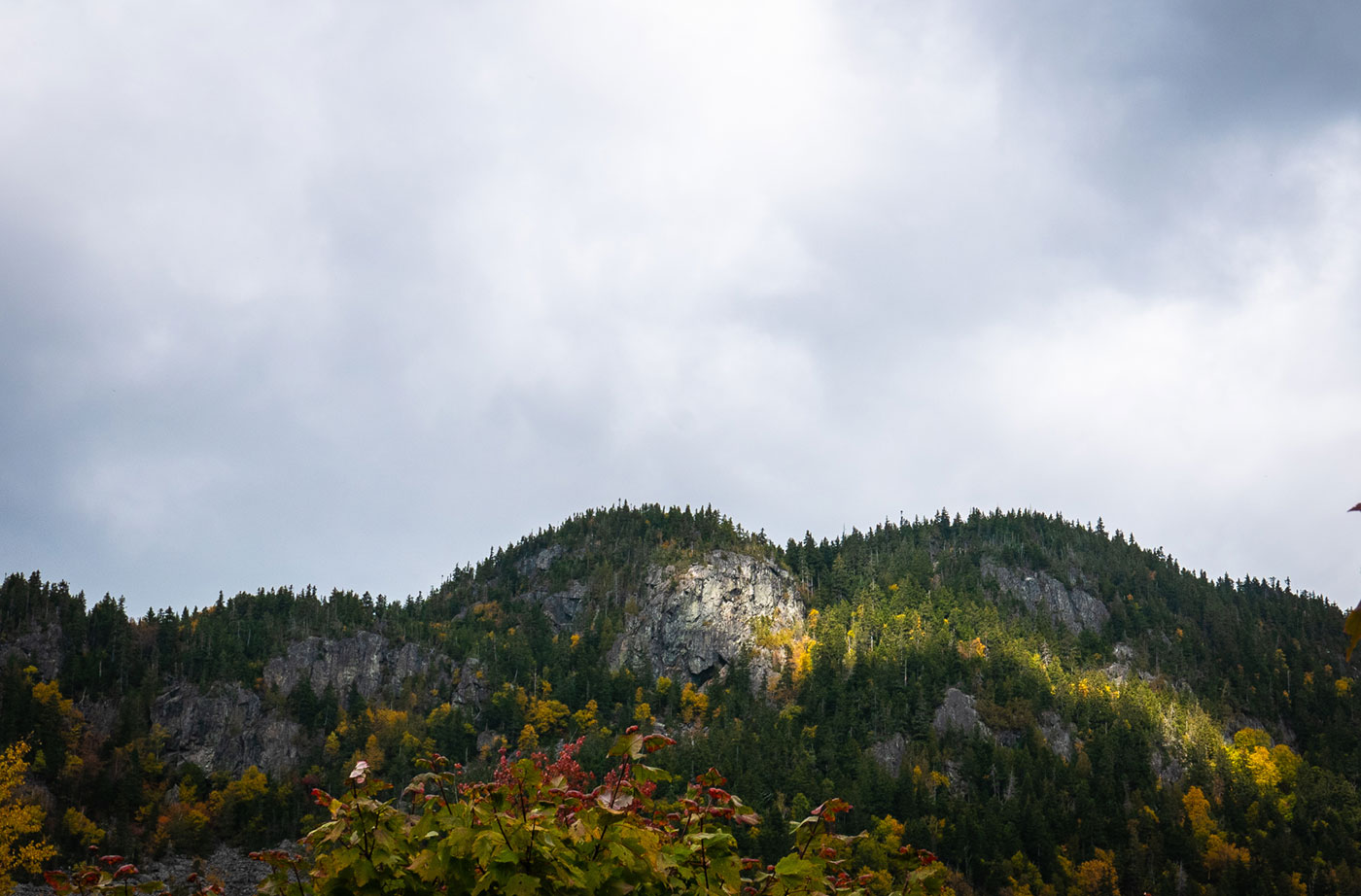 A band of sunlight travels down the craggy face of Greenlaw Mountain.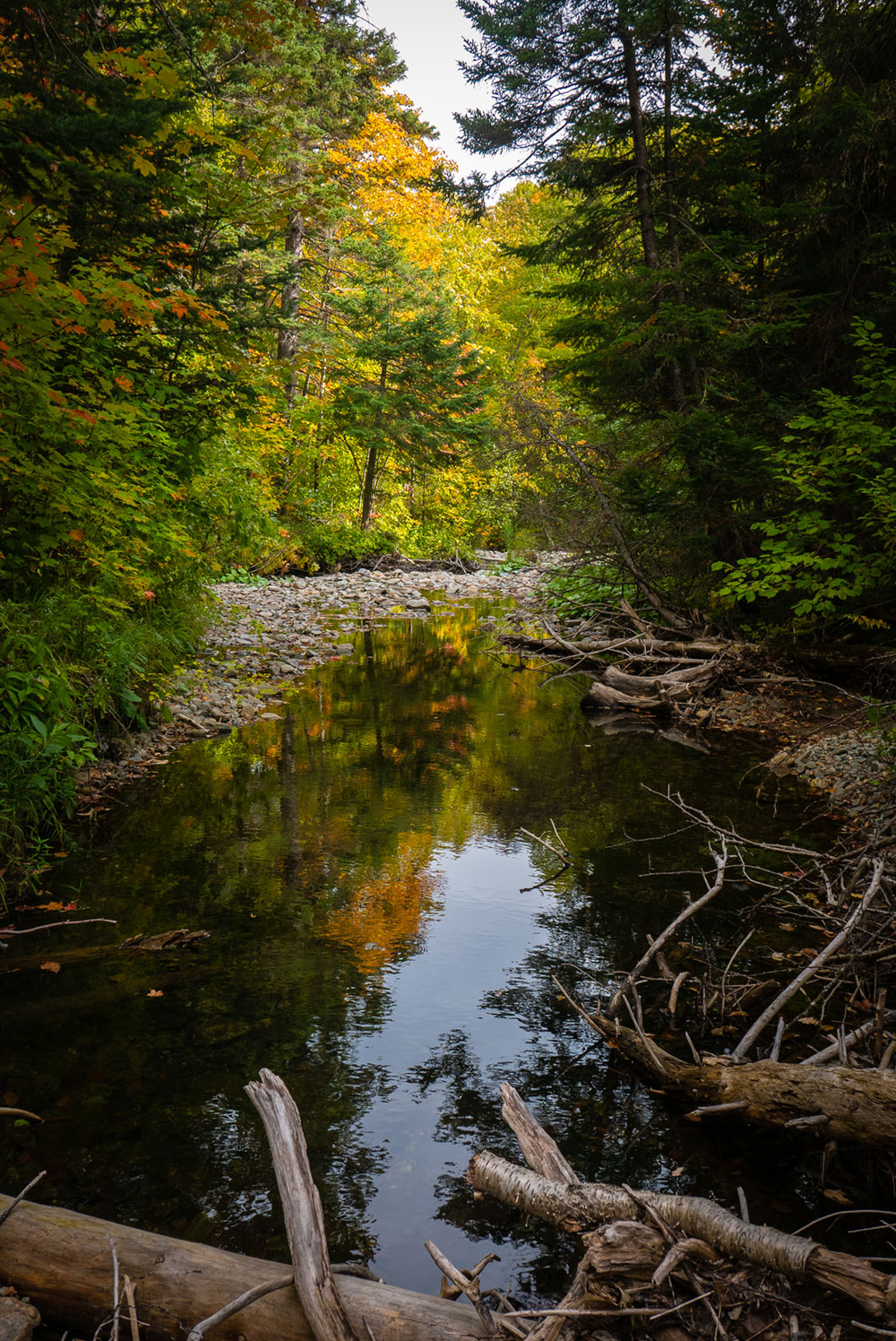 Gold Brook flows slowly along, holding the forest and the sky in its rippled reflection.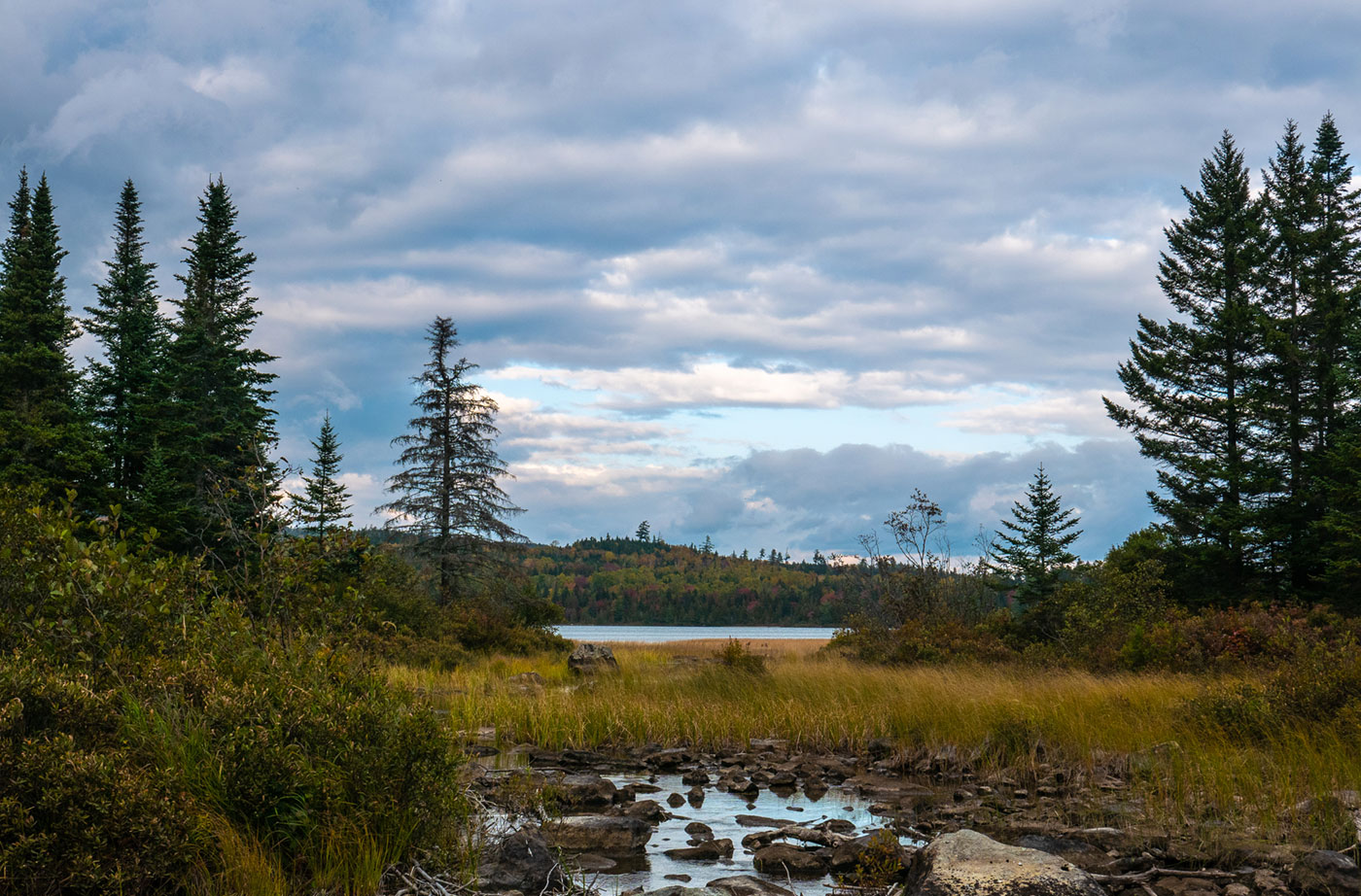 Gold Brook sifts through tall grass as it starts out from its source at Rock Pond. The brook provides vital habitat for the northern spring salamander and the Roaring Brook mayfly, both listed as species of special concern by the Maine Department of Fisheries and Wildlife.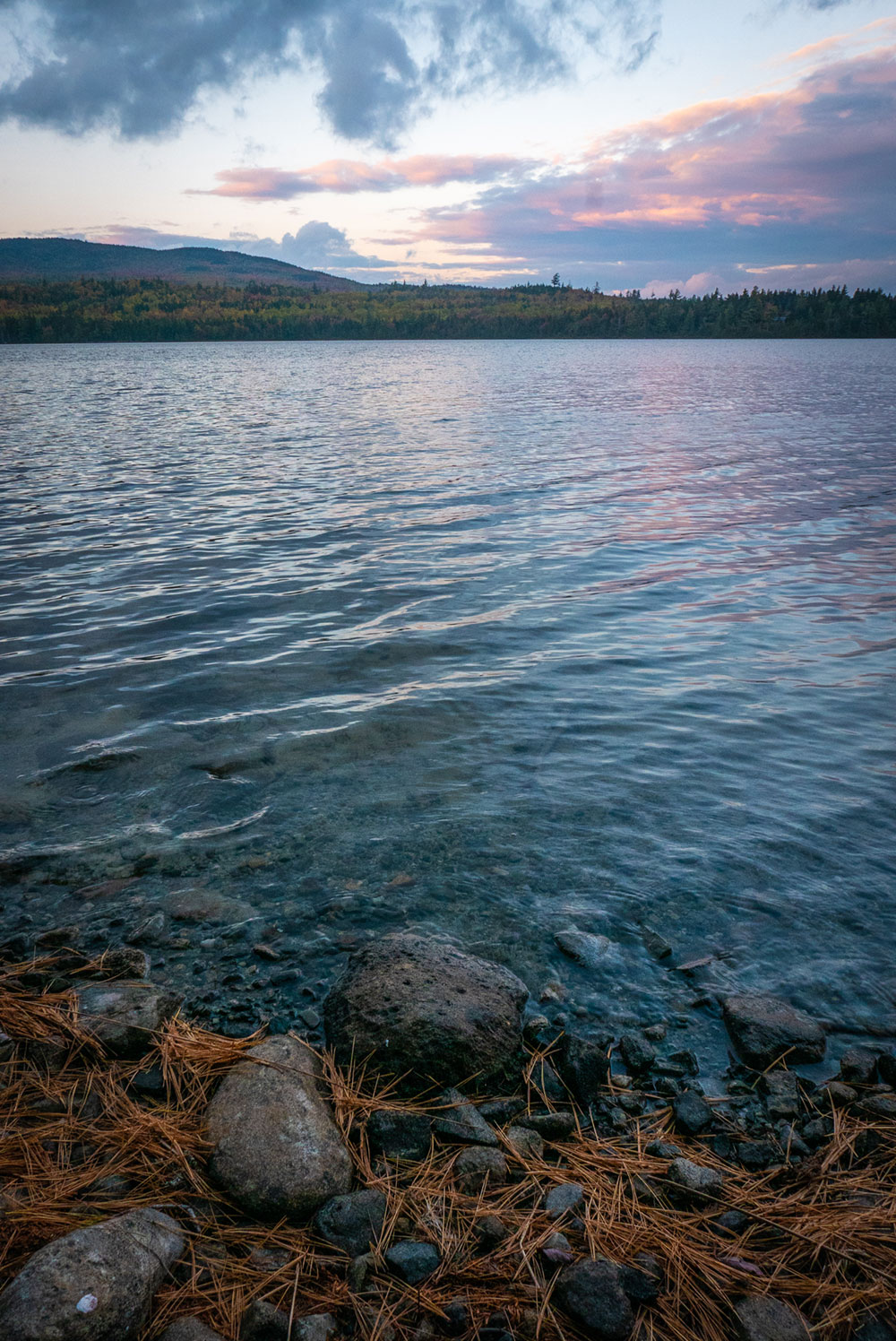 Clouds lit pink by the setting sun float above the broad expanse of Rock Pond. I camped in the woods that rang its shore, among mice who hid in burrows in the mossy earth and squirrels who chittered at me from their pine tree perches.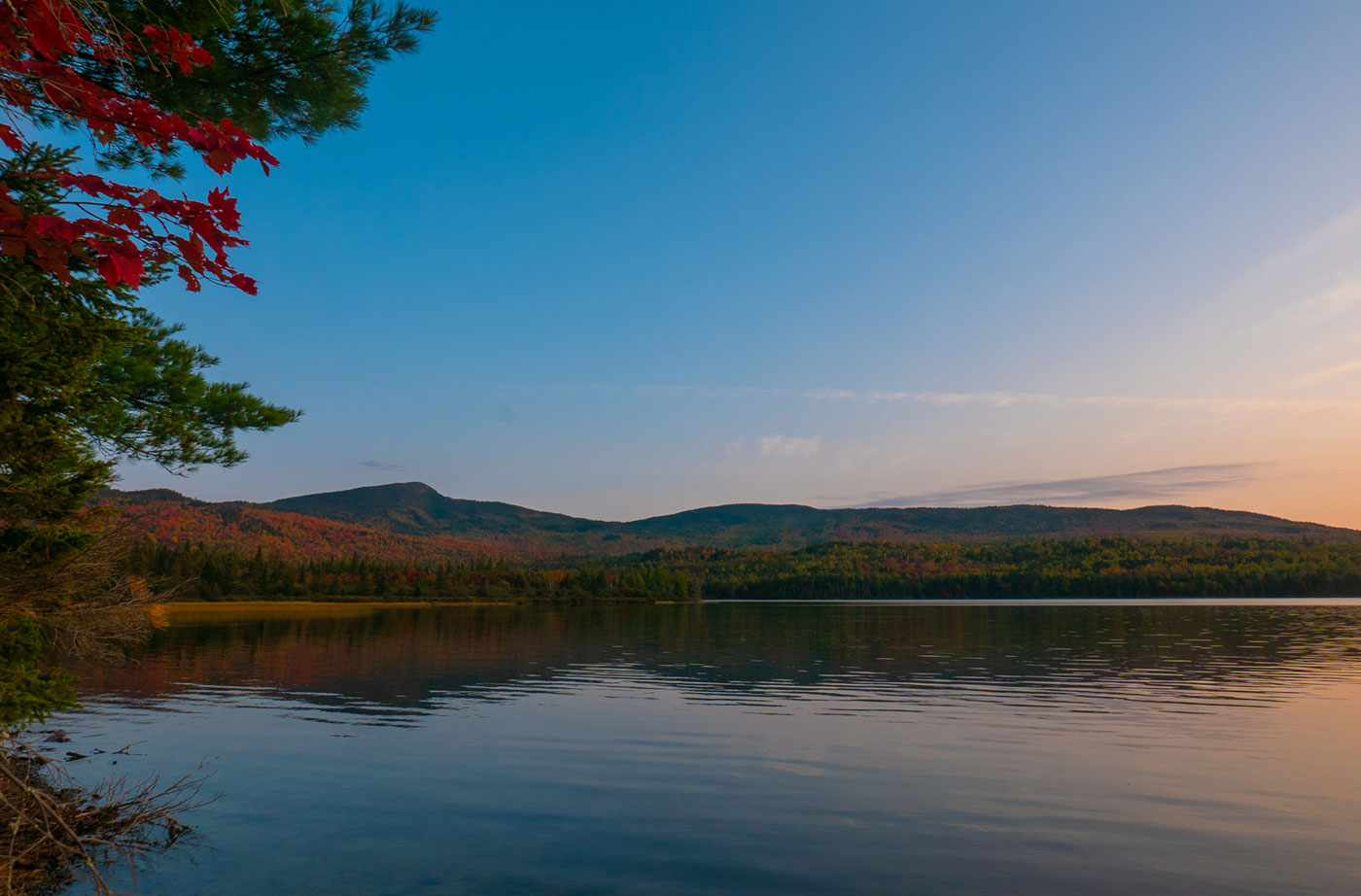 Dawn light suffuses the sky above and the surface of Rock Pond, as the calls of awakening animals echo across the water.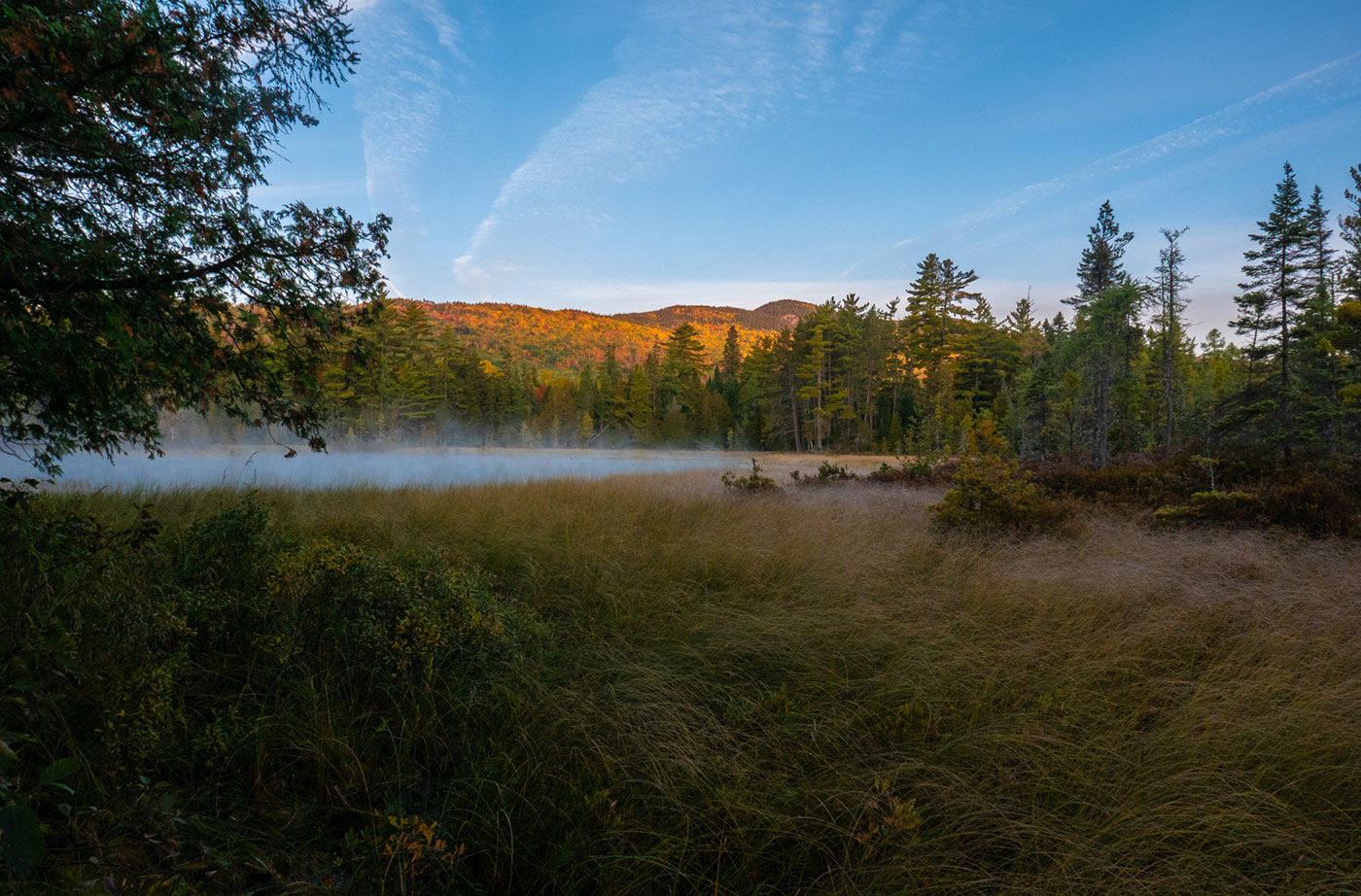 This fog-shrouded pond, which I camped beside on the last night of my trek, hosted a flock of migrating geese the following morning.
—Photos & captions by Sam Steele of South Portland, Maine