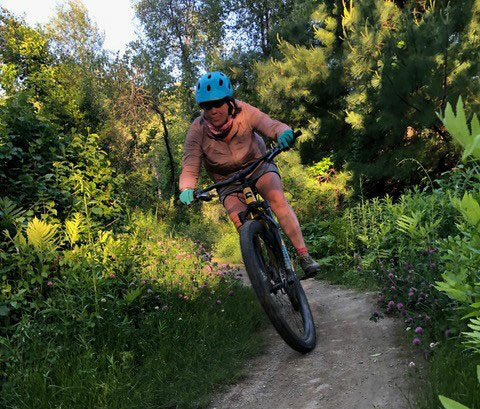 About three years ago, a group of outdoor enthusiasts in Greenville, Maine, got together to explore the possibility of building a world-class mountain bike trail system. We are very excited to announce that our vision is going to become a reality. We have formed a 501(c)3 nonprofit organization called Moosehead Outdoor Alliance, and our group is working in conjunction with the Maine Bureau of Parks and Lands (BPL). After several meetings and detailed planning with BPL, we have been approved to build trails on 2,000 acres in three different zones on Little Moose Public Reserved Land. Our group's mission is the following:
Our mission, in partnership with Maine Bureau of Parks and Lands, is to responsibly build a network of world-class mountain bike trails in the Moosehead Lake area. To this end, we will work with the Piscataquis County business community to expand and enhance economic opportunity in the region. We are committed to providing healthy, active lifestyle outdoor activities for our local communities and to attract visitors to our beautiful area. We are committed to providing outdoor programs for our youth that would include instruction and clinics.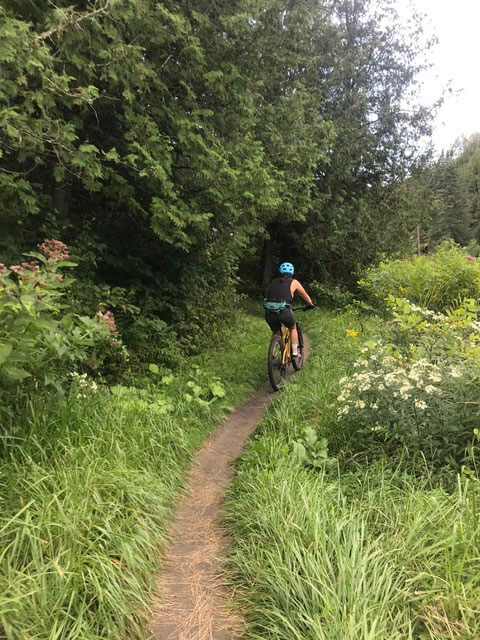 We have been approved as the 30th chapter of the New England Mountain Bike Association. Our chapter, the Piscataquis County Mountain Bike Club, will be the group responsible for the maintenance of the trail system and provides clinics and instruction for young people.
The Moosehead Lake region encompasses 4,400 square miles of northwestern Maine and includes 127 incorporated and unincorporated townships. There are several reasons why the Moosehead region is ripe for investment in new outdoor infrastructure, like biking trails, that will fit in with the natural character and keep its long history of recreation alive.
Moosehead Lake is a deep, cold-water lake located in northwestern Maine. It is the second largest lake in New England, and the largest mountain lake in the eastern United States. Situated in the mostly undeveloped Longfellow Mountains, the lake is the source of the Kennebec River. Several rural townships border the lake. Greenville is by far the largest settlement on the lake, with a small downtown area that includes banks, shops, and restaurants. There are more than 80 islands in the lake, the largest being Sugar Island, and on the almost-as-large Deer Island to the north is Mount Kineo.
Mount Kineo, with 700-foot cliffs rising straight up from Moosehead Lake, has attracted visitors for centuries, including Native American tribes. Penobscots and Norridgewocks, Abenaki bands, battled here with their enemy, the Mohawks. More recently, 19th century "rusticators" traveled by railroad and steamboat to visit Moosehead, which continues to be a destination for Maine visitors today. It has been especially valued by sportsmen and women for more than 100 years. Various species dwell among the cliffs and talus slopes of Mount Kineo, including Peregrine Falcons and rare plants.
The Moosehead region includes the headwaters of the Kennebec, the West Branch of the Penobscot, the Piscataquis, the Pleasant, and the Saint John Rivers. Henry David Thoreau and other 19th century visitors remarked on the beauty of the area. The region has a large moose population; moose outnumber people three to one. However, the name of the region derives from the remarkable similarity between maps of the lake and an antlered moose. Henry David Thoreau described the lake as "...a gleaming silver platter at the end of the table."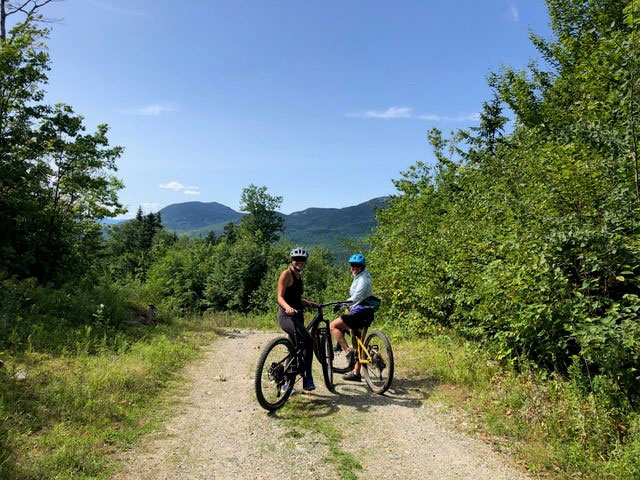 Set at an elevation of 1,023 feet, Moosehead Lake is approximately 40 miles long by 10 miles wide, with a surface area of nearly 118 square miles and more than 400 miles of shoreline. Its major inlet is the Moose River, which, east of Jackman, flows through Long Pond to Brassua Lake. To the east of Moosehead Lake, the Roach River is its second largest tributary. Flowing out of Moosehead Lake to the southwest are its east and west outlets—the Kennebec River.
The region is drained by 330 miles of main stem rivers, into which flow 3,850 miles of smaller tributaries. During the last glacial era, more than 1,200 natural lakes and ponds were carved into its landscape, varying in size from one-acre ponds to Moosehead Lake, at 75,451 acres, one of the largest natural freshwater lakes in the United States. The total area of all standing surface waters in the region is more than 238,000 acres—24% of the total area of lakes and ponds in Maine.
We are excited to build on this tradition of outdoor recreation and embrace the region's natural and scenic character to make a truly world class mountain bike system for all to enjoy. If you are interested in this project, please do not hesitate to contact me, Chuck Wagenheim, at chuckgotc@aol.com or (207) 280-4455.
—by Chuck Wagenheim, President of Moosehead Outdoor Alliance
See Moosehead region mountain biking trail maps.
Banner photo by R.Parker/NRCM. All other photos by Chuck Wagenheim.