We met Peter LaFond of Falmouth when he volunteered at a data entry party hosted at the Natural Resources Council of Maine office to help us analyze the results from our latest survey of electric car owners in Maine! More people than ever own electric cars, and we're excited to bring their lessons learned to you soon.  
When chatting at the volunteer event, we learned that Pete recently took a road trip from California to Maine in a new electric vehicle (EV). We asked him to share his experience with our supporters in a guest blog post. 
I just drove my new Kia EV6 electric vehicle from Los Angeles to my home in Falmouth, Maine! I hope you find the story of my journey helpful. In a sentence, the trip went great. 
To begin at the beginning, I had been researching EVs for about six months, and I was interested in a model called the Kia EV6, which was not available in Maine. When I was visiting the kids in California, I checked to see if they had the car in LA, and it was available, so I bought it. But I knew little about driving the car and absolutely nothing about how I was going to keep it charged while driving back to Falmouth. 
It's Just a Car, Not a Spaceship
So here's a picture of the car—I think it's a looker!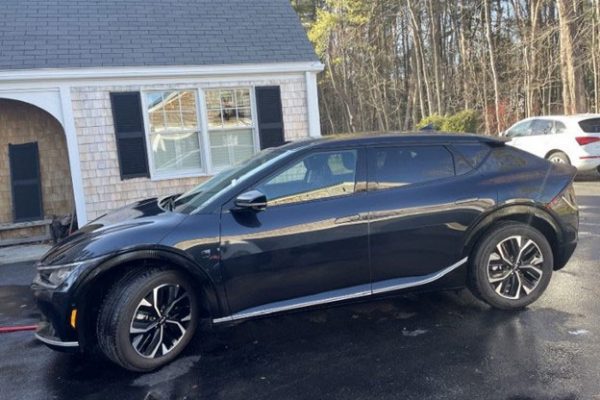 How do you drive an EV? Just like you drive a gas car. My Kia EV6 came with the traditional gears: forward, neutral, and reverse, so that part was easy. You just turn it on and go. 
Charging the EV: It's Not Rocket Science, Either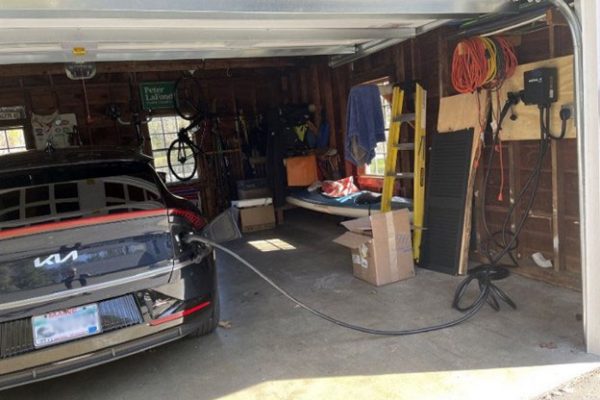 Charging on the Road
I must admit, all the stuff about "range anxiety" caused me some worry, but like a lot of worries, it turned out to be unnecessary. My EV has a receptacle, located where a gas cap would go, and you charge the battery by plugging a cord from a charger into the car.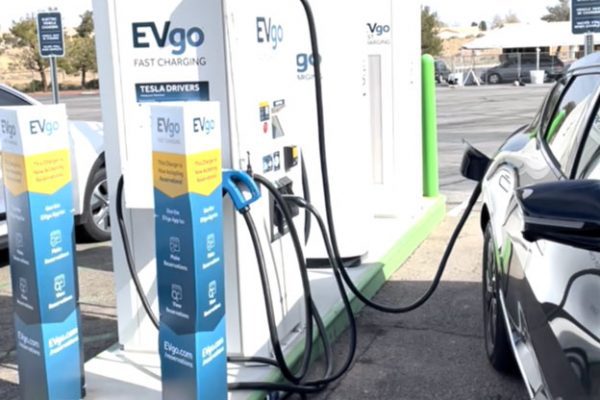 Here's how charging an EV worked on my cross-country trip. My car has a range of 300 miles, and I charged it about every 250 miles to leave a cushion. Several commercial companies have placed chargers like links in a chain across the U.S., generally following the major highways, such as I-40 and I-80. So I had heard that charging an EV can take a long time, but my car could fully charge in 20 minutes. 
How Much Does It Cost to Charge an EV?
At charging stations across the U.S. I could "fill the tank" for between $6 and $13. Given gas prices, I estimated I saved about $400 in fuel costs on my coast-to-coast trip. 
Charging at Home
When I reached home in Falmouth, I discovered that charging was even easier. I had a home charger installed in my garage, and I plug it in at night when the rates are cheaper. It fully charges in about three hours. Why does this take longer than the chargers along the interstate? Because my at-home charger is not a commercial charger, it's less powerful. But 99% of the time my EV charges at night, and I just get up and drive it the next day. And I have to say it's a heck of lot easier than going to gas stations, especially at gas station prices.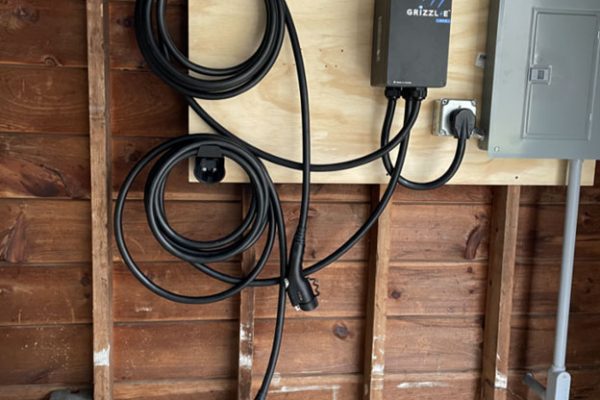 Tech
My EV has some stuff that isn't necessary, but it is fun and ultimately useful. My EV comes with a phone app, just like apps you may use on your phone. Here's a screen shot of the app for my car.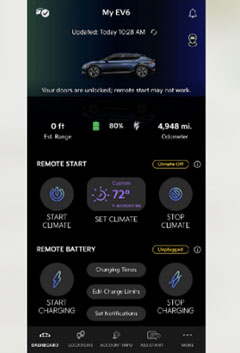 This app allows me to remotely turn charging on and off, set a charging limit, and turn on the heater or air conditioner. 
Also, if I want to know where every charger in the U.S is located, whether the charger is being used, and how far it is from me, the app tells me, as it constantly tracks the location of nearby chargers in real time. Also, there's a phone app called "Plugshare" that does the same thing. Here's a screenshot of that app, showing all the chargers in Maine, New Hampshire, and Vermont.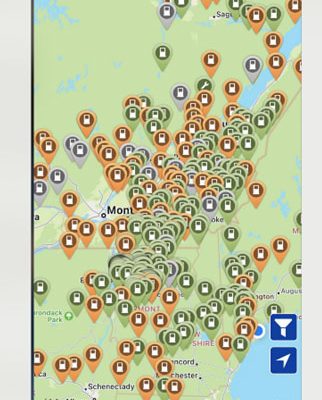 I'm all in on EVs after my trip, but please understand that neither the car nor the charger was inexpensive. There is a $7,500 tax credit available for my car, but not for all EVs, and the State of Maine, through an organization called Efficiency Maine has a $2,000 rebate, but again not on all models. This helps lower the cost significantly. Still, I hope that given the obvious environmental and financial benefits, government will help subsidize the purchase of EVs even more, so all Mainers, and our environment, can share in the benefits. 
—by NRCM member Peter LaFond 
(This blog was originally posted at https://medium.com/@peterlafond1/la-to-me-in-an-ev-378a92f5d76d)