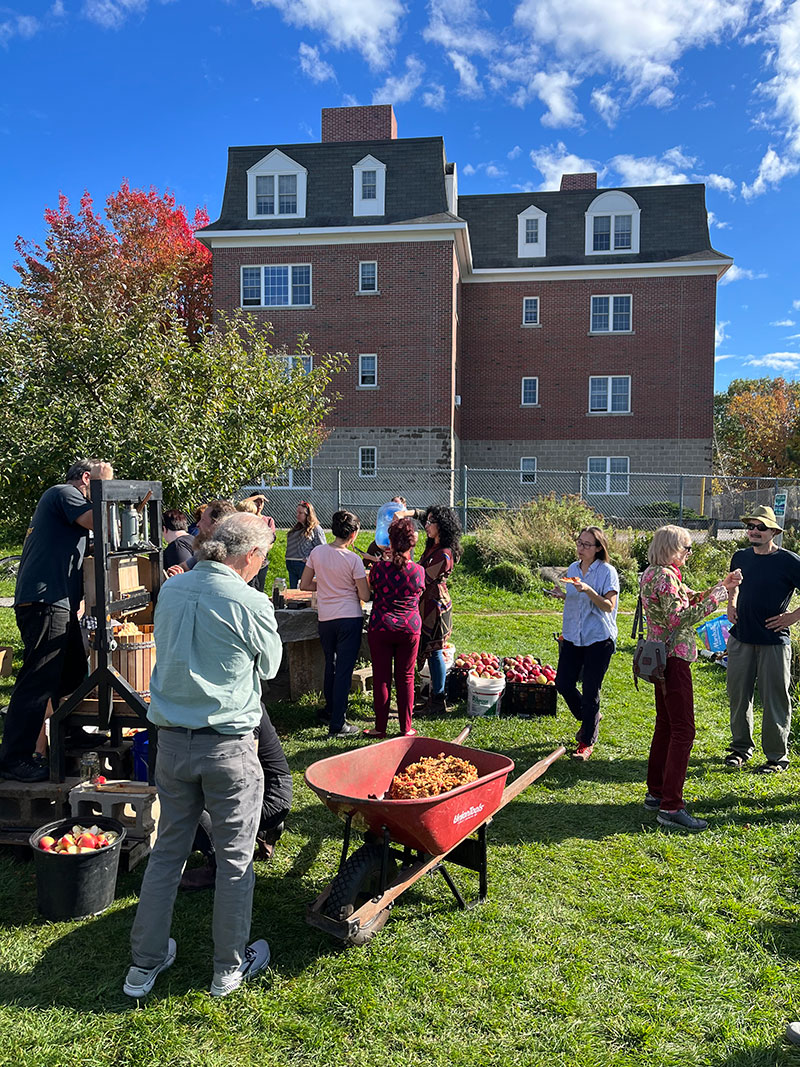 The sensations of fall induce nostalgia more than any other season. The crackling of leaves underfoot, the panoply of brilliant canopy colors, the crisp air, the hearty meals, the growing assortment of Halloween decorations. Each of these sights, sounds, smells, and tastes transports me to a memory of time well spent with others. The joy surrounding the bounty of harvest season harkens back to time immemorial and is reflected in the natural cycles around us as life gives a final hoorah in preparation for winter dormancy. 
The crunch of a freshly picked apple and the sweet tang of pressed apple cider may top my list of fall sensations. The community cider press was a staple of my childhood and something that I've been missing in my adult years. To me, pressing cider epitomizes the spirit of the fall season; collecting apples, no matter the bruises and imperfections, and adding your bounty to the rest in order to provide everyone with a swig of sweetness that will power us through colder, darker days. 
I extend my thanks to the Mount Joy Orchard on the East End in Portland for providing an opportunity for me to revisit the joy of the community cider press last weekend. Dozens of friends and family gathered at the public community orchard from in and around Portland to celebrate the nearing-end of the apple season and to learn more about the volunteer-led orchard.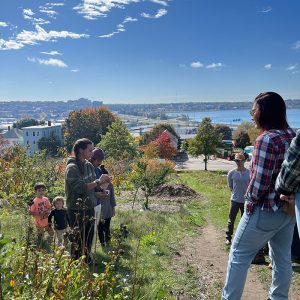 An underappreciated gem of Portland, Mount Joy Orchard has been providing free access to 100 fruit trees and an assortment of other produce to area residents for more than 15 years. Incredibly, the operation is entirely volunteer-run, with local folks of all experience levels contributing to the space during monthly work parties and other regular events. 
Located on the sloped terrain of Munjoy Hill between Washington Avenue and North Street, the orchard provides phenomenal views of Portland's downtown and Back Cove without being far removed from the city. At the top of the hill, a community garden takes advantage of the flat landscape to support vegetable and flower crops, while the slope itself is dotted with fruit trees that can more easily thrive in well-drained soil. The bottom of the hill features a raspberry thicket and more plots of community vegetable gardens that enjoy the runoff from the hillside.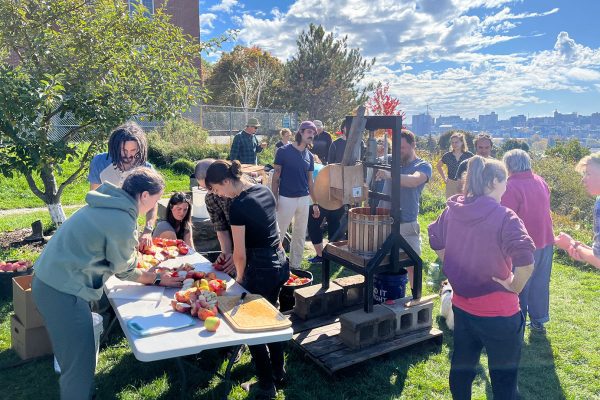 The orchard tour provided by the knowledgeable folks at The Resilience Hub gave me a better appreciation for the ability of a community to care for shared land. The orchard is a thriving multi-cultural space without a distinct ownership structure, providing produce and an educational gathering space for all who wish to participate. The operation relies on the collective knowledge of the community rather than a distinct plan carried out by an individual, which lends to engagement and shared learning across a range of people. Even better, the barriers to entry are essentially non-existent: the orchard is free, no expertise is required to join the work parties, and there are no gates or fences to exclude people at any time.  
These inclusive principles were on full display during the cider press. People of all ages and backgrounds participated in washing, cutting, and pressing apples, and cider was shared with all who attended. I mingled with several members of the Natural Resources Council of Maine and made new connections with neighbors I didn't know I had. I even learned about a host of new apple varieties I had never heard of (who knew we have a Maine variety called I-95??).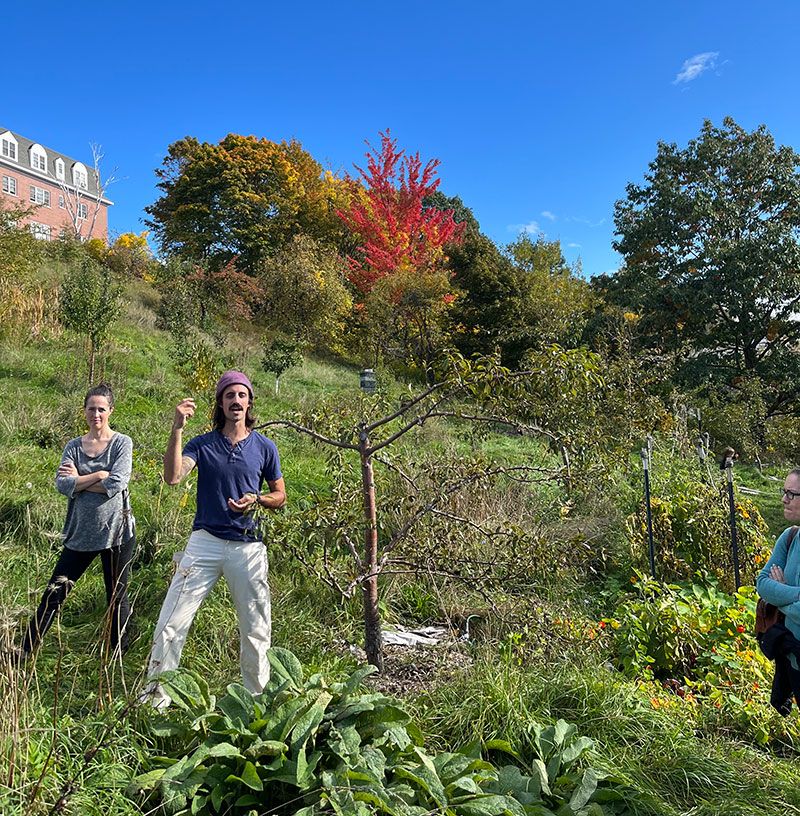 Our model of land development and privatization has left very few agricultural commons available to community members. More than 90 percent of land in Maine is privately owned, which doesn't leave a lot of space for community to develop, learn, and thrive. Several long-time members told me that the most common feedback they get from locals is: "Oh, I can just go in there any time? I had no idea!" Most Americans have been trained not to perceive of land as theirs to use and enjoy if they haven't paid for it, and it is refreshing to see Mount Joy Orchard breaking that mold with a standing open invitation. 
I look forward to going to future work parties at Mount Joy Orchard and hope to see state and municipal investment throughout Maine into similar shared learning and growing spaces. 
—Josh Caldwell, NRCM Climate & Clean Energy Outreach Coordinator