The primary pathway to meet Maine's climate and clean energy goals will be electrifying key sectors of our economy, especially transportation and buildings, while sourcing more and more of our electricity from zero-emission sources.
Clearly, this is no easy task. We all rely on electricity, and we need to transition to clean energy sources and upgrade our grid while making sure that the costs and benefits of that transition are shared equitably. So, how do we get there?
A good place to start is with the people that currently deliver our electricity supply: transmission and distribution utilities. By ensuring that our electric utilities are planning for the grid of the future while being accountable to their customers, we can better envision the path to a low-cost, low-carbon grid for Maine. A bill currently being considered by the Maine Legislature seeks to do just that.
LD 1959 (An Act to Ensure Transmission and Distribution Utility Accountability) would establish new performance metrics and planning processes for Maine's electric utilities in order to ensure that the utilities are fulfilling their duties to provide safe, reasonable, and adequate service at just and reasonable rates while helping to meet our climate and clean energy goals. In doing so, the bill seeks to both protect Maine ratepayers and encourage utilities to work toward a cleaner, more durable electric grid.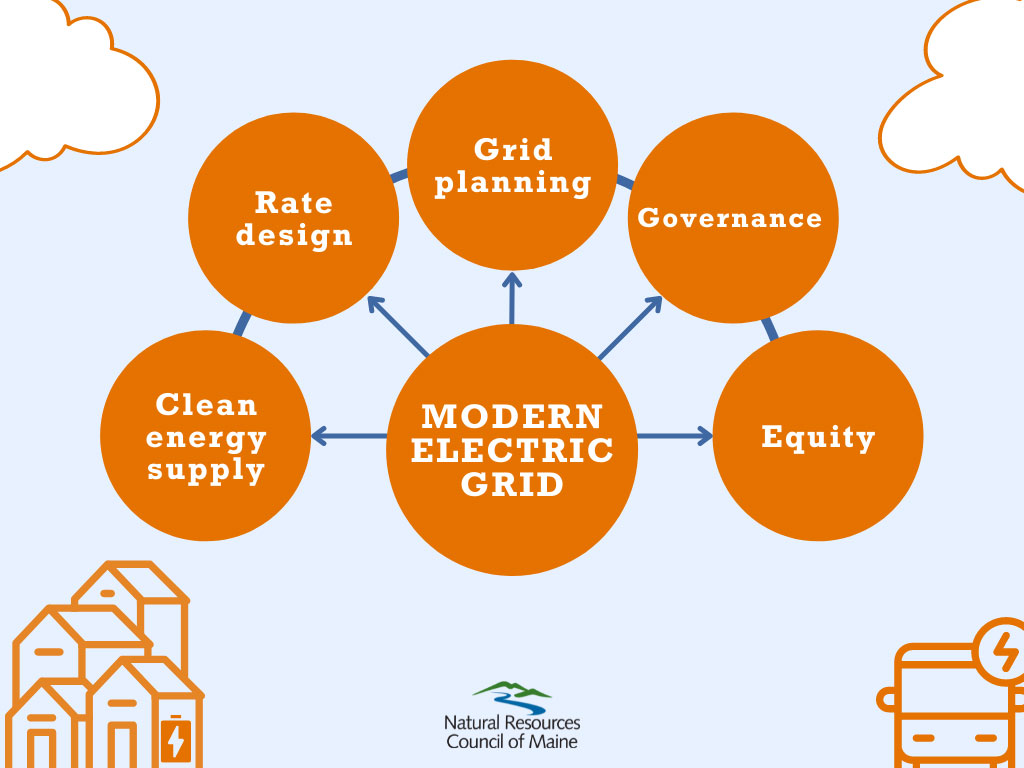 Transforming the Power Sector
We used to manage our power system by ramping big and dirty power plants up and down to meet demand. But that's not an option anymore. Those power plants created too much pollution, and besides, our most affordable sources of electricity today are wind and solar. Now, and in the future, we'll need to be able to manage demand for electricity to meet supply, and that will require a top to bottom transformation of the power system.
Transforming the power sector means developing large-scale wind and solar and adding clean energy resources and batteries at smaller scales throughout the distribution system. We need to upgrade our grid by adding advanced communications and monitoring technologies in order to integrate these distributed energy resources and optimize the system in real-time. We need to overhaul the way we price electricity to send signals to consumers that reflect the value of using electricity at different times over the course of the day and year, and encourage adoption of energy storage, solar, electric vehicles, and the load management settings already built into so many appliances. And we need access to energy data so people and businesses can make the most of new technologies and develop innovations to reduce energy costs.
Achieving a Modern Electric Grid
When we consider the strategies and tools at our disposal to get us to the electricity system we need, we typically look at five major categories: clean energy supply, electric grid planning, electricity rate design, governance, and equity. In the Natural Resources Council of Maine's view, LD 1959 would help to advance each of these categories and keep us moving on the right track toward a grid that works for all and avoids further contribution to climate change. NRCM is supporting an amended version of LD 1959 called Report A because it represent our best chance at providing better service from Maine's electric utilities and putting us on track to hit Maine's ambitious climate goals. 
Perhaps the most important element of LD 1959 is that it institutes integrated electric grid planning for the first time. No matter what, it is imperative that we prepare for our future electricity needs given a rapidly shifting energy landscape. New demands from electrification of transportation and buildings will require an expanded grid. With the right planning processes in place, the benefits of a low-carbon grid of the future can be had at a reasonable cost, allowing us to handle Maine's energy needs without contributing to climate change.
Building a low-carbon grid in the time needed to meet the climate crisis head on will require forceful oversight and regulatory reform to ensure Maine's electric utilities are proactively planning for the lowest-cost grid transition. Governance is a central factor in this oversight, and legislation such as LD 1959 will be essential to guide our state in the right direction. Discussion about the potential of a Consumer Owned Utility (COU) to replace the private utilities currently serving Maine customers has been ongoing over the past year, but no matter who manages our grid in the future, sensible oversight and performance tracking will be a critical feature of Maine's grid management.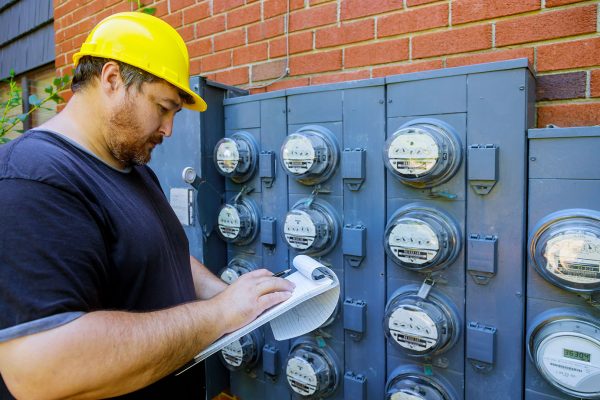 While LD 1959 would not directly finance new clean energy supply, it would establish better policies and accountability around interconnecting clean energy sources like wind and solar to the grid. By improving electric utility planning and ensuring that utilities prioritize clean energy interconnection, Maine's residents and environment will benefit. The bill would require utilities to consider conventional investments in wires and poles alongside non-wires alternatives like bundled solar, batteries, energy efficiency, and peak load management to balance supply with demand and avoid costly grid infrastructure upgrades. Rate design reforms will be part of the solution, to help to shift demand to hours when power is clean and less costly.
Over the long-term, electrification will free Maine homes and businesses from the price volatility and cost spikes that come along with being dependent on fossil fuels. But right now, energy costs are already burdensome and disproportionately impact low-income households, with the average low-income household in the state paying nearly 20% of household income on their energy bill.
As we build the grid of the future, we have the opportunity to do so in a way that addresses historical disadvantages and equitably allocates the cost of the energy transition. The planning process outlined in LD 1959 will require utilities to evaluate the equity and environmental justice impacts of their long-term plans, a good first step towards advancing equity in Maine's clean energy transition.
Building the Grid of the Future
The power sector is the backbone of our energy transition, and we must work toward a low-cost, low-carbon grid for Maine that allows distributed energy resources to flourish, shares the benefits of the energy transition widely, and enables the transition away from fossil fuels.
Economy-wide electrification is both a necessary and exciting process. With adequate planning and rate design, we have the potential to build a low-carbon grid of the future that meets 100% of Maine's energy needs. Even better, this important pursuit provides the opportunity to eliminate and redesign structures that have historically widened wealth disparities and created inefficiencies in our energy system. LD 1959 represents an important step in the right direction toward the clean energy grid of Maine's future.
—by Jack Shapiro, NRCM Climate & Clean Energy Director