Fall in Maine…there's nothing like it! The same is true for winter. We are again celebrating two of Maine's spectacular seasons with our second annual Fall in to Winter photo contest.  
We want to see-and possibly award a prize to-your fall and winter photos of our beautiful state. Maybe you've got leaf-peeping photos from an autumn hike in the Moosehead region. Or perhaps you've got images of Western Maine buried in a beautiful blanket of snow. 
This year, we added new categories. We want to see your LANDSCAPE fall and winter photos (also your wildlife pics, see below), but we also want to see photos of PEOPLE outside enjoying fall and winter activities like hiking, snowshoeing, skiing, sledding, and more. No selfies, just you and your friends and family enjoying themselves in the natural setting of Maine's great outdoors.  
The four categories are:
Fall landscape/scenic (with or without wildlife)
Winter landscape/scenic (with or without wildlife)
Fall outdoor recreation (people doing activities outdoors)
Winter outdoor recreation (people doing activities outdoors)
And in case you're wondering whether to snap horizontal or vertical, the answer is: BOTH! Providing your entries in both landscape and portrait allows the most flexibility and counts as a single entry, and while providing them in both formats or either one won't affect your chances of winning, it WILL improve the chances of your work making it into one of our publications, maybe even our wildly popular Nature of Maine wall calendar!
Before you submit your entries, be sure to read all the details below. We cannot accept photos that do not meet the specifications. Please also tell us your town of residence as we like to include that when we share photographers' photos on our website. 
There's even more fun: The winners will receive some pretty awesome prizes from local Maine businesses as well as NRCM swag! 
Don't worry if you don't win, though. There's a good possibility that we'll use your image submission, with credit to you, in a future publication, social media post, or elsewhere 
Submissions are now closed. 
Here's the Fine Print* 
Each photo must be sent in full size-do not reduce size for emailing. 
All photos much be at least 2188 x 2819 pixels in size. If your photo is smaller than that, it will be ineligible to be entered into the contest. 
Please be sure to include the name of the location where you took your photo and a short description or caption to go with it. If you'd like, please also share why you chose to visit that particular place or inspiration for the photo; identify any natural features in the photo(s) (water bodies, mountains, parks or preserve names); and include any additional information you would like to share. 
For the photos that you submit that include people under the age of 18 who are clearly recognizable in the photo, please include written permission from the parent or caregiver stating permission is granted for NRCM to use it according to the conditions listed for this contest. 
Photos can include wildlife so long as the animal does not appear stressed and you followed wildlife photography ethics to capture the shot. The season (winter or fall) should be clearly recognizable in the photo. 
Photos entered in 2021 Fall In To Winter photo contest may not be re-entered this year. 
NRCM board and staff members and their immediate family members are not eligible to enter.
You may enter a maximum of three (3) photos in each of the four categories. 
A photographer may only win in one of the four categories. If a photographer gets the most votes in more than one category, they will be awarded the prize for the category for which they received the most votes.
Winning photos will be selected within 30 days of the end of the contest. 
By submitting your photos to this contest, you are granting permission for the Natural Resources Council of Maine to use any or all of them in our website, newsletter, videos, advertisements, social media platforms, and other media. We may also, on occasion, provide the work to a third party, so long as it is in clear association with NRCM. We will always give you photo credit and will do our best to notify you in advance. By submitting your photos, you agree to these terms. 
Disclaimer: By submitting photos to this contest, for the purposes stated here, you thereby state that you are the photographer and hold all legal rights to the photo(s). You, not NRCM or any member of the staff, shall be responsible for any claims, legal or otherwise, made in regard to photos you submit as your own. NRCM Board and staff members are not eligible to enter. 
Sponsors & Prizes
We would like to thank our business sponsors for their support of our contest and their donation of great Maine prizes:
$50 gift certificate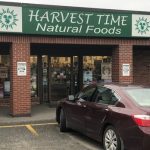 $50 gift certificate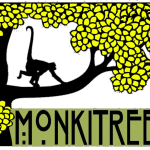 $25 gift certificate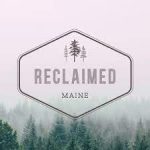 Gift bag of eco-friendly gifts