A half century ago, I marked Earth Day by cleaning up trash around our small apartment in Illinois and putting up handmade signs at the local train station urging people to find a "solution" for the "pollution."
The public's concern over what we called the "ecology" was largely punctuated by photos of oil-soaked sea birds — there had been a huge oil spill off Santa Barbara a year earlier — and images in news magazines of factories belching smoke into the air.
Fast forward to Earth Day 2022. On that day, my colleague, Kate Cough, launched "Climate Monitor," a free, weekly emailed newsletter from The Maine Monitor that covers the environment and energy news in Maine. (You can sign up right here.)
Nowadays, the primary environmental concern is the climate crisis, and what to do about it. The new "Climate Monitor" newsletter is part of the emphasis The Maine Monitor is placing on covering the crisis.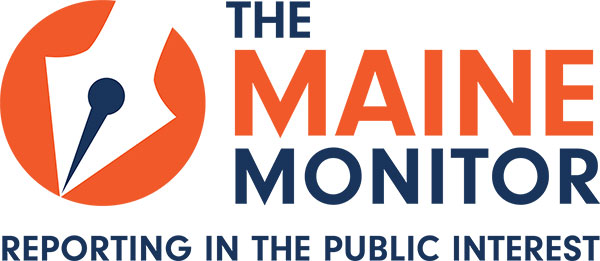 I became editor of The Maine Monitor in early April. Our free, citizen-supported news site covers criminal justice reform, public health, and the environment, among other topics. It was clear from the start that environmental news is all around us in our beautiful state, from the impacts of rising seas, to mining, to trash and recycling, and that the Monitor needed to grow our audience around our coverage of those changes.
Many of you know Kate Cough's work already. She's covered a tidal energy project in Eastport, tension over "dual use" solar panels on farmland, and a failed microgrid idea on Isle au Haut. You remember that story last year about the couple that found a huge lithium deposit on their property in the town of Newry? That was Kate's article — and it remains one of our most popular stories eight months after it was published.
In addition to Kate's work, Marina Schauffler writes the "Sea Change" commentary column for us. Marina was recently awarded the Doris O'Donnell Innovations in Investigative Journalism Fellowship from the Center for Media Innovation at Point Park University. Coming this fall, we'll publish a series of stories by Marina built around her proposal: "a "source-to-sink" analysis of the pathways that "forever chemicals" travel in Maine." She's already written about PFAS, along with columns about composting and soil health, and our local bee population.
The Maine Monitor's coverage will continue and so will the effects of a warming planet. We hope that the readers of this blog take a minute to follow our newsletter right here and reach out to us with story ideas. Earth Day is now every day.
—by David Dahl, Editor, The Maine Monitor
Banner photo: Sunrise over Belfast, by Judy Berk