Celebrating 60 Years Protecting the Nature of Maine
NRCM celebrated our 60th anniversary in 2019. How fortunate we are that those who went before us cared enough to create such an important organization. Our 60th anniversary was a great reminder that we must ensure strong environmental protections for those who will come after us.
In 1966, the Allagash Wilderness Waterway was forever protected from development and dams—the issue that NRCM was founded on. Four years later, NRCM helped bring an end to the spraying of DDT in our forests, a practice that had almost completely destroyed Maine's population of Bald Eagles, our country's national symbol. Vital victories have continued throughout NRCM's long history.
Your membership is at work to oppose CMP's proposed 145-mile transmission line through Maine that would harm wildlife habitat, forest land, scenic and recreational resources such as the Appalachian Trail, and the development of renewable energy in Maine—and provide no benefit to our climate.
Please know how important your partnership with us is in our ongoing efforts to protect the nature of Maine.
Working together, you and I can share this careful stewardship of Maine's environment across generations. Hear from some of our members as they tell us how their environmental priorities were encouraged by earlier generations and how they are passing these on to the next generation.
In NRCM's 60th anniversary year, we put the spotlight on safeguarding Maine's land, air, waters, and wildlife in 2019 and in 2079 and beyond, just as NRCM's founders did in 1959. Thank you for your support, today and for generations to come!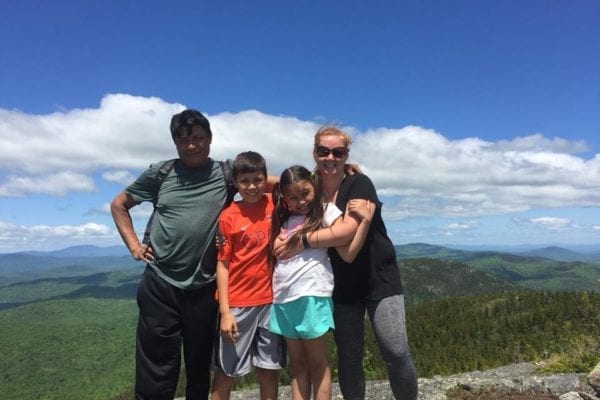 Hear from Our Members
Hear from some NRCM members about how their environmental priorities were encouraged by earlier generations and how they are passing these on to the next generation.
60 Tips for 60 Years
To celebrate 60 years of NRCM, we shared these 60 green tips to reduce your impact on Maine's environment.
Passing Along the Mission and Passion
by Lisa Pohlmann, NRCM CEO
I was only four when a small group of dedicated Maine residents started the Natural Resources Council of Maine in 1959. By the time I moved to Maine in 1979, NRCM had already achieved many major victories for the environment and was well on its way to more. From the moment I arrived here at the age of 24, I heard about NRCM. As I worked in nonprofit advocacy over the ensuing years, NRCM's staff, size, and effectiveness stood out and made it a model organization and a beacon of hope for those who cared as deeply as I did about Maine's waters, forests, and wildlife. I was asked to join the  NRCM board of directors in 2000 and the rest is history—for me, anyway. I now get to work every day to protect the environment that brought me to Maine in the first place.
I have the great pleasure of working across all parts of NRCM, including speaking with and hearing from thousands of you, our members, from across the state and beyond. Many of you are in my generation, the Baby Boomers. But we must make sure the organization stands ready to "pass the torch" to the next generations—our children and grandchildren—who will lead us in new ways as we continue to fight for Maine's environment.
I work with many of these young people right here at NRCM. Some are on the NRCM staff, or are part of NRCM Rising, our initiative for 20- to 40-year-olds. They are fabulous: committed, hard-working, smart, and savvy in a constantly changing world. I listen to them closely. They teach me important lessons, and I try to pass along what I have learned, too. As colleagues, we pull together in the same direction. And the same is true for how NRCM strives to conduct our outreach and policy work across Maine. Every voice and every idea matters and helps to shape how we will move forward.
There will always need to be a Natural Resources Council of Maine if we want to conserve and protect the waters and woodlands that feed our bodies and rejuvenate our spirits every day. Please join us this year in helping to pass on the mission and passion of more than 20,000 NRCM supporters to the next generations. We must ensure that the Maine environment we love will be sustained, improved, and protected for generations to come.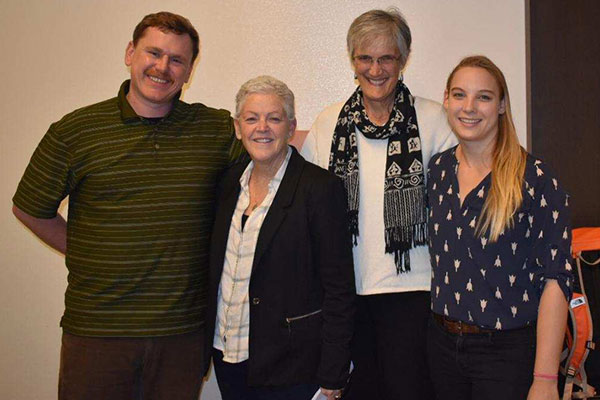 Protecting Maine's Special Places for Generations to Come
Your support of the Natural Resources Council of Maine helps keep Maine a special place to live, work, play, and raise families. For more than 60 years, our members have helped NRCM safeguard Maine's unique natural places so that future generations will be able to visit and enjoy them. Take a tour of some of our favorites.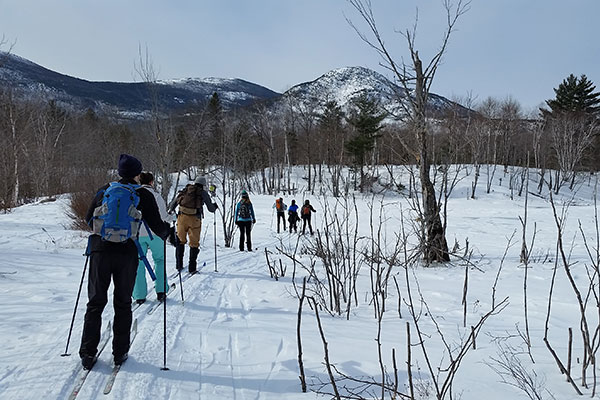 Katahdin Woods & Waters National Monument
Established in 2016, when President Barack Obama designated about 87,500 acres east of Baxter State Park for permanent protection. Nonprofit landowner Elliotsville Plantation, Inc., donated the property and NRCM played a central role in the campaign to establish the Monument, working side-by-side with residents to conserve this spectacular piece of the North Woods. It's open to visitors year-round, with opportunities for hiking, biking, cross-country skiing, and more. Request our visitors guide.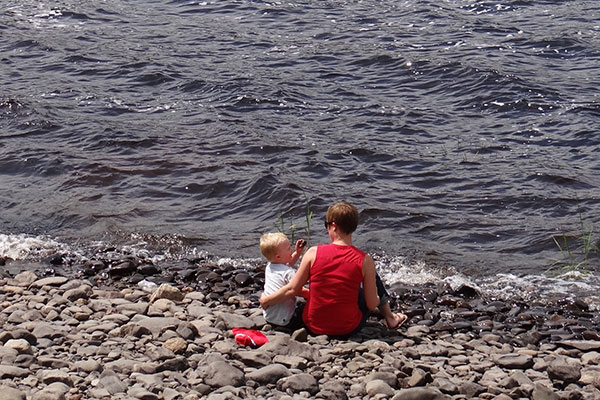 Penobscot River
Completion of Penobscot River Restoration Project in 2016 dramatically expanded access to nearly 2,000 miles of Maine's largest river, and for the fish and wildlife that call it home. It also increased opportunities for recreation along the newly freed river. NRCM is proud to be founding member of the Trust that fulfilled the ambitious plan to remove dams and restore native fish passage to the river. In celebration of our 60th anniversary, we co-hosted a member paddle on the Penobscot River with the Penobscot Paddle and Chowder Society.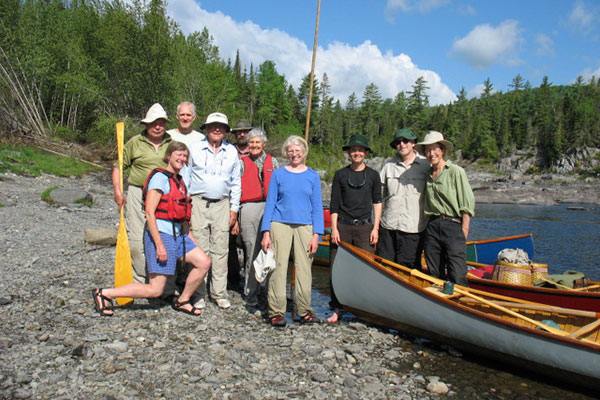 Allagash Wilderness Waterway
Established in 1966, the Allagash Wilderness Waterway winds more than 90 miles from Maine's North Woods in Aroostook County into Piscataquis County. It is created by a series of rivers—including much of the Allagash River—streams, ponds, and lakes. It is treasured by outdoor enthusiasts from all walks of life for the rich canoeing, camping, and fishing it provides. Protecting the Allagash was the issue upon which NRCM was founded in 1959.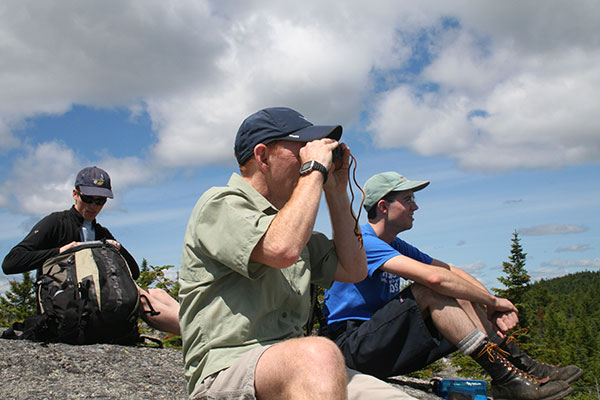 Bigelow Preserve Public Reserved Land
Bigelow Preserve covers 36,000 acres, bounded to the north by Flagstaff Lake. The preserve includes all seven summits of the Bigelow Range. The Appalachian Trail crosses through part of the Bigelow Preserve, and other hiking trails abound. And Flagstaff Lake is part of the Northern Forest Canoe Trail, a 740-mile trail that extends through Maine to Quebec. NRCM helped pass a voter referendum creating the preserve in 1976.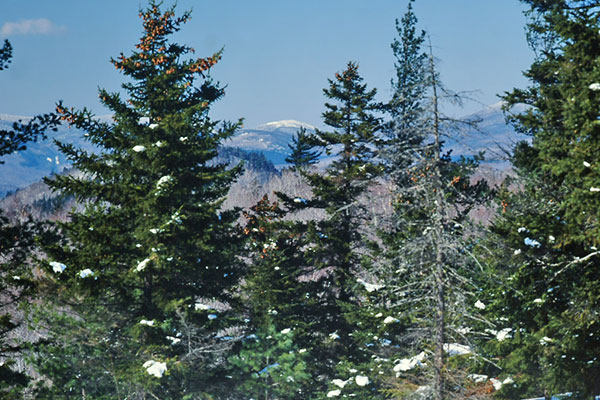 Caribou-Speckled Wilderness Area
Maine's largest federally designated wilderness area is named for two mountains that rise within the White Mountain National Forest: Caribou Mountain and Speckled Mountain. The area encompasses 11,233 acres with dramatic land features and trails for hiking, watching wildlife, and exploration. NRCM urged the federal government to  designate it as wilderness, and it became established in 1990. Today, the Caribou-Speckled Wilderness Area is forever protected from logging, road construction, and other disturbances, a special place for all generations to enjoy.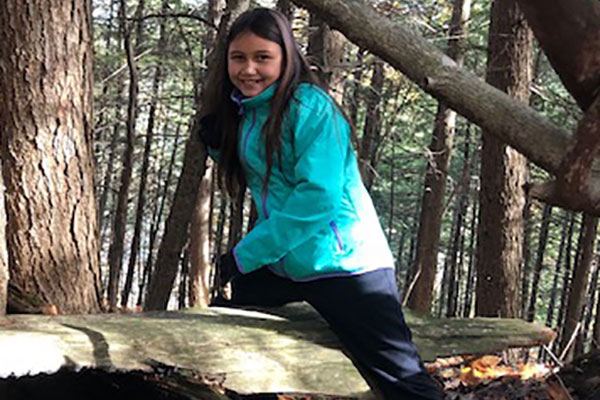 Howard Hill Conservation Area
Created in 2017 with support from the Land for Maine's Future program, this 164-acre conservation area provides the  forested backdrop for the State House in Augusta. NRCM has been a supporter of Land for Maine's Future program funds since LMF it was established in 1987. Enjoy the network of woods roads that are perfect for hiking, snowshoeing, and cross-country skiing. Howard Hill is a Kennebec Land Trust property; for more information, visit www.tklt.org/howardhill.