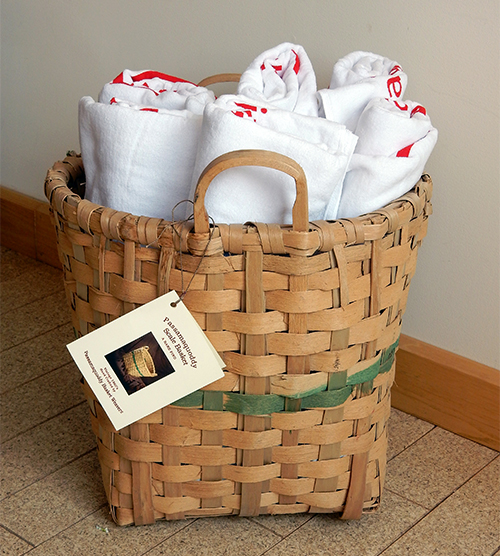 Save Passamaquoddy Bay 3-Nation Alliance formed in 2004 to combat a succession of well-funded natural gas developers with their sights set on Passamaquoddy Bay. The plan? To build large, liquefied natural gas terminals in one of the most beautiful, ecologically rich, and turbulent bays in the world.
"Passamaquoddy Bay has suffered over the years from the arrival of powerful interests promising to create untold wealth and jobs for local people," says Bob Godfrey of Eastport, one of the founding members of Save Passamaquoddy Bay. "These promises also have meant the degradation of places we love and of natural resources on which thousands of existing jobs rely."
Passamaquoddy Bay is fed by the Bay of Fundy and has some of the highest tides in the world. This turbulence creates the Old Sow Whirlpool and stirs up rich nutrients that feed a wide variety of marine plants and animals. The bay provides important habitat for several whale species, including the endangered North Atlantic right whale. The bay is also the spiritual home and namesake of the Passamaquoddy Tribe, an inspiration to anyone who lives in or visits the area, and the foundation of the local economy.
Local citizens, members of the Passamaquoddy Tribe, and neighboring New Brunswick, Canada, communities joined forces to defeat these powerful developers. The grassroots group faced years of expensive organizing, research, and legal proceedings. To date, the developers have spent at least $80 million of venture capital.
"Then Billy walked in the door," recalls Linda Godfrey, another founding member of Save Passamaquoddy Bay. The part-time fisherman from Jonesport and two of his buddies, Bimbo and Buzz, had taken over the wharf and warehouse owned by well-known area fisherman Oscar Look. Mr. Look had died, and among the items he left behind were 800 herring scale baskets. Hand-crafted by skilled Passamaquoddy basket weavers, the sturdy ash baskets dated from the 1960s and had never been used.
Anyone involved in the herring fishery knows that, when harvested from the iconic herring weirs that dotted the Downeast shores, the trapped herring shed their scales by the millions. Local fishermen collected the scales and hauled them in scale baskets to companies where their shiny coating was made into pearl essence for nail polish, lipstick, and other commercial applications. Plastic baskets and the eventual demise of the local sardine industry put an end to the Passamaquoddy hand-crafted fish scale basket trade.
Billy was on a mission to sell the 800 ash scale baskets that he, Bimbo, and Buzz now owned. Billy explained that there were enough baskets that it would take a loaded semi truck to move them. Perhaps Save Passamaquoddy Bay could sell the baskets to help fund its legal expenses? A generous couple, loyal to the Save Passamaquoddy Bay cause, funded the project. A deal was struck. The 800 baskets arrived and to date, Save Passamaquoddy Bay has sold 600 of the vintage baskets.
"Picture this: We are in week-long Bureau of Environmental Protection hearings, the LNG developers are surrounded by about 30 highpriced lawyers and costly consultants," says Linda. "Their companies were backed by the likes of Credit Suisse, Goldman Sachs, and other big venture capital funders. We have two or three lawyers, a big group of committed volunteers, and the proceeds from the sale of herring scale baskets. How could we possibly lose?"
They haven't yet. Save Passamaquoddy Bay has defeated two developers completely. The third lost at the state level, but is still actively seeking a permit at the federal level. "We won't stop until this
plan dies in Washington, D.C., before the Federal Energy Regulatory Commission," says Bob, who received NRCM's 2014 People's Choice Award for his leadership and efforts on behalf of the feisty
and steadfast group.
NRCM is partnering with Save Passamaquoddy Bay to sell the final 200 baskets. You can own a piece of Down East history and help Save Passamaquoddy Bay by ordering one today. We are selling the baskets for $200 each, with an additional $11 for tax and $25 for shipping and handling. A portion stays with NRCM, but the majority of each sale supports Save Passamaquoddy Bay's work. This is a rare opportunity to support two environmental groups, own a piece of Native American history, and be part of saving glorious and abundant Passamaquoddy Bay. Visit the NRCM store today or call Joyce Gracie at (207) 430-0128.
"Protect What You Love," wrote Jacques Cousteau. His words have supported Save Passamaquoddy Bay every step of their extraordinary journey. His words and a humble basket.
—Gretta Wark, NRCM Senior Director of Philanthropy