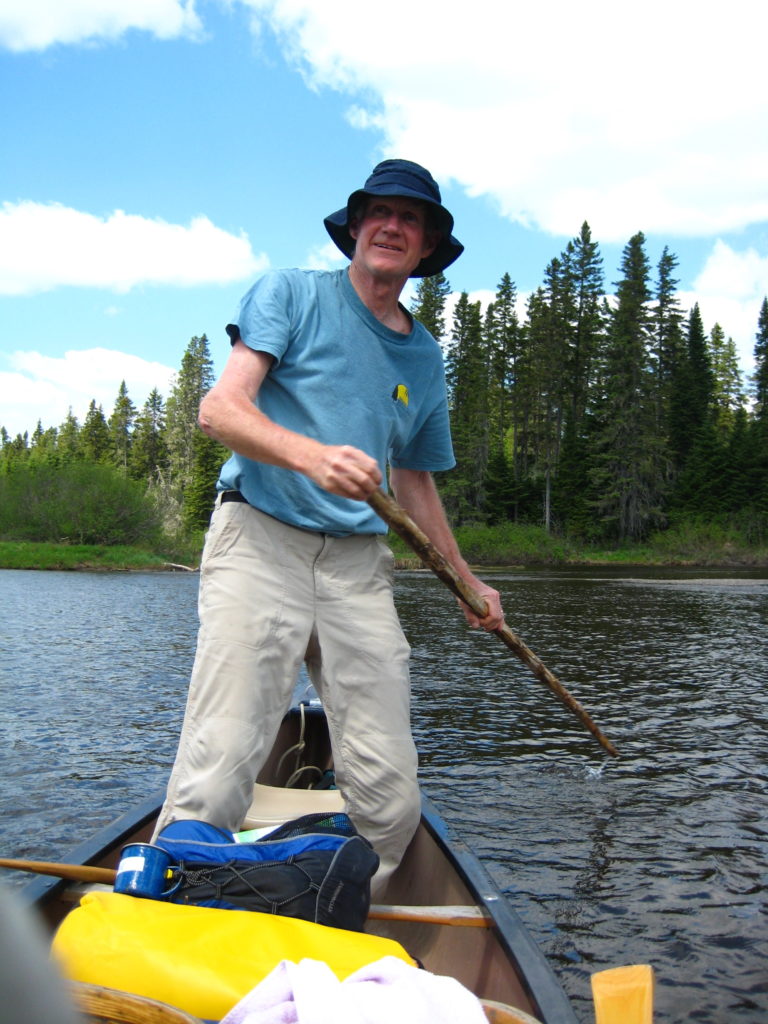 In Allagash, Maine, near the border with New Brunswick, Canada, a river connects with the St. John, passing through a chain of natural mountain lakes. This river has remained largely unspoiled. In 1857 Henry David Thoreau explored its waters and wrote about them in The Maine Woods. Known today as the Allagash Wilderness Waterway, the river continues to be popular among paddlers looking for a special wilderness experience. They can find it here, thanks to the early work of the Natural Resources Council of Maine.
In 1959, a small group of Maine citizens came together to volunteer for a cause they all believed in: protecting the spectacular Allagash River. Despite its fame as a canoe route through one of the last great wilderness areas of the Northeast, the Allagash had begun to show signs of suffering in the 1950s. Poor forest practices in the area resulted in a cross-cross of roads, which opened up the area to motorized vehicles. The biggest threat, however, came from hydropower projects, which, if passed, would flood the region.
When efforts by others to protect the Allagash River proved controversial, NRCM contracted with a well-respected national conservation foundation to undertake a thorough analysis of economic and natural resource value implications for protecting the area. The results of this study were widely respected and resulted in growing public support for protection. In 1963, the Maine Legislature established the Allagash River Authority to create a plan for conserving this special region.
In 1966, in a historic referendum, the people of Maine voted to protect the Allagash, authorizing a $1.5 million bond to protect the wilderness character of the river. As part of that effort, much of the river was designated as the Allagash Wilderness Waterway and in 1970, the Waterway became part of the National Wild and Scenic River program of the U.S. federal government.
"NRCM's work to protect the Allagash goes back to our earliest days," says Brownie Carson, who for 27 years served as executive director. "This campaign brought our founders together at a time when the river was threatened by dams and destructive forest practices," he says. "Like Katahdin and Acadia, the Allagash is one of Maine's exceptional natural treasures, and creating the Allagash Wilderness Waterway is one of NRCM's most important and enduring achievements." Brownie adds, "I love paddling the Waterway and knowing that it will be there for generations to come."