In 2005, Plum Creek, a Seattle-based real estate development corporation, put forth the largest development proposal Maine had ever seen—and that would carve the heart out of one of Maine's most treasured places, Moosehead Lake, a region loved for its remote ponds, undeveloped shorelines, traditional recreation, stunning mountain vistas, and peace and quiet. Plum Creek's proposal put all of this at risk, calling for 975 house lots, two resorts, a golf course, a marina, three RV parks, and much more, with no plan for additional permanent conservation.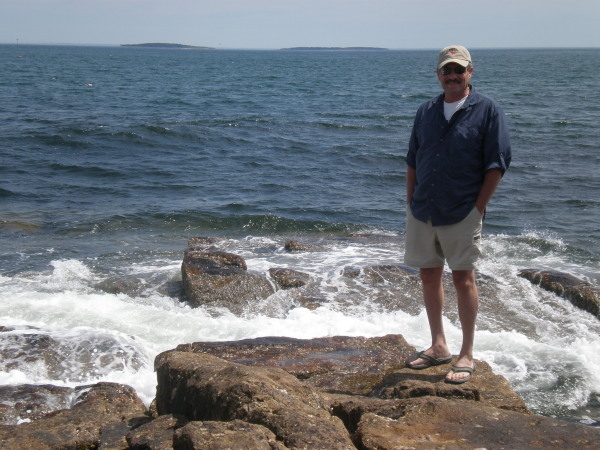 NRCM was the first organization to oppose this plan. We spoke out loud and strong, and so did the people of Maine, including residents of the Moosehead region. "During the long and contentious process of attempting to institute meaningful conservation and sound land use practices on Plum Creek lands in the Moosehead region, NRCM was a constant upon which many of us came to rely on a nearly daily basis," says Jim Glavine, founding member and past president of the Moosehead Region Futures Committee, recipient of the Champion of the Land award from the Wilderness Society and winner of an NRCM Environmental Award. "NRCM's conscientious and thoughtful research and valuable public outreach allowed those of us on the front lines of the debate a reliable and professional source of data, mapping resources, and research materials."
In 2006, Plum Creek came back with a "new plan"—yet 93 percent of the development was the same: too much of it and in places that would harm, not help, the region. NRCM made these facts known and uncovered Plum Creek's history of forest practice violations, including the largest fine in Maine forest practice history (link). We also created A Vision for the Moosehead Lake Region, (link) a blueprint to show a way for meaningful conservation and development that strengthens the local economy without destroying the region's beauty, character, and heritage.
Following a series of hearings, revisions, and despite more than 1,700 public comments (the overwhelming majority opposing the proposal), Maine's Land Use Regulation Commission (LURC) gave approval to Plum Creek's plan, but not without many improvements NRCM had been insisting on throughout the process. Citizen involvement was unprecedented; people who love the Moosehead region attended hearings, testified, wrote letters, and spoke out in defense of areas that would have been destroyed by Plum Creek's original proposal. The final plan includes more conservation land, development was removed from many remote ponds, and the number of shorefront lots was scaled back. "However difficult it may be to balance with the eventual outcome, the success we all achieved would never have been possible without NRCM's unrelenting efforts to educate the public and willingness to take those in positions of responsibility to task," says Jim, who is now an Acadia National Park tour guide living in Bar Harbor. "For that, and for all they continue to do, the people of the state of Maine owe them all a resounding and deep debt of gratitude."