"Look at this crazy sci-fi caterpillar that I found on one of the foot bridges at Blue Hill Heritage Trust's Kingdom Woods Conservation Area! I looked it up in Caterpillars of Eastern North America, and it is a Promethea moth—a giant silk moth," writes NRCM member Leda Beth Gray of Blue Hill, Maine, of her photo. Wow!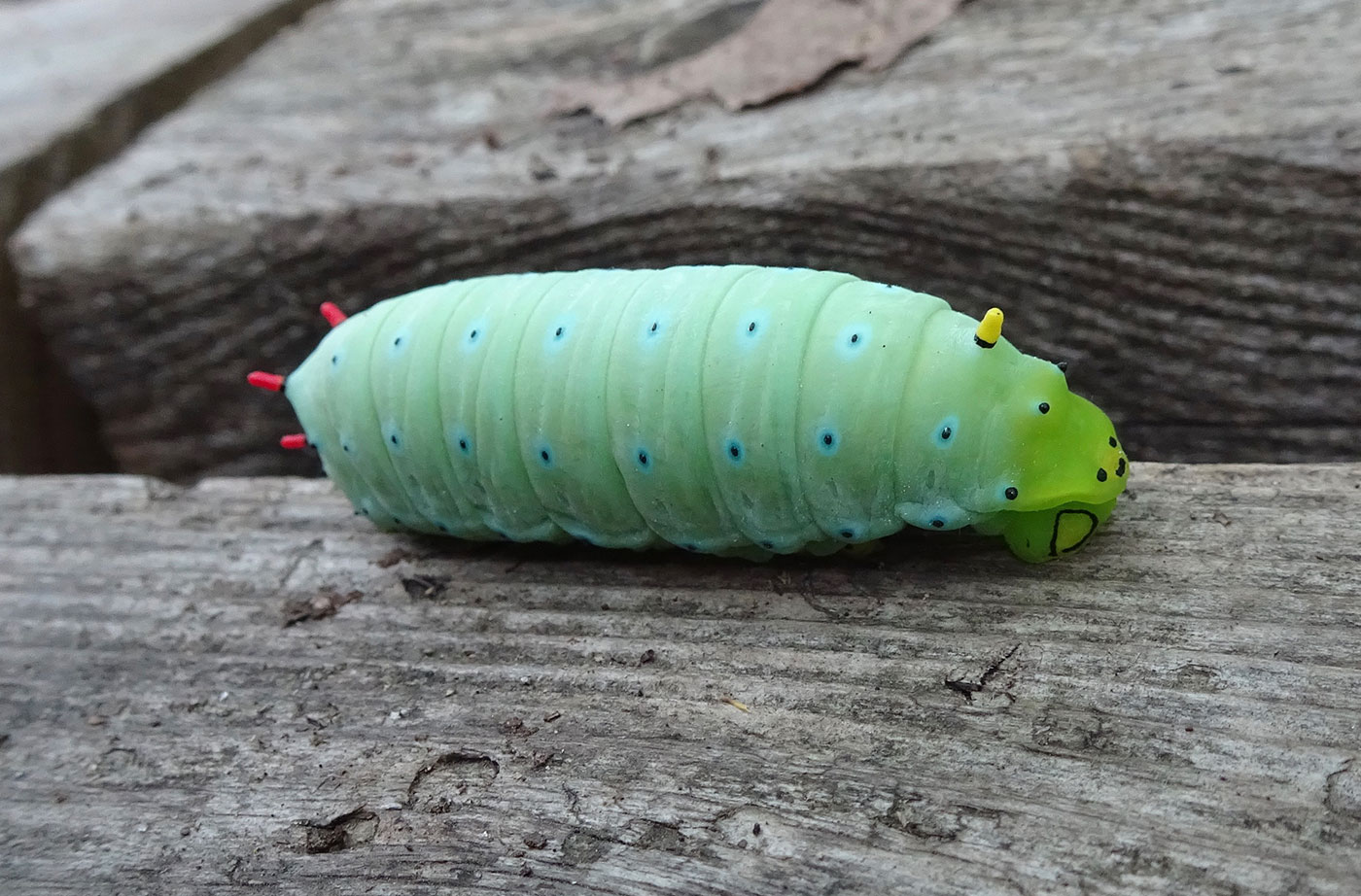 And Leda Beth also captured this photo of a White Admiral butterfly on a sunflower she grew from seed. She writes, "I didn't realize that White Admirals, or any butterflies like sunflowers. I grew this one from seed—it is called 'Mammoth' Sunflower."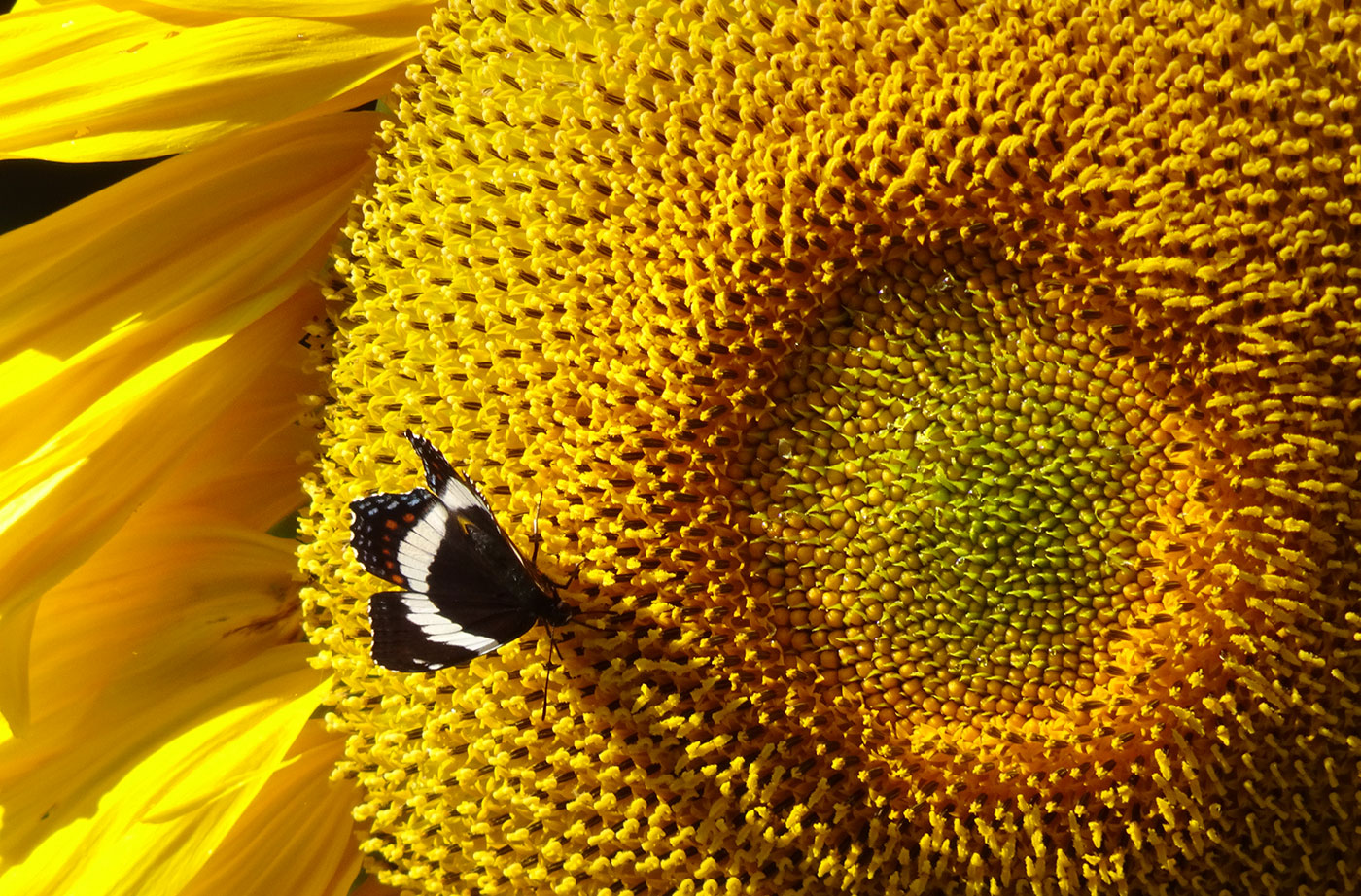 What small creatures have you seen around your yard or in your travels in Maine? Please share them with us!