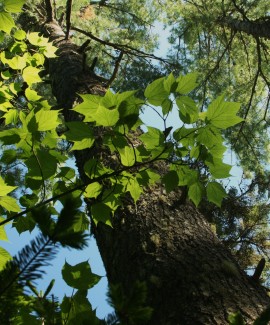 Location: Township 6, Range 11 WELS, northwest of Baxter State Park, Penobscot County
Description: Telos is a 23,000-acre unit that surrounds Telos Lake and the southern end of Chamberlain Lake, a popular put-in for the Allagash Wilderness Waterway. The unit has several campsites on Coffelos Pond, which is also a popular sight for fisherman.
Activities: Camping, canoeing, cross-country skiing, fishing, hunting, and snowmobiling.
For More Information: For more information about the Telos Public Reserved Lands visit the Maine Bureau of Park and Lands website. Check out the management plan for the entirety of the Allagash Wilderness Waterway, completed in 2012.