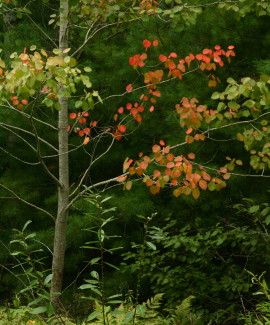 Location: Near East Machias, Washington County
Description:  The 11,000-acre Rocky Lake Public Reserved Land unit borders three lakes near East Machias and provides opportunities for boating, camping, and fishing in a wildlife-rich area. The unit is home to nesting Bald Eagles, white-tailed deer, snowshoe hare, bobcat, coyote, black bear, and even fisher. The East Machias River, four miles of which crosses the unit, supports Atlantic salmon. The Bureau of Parks and Lands manages the land for timber as well as for wildlife and recreation, outside of the designated Ecological Reserve that makes up 1,520 acres of the property.
Activities: ATV riding, boating, camping, canoeing, fishing, hunting, and picnicking.
For More Information: Visit the Maine Public Reserved Lands website, where you can find more information about the history of the unit, and about services, and facilities. You can find a map of the unit and a property guide.