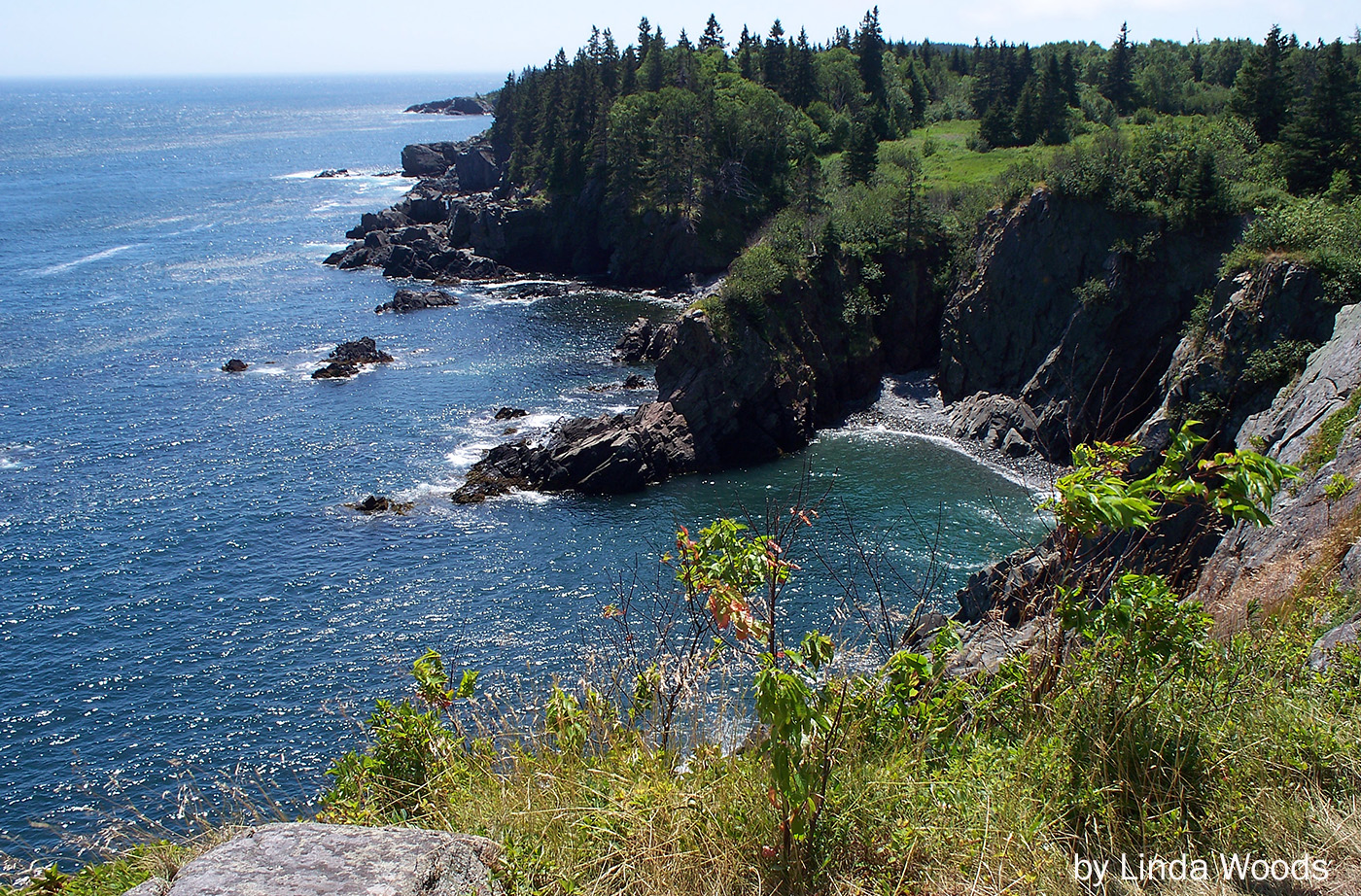 When this 2,100-acre stretch of Maine's Bold Coast went on the market in 1989, conservation groups moved quickly to ensure its protection. Maine Coast Heritage Trust and The Conservation Fund coordinated purchase of the Cutler Coast property and an additional 8,900 acres of woodland and grasslands in the towns of Cutler and Whiting. From them, the State was able to acquire the coastal tract at a cost well below the original asking price. The Bureau of Parks and Lands now manages this unique reserve, which offers a wilderness experience hard to match elsewhere along Maine's coast. Much of the surrounding landscape looks today as it must have when the first European settlers arrived in Cutler 250 years ago.
Hikers can traverse a 9.8-mile loop with spectacular views out over high cliffs and sea arches to the Bay of Fundy and Grand Manan Island. In summer and early fall, an occasional minke, humpback, northern right, or finback whale can be seen surfacing offshore. The inland trail leads through thick spruce-fir forests, cedar swamps, and blueberry barrens, and over bogs and peatlands. Hunters come in the fall after grouse and deer, and in the spring fishermen seek trout in Schooner Brook. Camping is allowed on a first-come, first-served basis at three rustic and remote campsites, but open fires are not permitted.
Closest Town
Cutler
Activities
Bird & other wildlife watching, hiking, snowshoeing, cross-country skiing, dog walking (on leash), camping, hunting, and fishing
Region
Downeast Maine – Hancock & Washington
Acres
2100
Directions from nearest town
DeLorme Maine Atlas and Gazetteer Map 27, C-1/2. From Machias, turn onto Route 191 from Route 1 and follow it south 16.9 miles, through Cutler Village, to the parking area and trailhead located on the right of the road.