Location: In and around Dead River Township, on the northern shore of Flagstaff Lake, Somerset County
Description: The Dead River Public Reserved Land parcel is located on the northern shores of Flagstaff Lake. The parcel contains a popular fishing and camping spot called The Big Eddy below Long Falls Dam, as well as a number of islands. Several Bald Eagle nests are located in the area, and beaver are also very active here.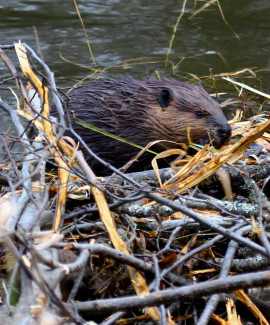 Activities: Horseback riding, mountain biking, cross-country skiing, canoeing, fishing, and hunting.
For More Information: Visit the Maine Bureau of Park and Lands website for more information.