For the last two weeks of May, Memorial Middle School sixth grade students in South Portland have been immersed in the process of designing and creating interpretive trail signs. Students first looked at different examples of commercially produced trail signs by searching online. They identified characteristics and elements of effective signs and possible topics. On one of the only hot days of May, students explored the shaded woods of the Carter outdoor classroom looking for topics of interest. It was a great excuse to leave a hot and stuffy classroom to get some fresh air outside.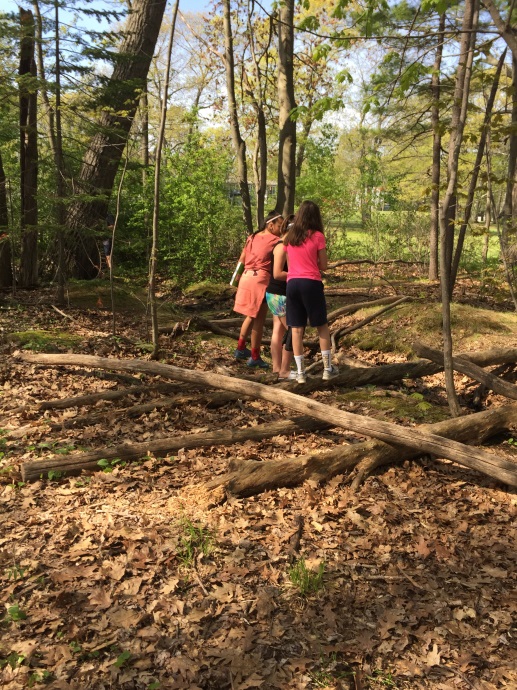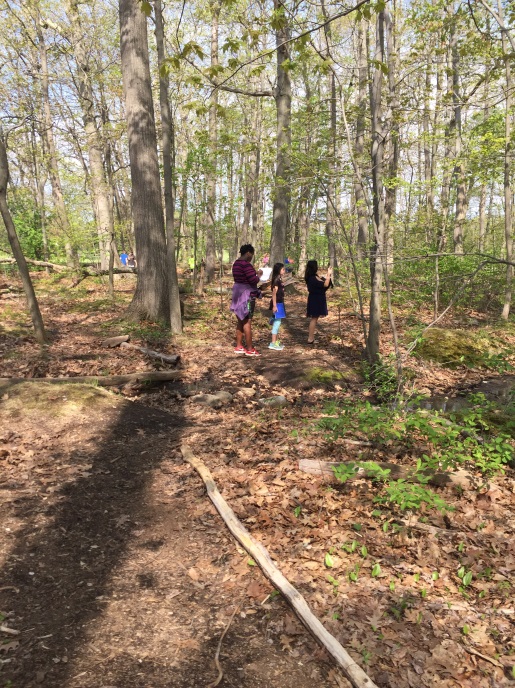 Students teamed up and recorded observations in their science notebooks and used their iPads to capture photos. Student teams then selected and researched topic(s) of interest. Topics varied from stumps sprouting, eutrophication, aquatic insects, vernal pools, and plant litter to red foxes, chickadees, moss, and fungi.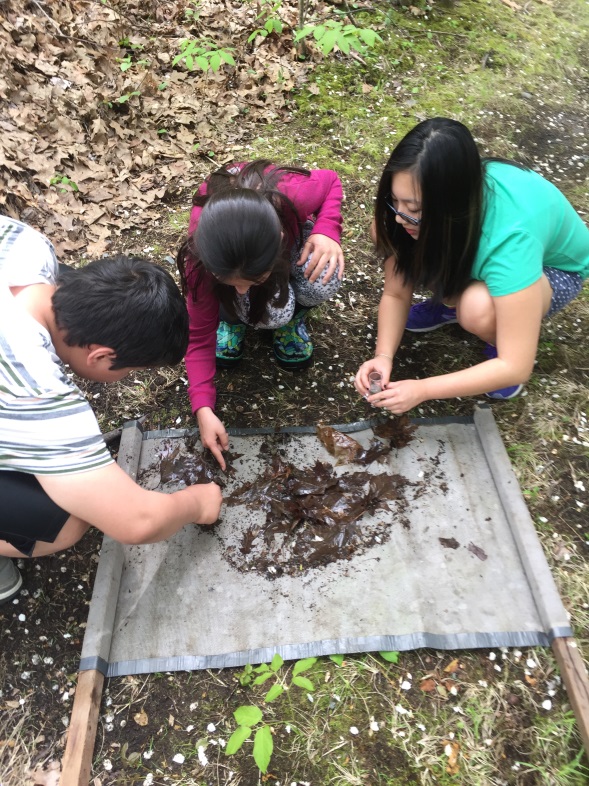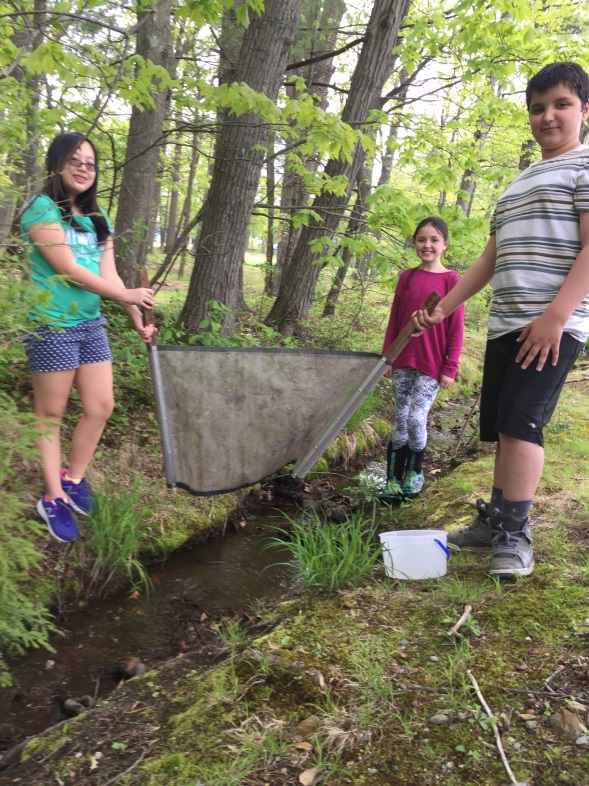 Students will put the finishing touches on their signs this week and then vote for their top 10 favorite signs. These signs will be laminated, framed, and installed along the nature trail on 4"x4" wooden posts. The frames will be mounted to the posts with a removable bracket system, digitally designed by Mr. Hughes, a STEM  teacher at Memorial. Over the next week, the school's two 3D printers will be running non-stop to create the mounting hardware.
 – Guest Post by Andrew Gelman, Memorial Middle School Science Teacher