Students and teachers from eight middle schools throughout the state have spent the last half of the academic year working on projects funded through the Natural Resources Council of Maine to better understand their environment. Through these projects, students learned the importance of healthy waters, forests and wildlife, sustainability, and climate and clean energy, and how they can help at home and in their schools to protect the nature of Maine.
Athens Middle School
Students in Kassie Dwyer's 4-H club were able to build birdhouses and set up feeders and game cameras to track the wildlife that visits the school grounds and surrounding woods. Students hope to gain a better idea of the wildlife in their local area as they continue to monitor the cameras.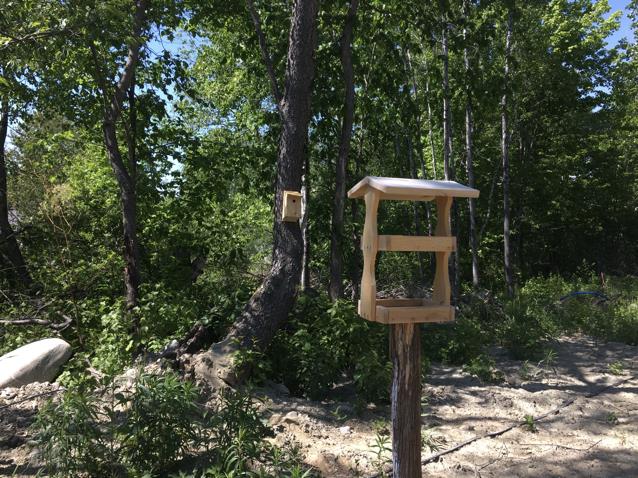 Center for Learning and Teaching
With their teacher Glenn Powers, students participated in "40 Days in the Woods," a comprehensive learning initiative about local wildlife, data collection, and fieldwork in their outdoor classroom. When NRCM Grants Director Gabrielle Grunkemeyer visited the school, the students were meeting with an entomologist to learn about different insect traps, the bugs they might capture, and the problems with invasive species (why do we have them, why are they bad, and what makes them invasive vs. non-native). The initiative was set up to allow the students to interact with each other across grade levels and foster future environmental studies in the school's outdoor classroom.

Hall-Dale Middle School
Under Dr. Andrea Freed, students set up a composting bin in the cafeteria to minimize the school's food waste by teaming up with a local farmer who could feed the waste to pigs. Students learned about how a simple act like composting can benefit the Earth and hope to continue the program over the next few years, in their school as well as the neighboring high school.
Hope Elementary School
Colin Amundsen and his class learned about invasive aquatic plants in Maine, met with knowledgeable Maine biologists, and conducted fieldwork to collect data on aquatic invasives. For their day in the field, students and chaperones paddled on Alford Pond near their school. Maine Sport Outfitters of Rockport provided safety training and canoes for the students to conduct their water sampling and observations. Some students found a few invasive plants but most importantly they now know what to look for and why the plants are bad for the local environment.
Jonesport Elementary School
After learning about the importance of safe and clean drinking water for communities, Sylvina Lyons and her students tested water from various locations in Jonesport for the presence of harmful toxins like arsenic. Students were excited to share their knowledge with their families and others about the importance of testing water and protecting the environment to keep water sources clean.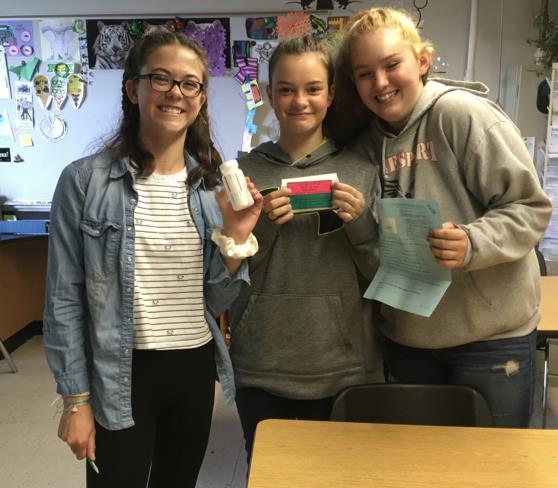 Lincolnville Central School
Nancy Stevick and her students spent the year learning about their local watershed before creating maps of the local area complete with possible watershed pollution sources, and came up with remediation solutions. Students exercised their artistic abilities to create the maps and hope to prevent pollution in their watershed.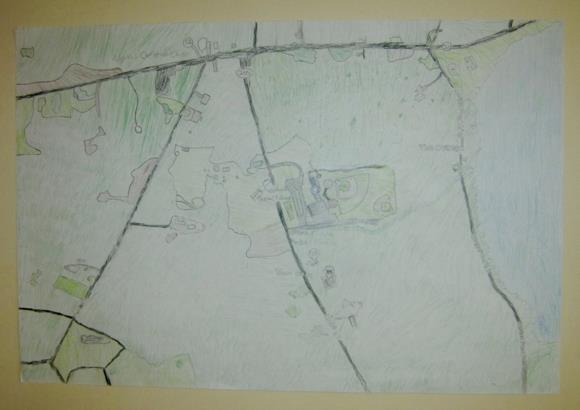 Mt. Ararat Middle School
Under their teacher John Wironen, students learned about how small choices and activities can affect the climate and produced a film to highlight ways to limit one's carbon footprint. Students enjoyed the many steps of the video creation process, from storyboarding to filming, and were enthusiastic to share the video at a nearby elementary school.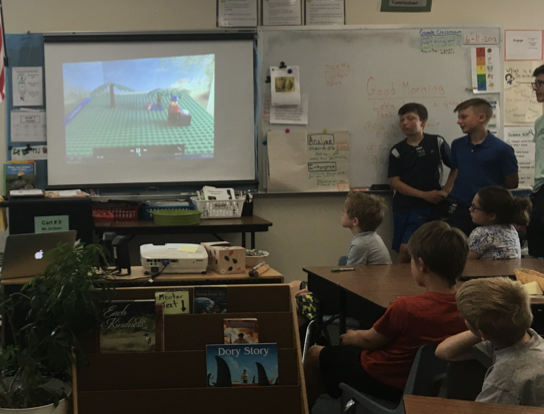 Loranger Memorial School
Cynthia Nye's Gifted and Talented students worked to learn about the natural history of trails in Old Orchard Beach, and created a trail map and descriptive guide to be available to future visitors of those trails. Mrs. Nye's students loved exploring the trails to create the guides, and look forward to working with the Conservation Commission to distribute them to trailheads for public use.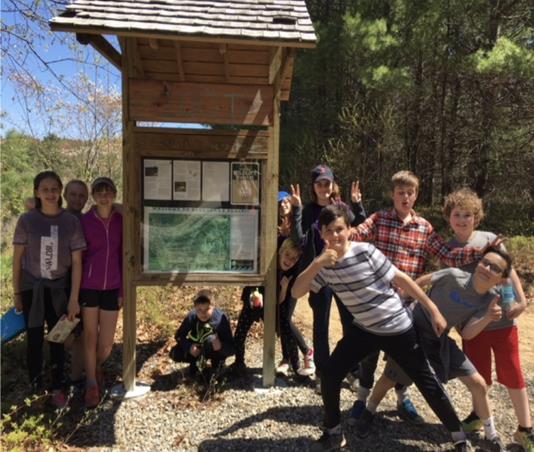 During each school visit, students shared their projects with NRCM staff and board members, and they showed great enthusiasm for what they'd learned. Whether building bird houses, urging fellow classmates to compost food waste, or monitoring invasive species, students were proud of their projects. They not only learned about the natural world and the impacts they can have on it, but they embraced that knowledge to think about the personal choices they can make to benefit the environment, and how best to share that with others. For those of us at NRCM, the most rewarding part of these projects was having the opportunity to watch the development of the next generation of stewards for the nature of Maine.