In May, the Hope Elementary School 7th graders conducted the fieldwork portion for their project funded by the Natural Resources Council of Maine. The students were extremely excited to finally get out into the field to survey Alford Lake for their investigation into aquatic invasive species.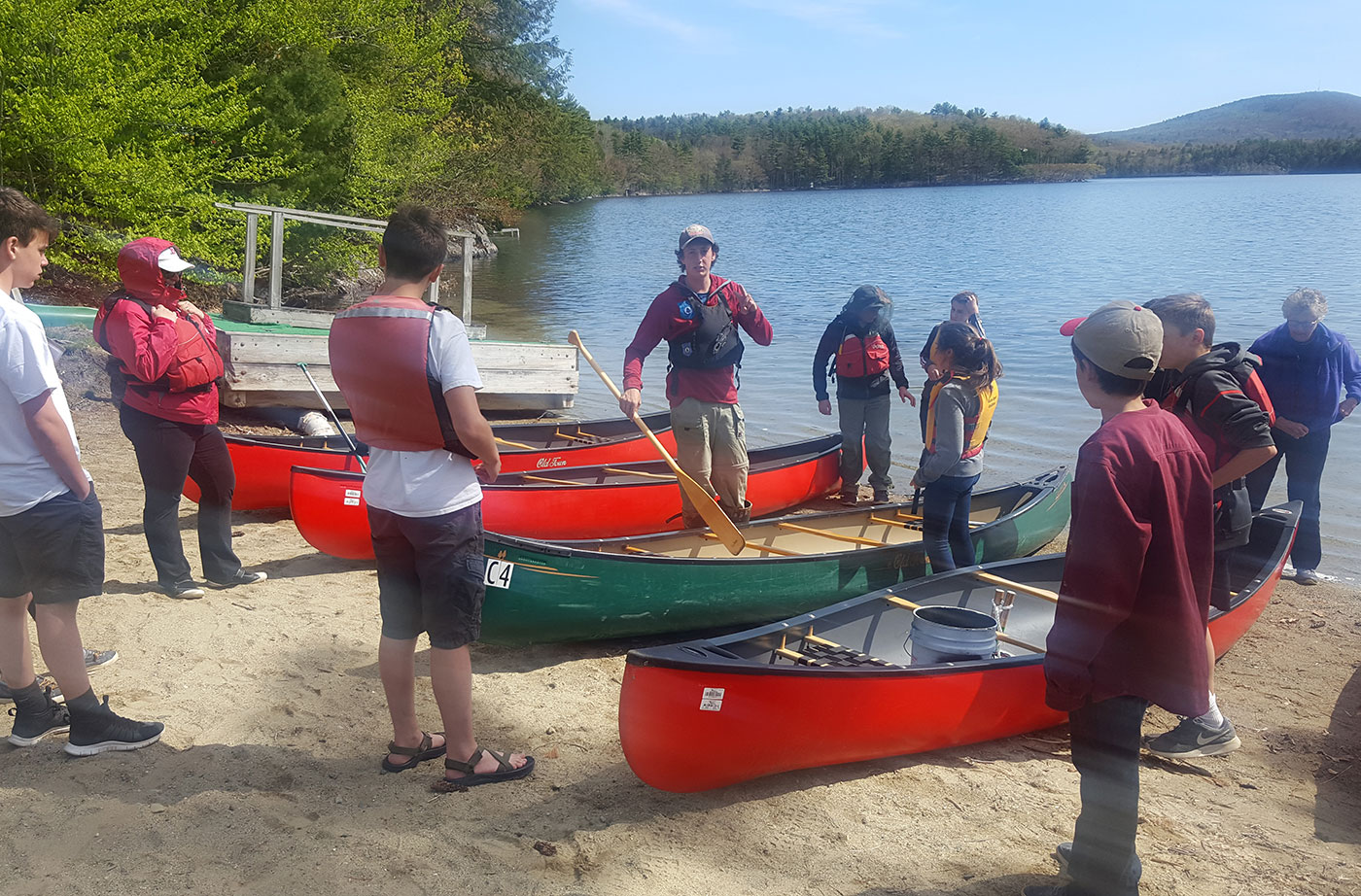 On this day we had special assistance from several parent volunteers and two Maine Guides: Tim Barker and Stephen Hand, both from Maine Sport Outfitters. Maine Sport provided us with six fully equipped canoes and the expertise of Mr. Barker and Mr. Hand. Before going out onto the lake, the guides gave us a safety demonstration of how to enter and leave a canoe. They were also there as a measure of safety to patrol the waters while we were out on the lake. We owe Maine Sport, Mr. Barker, and Mr. Hand a huge thank you for their professionalism and help.
The day was a beautiful one, a bit windy, but still a great day to be on the water and a great day to be in the field. The class was broken up into four groups.  The students took it upon themselves to organize their groups. Each group was made up of four students. Each group had one canoe, a periscope, and a DIY grapple to retrieve samples.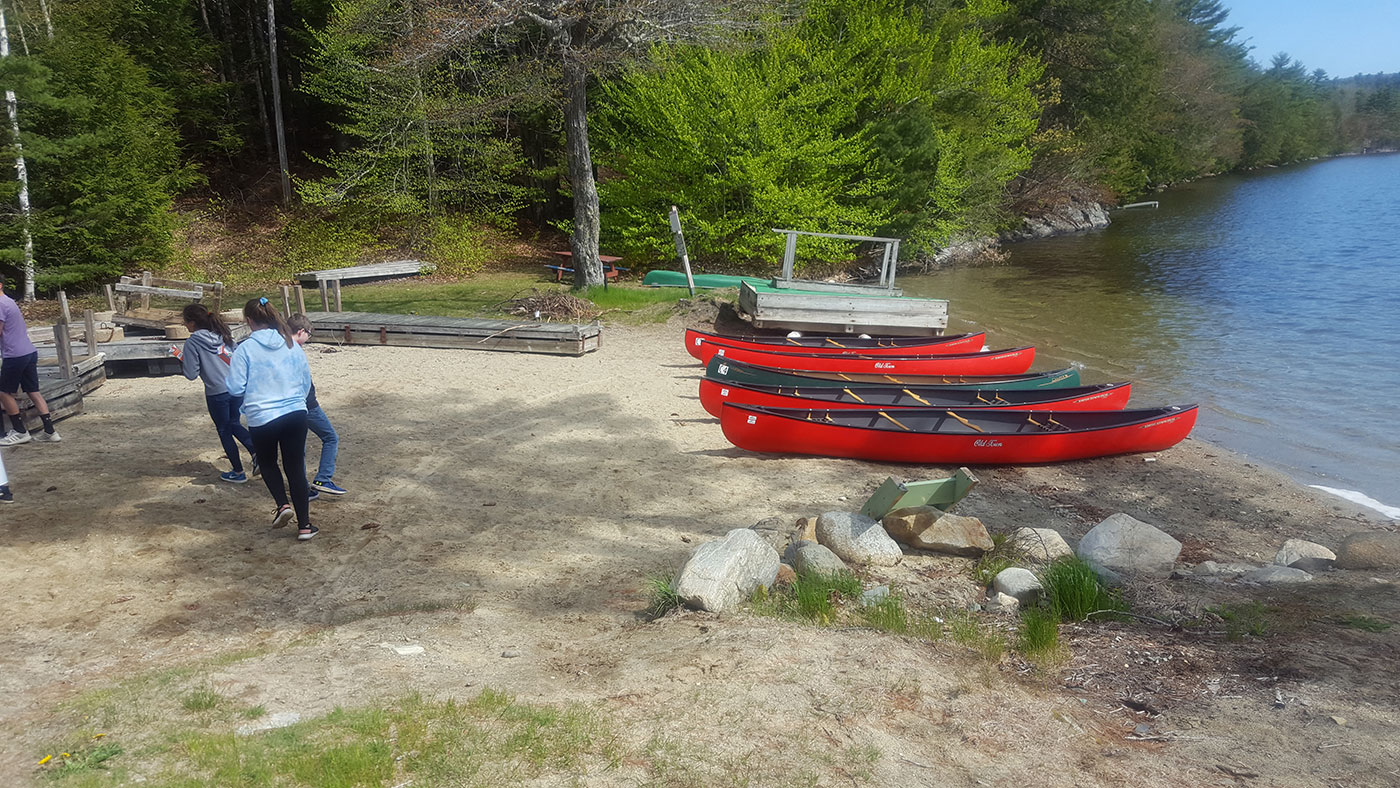 Before going into the field, we decided as a class where we would conduct our investigation. The groups were given specific areas to investigate and retrieve samples.
One of the lessons when doing science, specifically field science, is that you need to be flexible and adjust your plan for the unexpected. This day for the 7th-graders was no different than for any professional field scientist. Strong wind conditions forced us to change our original plan. As   a result, the research area had to be minimized or moved to be "within sight" and a comfortable distance from our safety team.
The other lesson learned was getting accustomed to the sampling equipment and using the periscopes. Like most fieldwork, there is a lot of "trial-by-fire" during the field season; this day was no different. Regardless, the class did full-fill their research goals of sampling Alford Lake with no complications.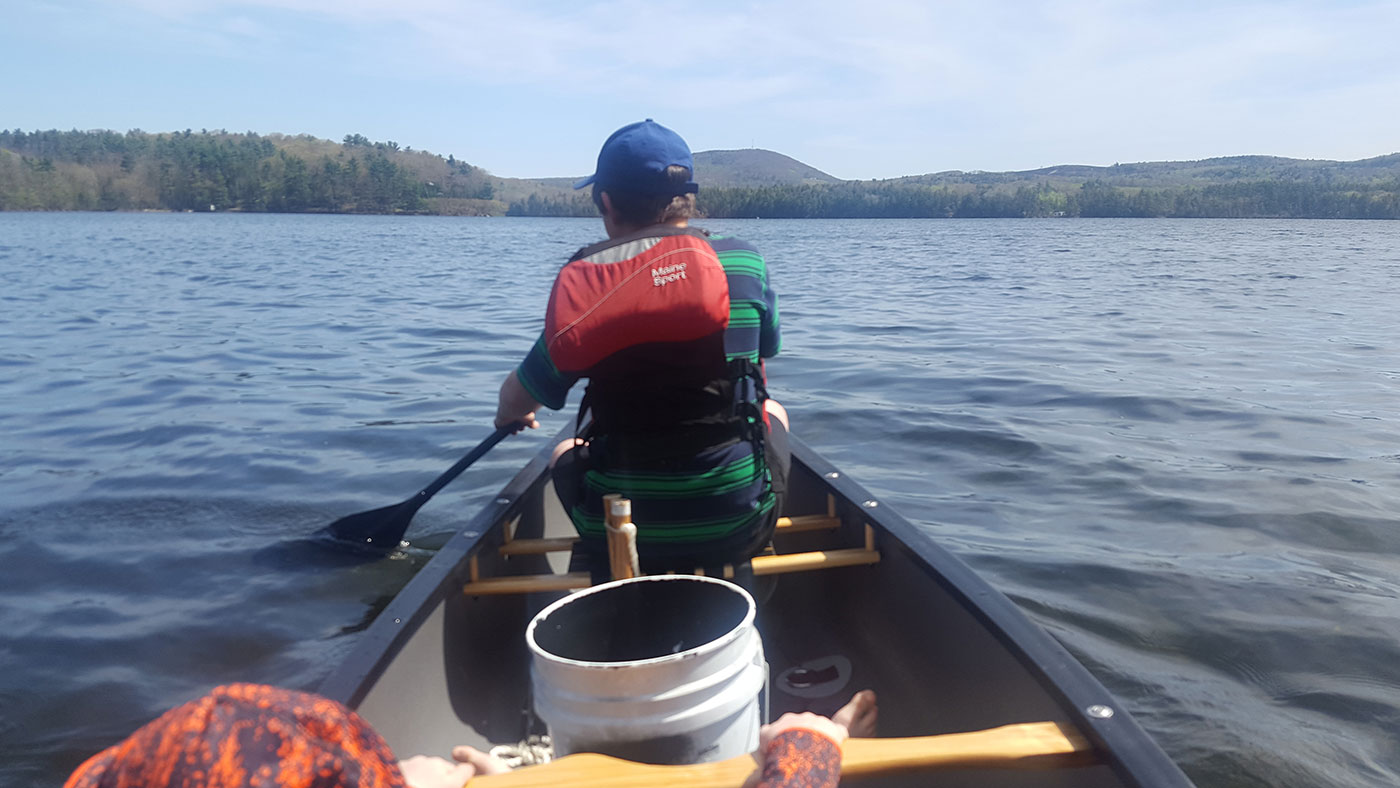 Back in the classroom, the 7th-graders spent a few days analyzing and reporting their findings. With the helpful guidance from Denise Blanchette of the Maine Department of Environmental Protection, the students were able to identify all of the samples recovered positively. None of the samples recovered were invasive species.
—by Colin Admundsen