Do you know that the plastic bag you innocently accept when the cashier hands you your groceries could actually be the death of you? I first learned about marine litter when I was 13. I was given an inscribed copy of the book Tracking Trash: Flotsam, Jetsam and the Science of Ocean Motion by Loree Griffin Burns. As a student at Waynflete, in Portland, my classes in Marine Biology and Environmental Science opened my eyes to the interconnectedness of all fields of study. Through these I developed a passion for environmental stewardship.
I graduated from Waynflete this past spring, but decided to take a gap year between high school and college to learn outside of a classroom. In mid-August I arrived at the Cape Eleuthera Institute, in the Bahamas. The world I discovered was a far contrast from the utopian bubble of my high school life. In contrast to the beautiful beaches I imagined, bait nets choked the coconut trees, lost shoe soles marked their own graves, a rubber toy squid lay lifeless. A shore bird pecked at white wisps of plastic bags tangled in the seaweed. I saw the negative impact that living a first-world lifestyle in a consumerist, throwaway society had on our lives and our ocean.
The Cape Eleuthera Institute is a research facility dedicated to research, education, and outreach with an overarching mission of sustainability. There, electricity comes from wind and solar power, the water source is rain, and food is grown through aquaponics or raised locally. Luxuries like long showers and napkins are not allowed because these comforts come at great cost to our earth and to our future.
There, living simply, I picked guavas from trees, and I dove into an underwater world. As I watched a schoolmaster snapper fish dart in out of its reef shelter avoiding barracudas patrolling the water column above, I saw the true workings of a natural ecosystem.  I learned this abundance of life is a privilege that needs to be respected and protected. Even in this paradise-like landscape, I saw that when the balance of the natural ecosystem is ignored, life fails, as evidenced by the invasive Australian Casuarina trees collapsed on their sides near the beach, roots sprawling. I saw the impact that living in "comfort" can have on nature and learned the key to longevity of a species is the ability to live indefinitely within the natural limits of an ecosystem.
As a student intern I worked for the Flats Ecology and Conservation Program. I focused on plastics in the Exuma Sound, a body of water off the southern tip of Eleuthera, and plastic ingestion by pelagic fish. We calculated the density of plastics in the sound by collecting plastic bits with an AVANI trawl that skimmed the surface of the water. Back in the lab, we would separate the plastics from other marine debris, and then categorize the plastics. First we determined whether the plastic type was film, line, fragment, or nurdle. Film was derived from plastic bags, line was from fishing lines or rope, fragments were from hard plastic objects that had photodegraded, and nurdles are plastic pellets that serve as raw material in the manufacturing of plastic products. We noted the color, measured its length, and weighed the plastic.
The island of Eleuthera is located in the North Atlantic Gyre. The ocean that surrounds Eleuthera contains 5,000-10,000 pieces of plastic per square kilometer. However, the plastic density in the North Atlantic gyre increases to 100,000 pieces of plastic per square kilometer near its center. Due to the circulating current of the Exuma Sound, once plastic enters the sound, it becomes trapped in the current and does not leave. Previous studies had found that there were areas in the Exuma Sound with over 135,000 pieces of plastic per square kilometer. However, after Hurricane Joaquin, which hit the Bahamas in early October of 2015, we found nearly four million pieces of plastic per square kilometer.
In addition to trawling for plastics, I also spent time dissecting the stomachs of pelagic fish that local fishermen filleted and ate. They donated the carcasses to us for scientific research. These fish  included mahi mahi, wahoo, and yellowfin tuna. Devastatingly, 30 percent of the fish had visible plastics in their stomachs. Some of these plastics harbor toxins that accumulate in their tissues. When humans eat the fish, these toxins can cause cancer, cardiovascular problems, and reproductive disorders. They damage our nervous systems, disrupt our immune systems, and trigger allergies and hypersensitivities. In addition, a toxin used in plastic bags interferes with hormone systems. The issue was no longer just about plastics pollution and marine animals; it became an immediate health issue, especially for my Bahamian neighbors who depend on sustenance fishing.
I woke to the reality that living healthily and sustainably is not just a matter of effort but involves making decisions with complex social implications. Our convenient disposable plastics are ending up in the Bahamians' food supply. While the issue of whether their main food source poisoning them is important, another fact is—poisoned or not—the sea is being overfished. Many Eleutherans do not have the means to fish and harvest sustainably. If a fisherman can catch a juvenile conch, he has dinner for his family. If he decides not to harvest that conch, there is potential for more in the future, but his family will go hungry that day. It is a fragile and uncomfortable balance between living in the present and planning for the future. When we make policy, we have to find the balance between environmental and economic sustainability for affected people.
Although I saw an ocean of problems, I know a ripple of good can have a powerful effect. With my new knowledge, I knew I needed to do something. I returned home to Maine with a mission to eliminate polystyrene, better known as Styrofoam, and plastic bags in Brunswick. I joined "Bring Your Own Bag Midcoast," a local grassroots environmental advocacy group whose mission is to promote reusable bags and containers in Midcoast Maine.
In an effort to raise awareness and to educate the public, I began writing letters to newspaper editors in which I highlighted the hazardous environmental effects of paper and plastic bags, as well as the health risks involved with plastic. Plastics harm our seafood industry by causing premature deaths of marine animals by clogging their digestive systems. They also poison our seafood. Plastics act like sponges, soaking up toxins in the ocean. These toxins, called persistent organic pollutants (POPs), enter marine animals when they ingest micro-plastics. These toxins, including DDT, dioxins, and other pesticides, reside in animal tissues. When a fish swallows plastics, and a lobster eats that fish, and a lobsterman catches the lobster, and we consume the lobster, we eat not just the meat of the lobster, but the toxins residing in the lobster's tissue from the plastic the fish ate.
While people seem to better understand the hazards of plastic bags, many seem to believe paper bags are environmentally benign. However, the reality is paper bags are just as environmentally damaging. Over its lifetime, one paper bag produces 70 percent more greenhouse gas emissions and 50 times more water pollutants than a plastic bag, increasing atmospheric acidification and ozone depletion. Paper bags also leave a greater carbon footprint than plastic: it takes the same amount of fuel to ship eight plastic bags as one paper bag. As Hannaford's Supermarkets stated, "It takes us six deliveries of paper to bring the same number of bags to stores as when we use plastic, with all the fuel use and emissions that go along with that. The production of paper had four times the energy and global warming implications of plastic."
At a December Brunswick Town Council meeting, our group, Bring Your Own Bag Midcoast, proposed an ordinance to ban foam (polystyrene) food containers. The council room was overflowing with supporters for a foam ban as we presented the environmental and health issues and showed the minimal cost difference between foam products and other alternatives. After several people testified, the members of the Town Council unanimously voted to begin the process of banning foam food containers. Next on our agenda is to implement a five-cent fee on paper and plastic bags in stores with greater than two percent food sales in order to encourage shoppers to bring reusable bags. This plan would mirror Portland and South Portland's ordinances, which have been deemed successful.
Because of the problems plastic bags pose to the health of environment, Maine's seafood industry, and my own health, I support a ban on foam food containers and a fee on single use bags in Brunswick and Topsham. Together we can make a positive change for ourselves and the future!
–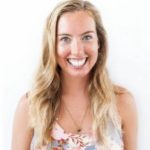 Guest post by Phoebe Colvin Oehmig
Our sustainability radar is always on, and we love to share. Do you have information about a great project helping to make Maine a more sustainable place to call home that you would like to see featured on NRCM's blog? Guest posts and alerts about interesting sustainability stories are always welcome! If it is good news for our environment and involves Maine or Mainers, it belongs in the spotlight. Please contact Sarah Nichols, NRCM Sustainable Maine Director at snichols@nrcm.org or (207) 430-0170.