We are all familiar with the challenges of using plastic cutlery. These utensils notoriously fail at the only task they are made for: cutting and picking up food. In addition, they create a lot of single-use trash, are not recyclable, and there are reusable options.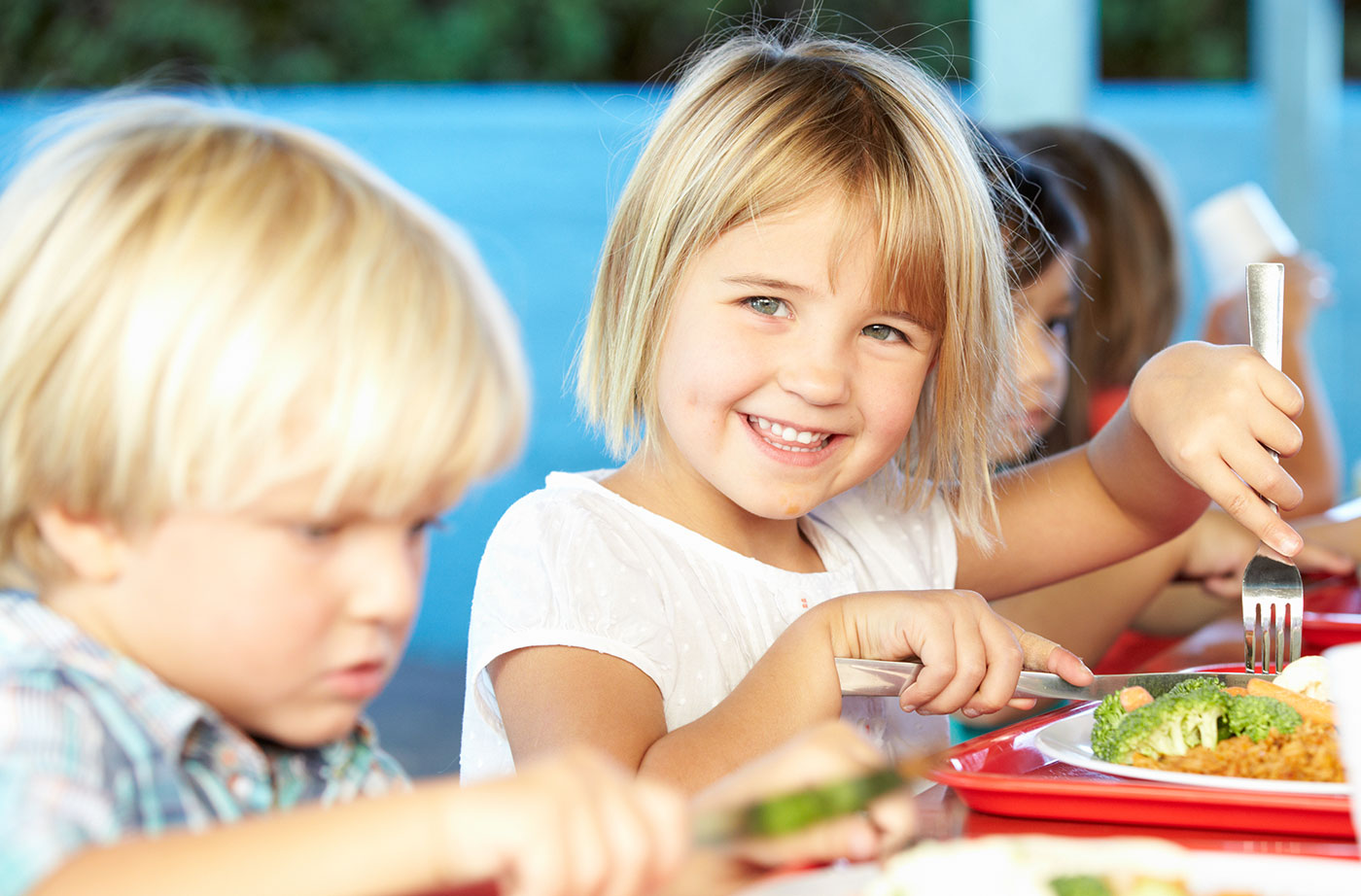 In recent years, schools have brought plastic cutlery into lunchrooms. For students who must deal with increasingly shorter lunch periods, the ineffectiveness of these utensils can be frustrating. As a result, some schools are switching back to reusable silverware. Some schools and student groups are leading the charge in eliminating plastic and reducing waste in their cafeterias:
The Camden Hills Regional High School Windplanners, a group of students dedicated to ensuring the school's focus on the environment is front-and-center, was sick of the waste plastic cutlery creates. They asked community members to donate silverware that could be used in the school cafeteria—and the community came through! The switch to silverware was so popular that the Windplanners had to seek additional silverware donations.
Kennebunk Elementary School (KES) found that switching to silverware is helping them separate food waste for compost. Separating food waste can be a challenge for anyone, and KES has the district's youngest student body. Switching to silverware has eliminated one source of confusion: what bin plastic cutlery goes in. Young kids know intuitively that silverware is not trash, and they know it can be kept on their trays for washing. Not only is KES separating food waste and reducing plastic trash, students are exposed early in life to a culture of environmental stewardship.
Similarly, Sebago Elementary school students noticed how much plastic cutlery they were throwing out every day after they started the practice of separating food waste. Seizing the moment, science and math teacher Ted Bridge-Koenigsberg and school nutrition staffer Ester Chase pulled out boxes of silverware that had been used in the school's past but had been moved into storage. After a good cleaning, these durable utensils are back in use and students learned an important message: wastefulness shouldn't be normal, and saying something about it can create change.
At Waterboro Elementary School, student "Garbologists" help their peers sort recycling, food waste, and trash from their trays. The school has eliminated many sources of single use plastic in the lunchroom, and a generous community member helped the school make an unused cafeteria table into a sophisticated waste disposal station. Waterboro Elementary School's waste reduction initiatives have spread throughout the school—recycling and compost bins are located by classrooms, too, so students can reduce waste during all times of the day.
And let's not forget about dealing with those flimsy polystyrene foam lunch trays! Let's Ban Foam is a student group in York with the mission of eliminating polystyrene (Styrofoam™) foodware from town. So far they've been successful at persuading the town to stop purchasing polystyrene products in all municipal departments, including the schools. Now students in the district are served lunch on biodegradable or reusable trays. The School Nutrition Department is going a step further and looking for alternatives to plastic straws, too.
Kudos to these and other students and schools that have made meaningful changes, changes that add up to make a big difference. Switching to reusable silverware and trays keeps thousands of pieces of plastic from filling our landfills, and prevents the need for manufacturing them out of fossil-fuel-based chemicals, and shipping them thousands of miles. If you want to help your school reduce waste, download our School Food Recovery Handbook for tips on how to get programs going in your school.